Spring Cleaning!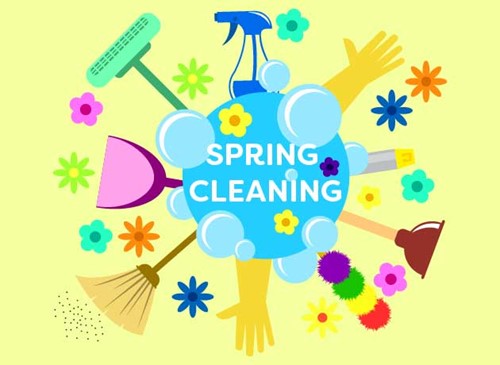 Spring Cleaning!
Warm weather is in the air with a time of change blowing in the wind. Just as Punxsutawney Phil, the groundhog, faced his own challenge of deciding if there was early spring, you too can take on a challenge: Spring cleaning! 
As people around the world seek activities to partake in during this pandemic, they need look no further than their own homes. Around your house, you might find cluttered corners and chaotic closets that have been calling for cleaning. Perhaps there are old pictures lying around that need to be stored away, unfinished projects like paintings, or cleaning out a garage that needs to be completed. These are all things that can be done during this time. Still keeping your six feet in distance, cleaning is the safest way to stay occupied! 
What do I do with clothes/shoes I don't need anymore?
One big step of spring cleaning is organizing, trying on, and getting rid of clothes. During this process you might find yourself with a large pile of clothes you have never worn, or maybe you have grown out of your favorite tank top or pair of jeans. A clean and neat closet might make you feel content, but donating your clothes will make you feel even better. 
There are numerous places you can donate clothes to. Many people are in need of clothes, whether it be shirts, pants, socks, or even hats. After a day of organizing for yourself, it is a wonderful feeling to give back to someone else. 
Here are some places that accept clothing donations: 
What do I do with old sheets or pillows?
If you have a large family like mine, you probably have an ample amount of blankets, pillows, and sheets! While they may have been used in years past, they now occupy too much space in our closets! While in past years these blankets were once used, they sit in a closet hiding. If the blankets you find look slightly used, you can always donate them to the places listed above. But, if some of the things you are giving away have possible holes, are worn out or not in good shape, you can donate them to local animal shelters! 
Animals at the local shelters are in need of the pillows and blankets you find around your house. If you do not use them, the animals definitely will. It is a heartwarming feeling knowing you are giving comfort to animals like dogs or cats who need a little more warmth. 
Here are some places for animal donation:
St. Hubert's Animal Welfare Center Noah's Ark
Randolph Regional Animal Shelter
Spring into arts and crafts! 
During spring cleaning, it is not a bad idea to go through some cabinets or even your refrigerator! You may find items that can be used for arts and crafts. Something to light up the room can be made out of cans! If you find an old canned good or even a container that you don't use, here is one great way to make use of it!
Can Light Lumineer (courtesy of Apartment Therapy)
What you need:
Canister lights with compact fluorescent or LED bulbs
Paper that is at least 18″ x 12″
Cutting knife, straight edge and cutting mat (or scissors)
Cardboard tube, 6″ in diameter
Saw (we used a table saw, a hand saw would work too)
What to do:
Cut the 6″ cardboard tube into 1″ rings.
Cut your paper of choice into pieces that will wrap all the way around the cardboard tube plus ½" to spare. If you use a 6″ tube, that measurement should be 17″. The length of the inverted luminary can vary but should probably be at least 10″ long.
Cut 1″ off the end of this piece of paper. Don't cut off the 17″ dimension, cut off the other length.
Apply double stick tape to the outside of one cardboard ring and both sides of another cardboard ring.
Roll the paper onto the rings.
Use another piece of double stick tape to connect the loose end of the paper.
Remove the double stick tape from the inside of the ring that has tape on both sides and apply the 1″ strip of paper to cover up the cardboard tube.
Cut wire into even lengths and bend each end into a hook.
Slip the hooks under the cardboard tube that does not have paper on the inside.
Hang the inverted luminary inside the canister light.
Credits to Apartment Therapy. 
Who knew spring cleaning could be so fun and heartfelt? Start organizing, cleaning and enjoy yourself with these fun ways to stay occupied!
Leave a Comment
Roxbury Review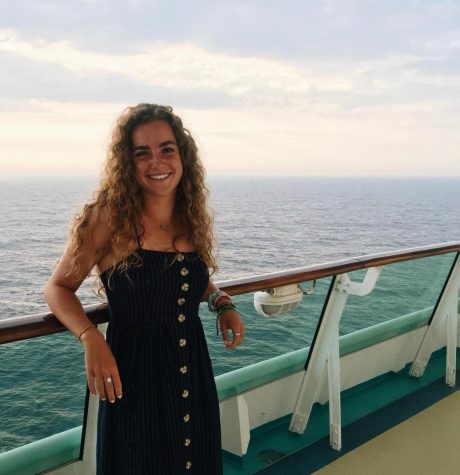 Tara Roumes, Features Editor
Tara Roumes is an enthusiastic high school writer from Roxbury, New Jersey who has been scribbling stories in her journal from a young age. She won honorable...