Celebrating Armed Forces Day
ARMED FORCES DAY
Armed Forces Day is an important holiday that doesn't get as much coverage as it deserves. On June 24th we will take a day to celebrate all 6 branches of the US military. This holiday gives us a chance to thank all the members of the military for all their sacrifices. Soldiers give up so much in order to keep us safe, the least we can do is honor them with a few holidays throughout the year. The holiday honors past and present soldiers and excludes no one, which is why I believe it deserves major media coverage and to be celebrated more than it is currently. One simple way you can celebrate Armed Forces Day is by putting a flag up outside your home to show your support and gratitude to the brave men and women in the Armed Forces!
On August 31, 1949, Secretary of Defense Louis Johnson, announced the creation of an Armed Forces Day to replace separate Army, Navy, Marine Corps, and Air Force Days. The holiday started with the unification of the Armed Forces under the Department of Defense. This holiday celebrates everyone in the military, which is why it's so important. Though it is often linked with Veterans Day, these holidays are very different; Armed Forces Day focuses on the people currently serving as well, it is also not considered a federal holiday and most likely won't ever be as there is no push for it to become one.  
President Harry S. Truman was one of the main people behind the push for a single holiday to celebrate all the people who served. Truman gave a proclamation day on Armed Forces Day, 1950 that read "I, Harry S. Truman, President of the United States of America, do hereby proclaim that Saturday, May 20, 1950, shall be known as Armed Forces Day; and I invite the Governors of the States, Territories, and possessions to issue proclamations calling for the celebration of that day in such manner as to honor the Armed Forces of the United States and the millions of veterans who have returned to civilian pursuits." This proclamation gave a better sense of the importance of the holiday and helped gain support and recognition for the holiday. 
Members of the US military sacrifice so much in order for us to enjoy the simplest freedoms, so it is very important that these noble men and women are celebrated. It is our job as citizens to make others aware of Armed Forces Day and its importance. Take a few minutes out of your day this June 24th to donate money, write a letter, or do anything else you can think of to show our appreciation to every person serving. Doing something, even if it's small, just to help celebrate Armed Forces Day will help the holiday grow. So please join us in our efforts to make sure every person who served or is serving feels our gratitude.  
Leave a Comment
Roxbury Review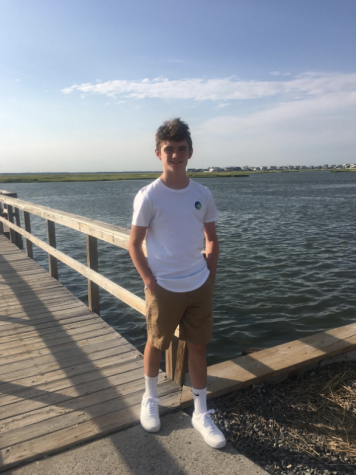 Aidan Reilly, Editor
Aidan Reilly is an up-and-coming journalist who continues to heighten his experience from his current journalism class which ads onto the classes he has...