The History Of Pride Month
Although the first Pride march took place in June of 1970, the month was not made an official holiday until former President Bill Clinton made it official in a 1999 proclamation. Since then, the United States has celebrated Pride month every June.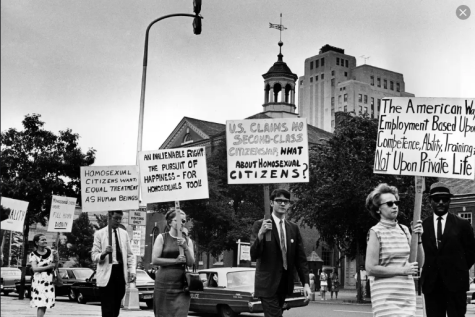 On July 4th, 1965 the First Annual Reminder Demonstration for Gay and Lesbian Rights took place in Philadelphia, Pennsylvania in front of Independence Hall. This would occur every July 4th until 1969. This day was meant to draw attention to the inequality of civil rights for the lesbian, gay, bisexual, transgender, and queer (LGBTQ+) community. Although this day isn't a direct reason we celebrate Pride month, it's important to remember that the fight for equality has been going on for longer than most think.
The first official Pride march was the result of an uprising in Manhattan. No one knows exactly who started the uprising at Stonewall Inn; however, some leading figures included Marsha P. Johnson, a young drag queen and activist, Sylvia Rivera, a young transgender activist, and Stormé DeLarverie, a young lesbian and drag performer.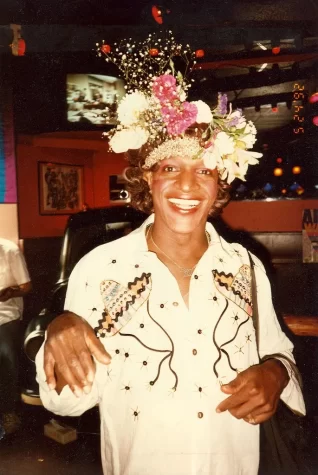 Marsha P. Johnson is often recognized as the face of the Stonewall Riots and is known as the "Mother of Drag ".  Johnson was a drag queen and advocate for equal rights. She primarily focused on advocating for LGBTQ+ youth, as well as individuals diagnosed with HIV and AIDS. She was one of the most prominent figures in the Stonewall Riots as well as a vital figure in the fight for the rights and equality of LGBTQ+ individuals in the United States.  
The Stonewall Riots were a result of police brutality against LGBTQ+ individuals. On June 28, 1969, police raided a gay bar called the Stonewall Inn; about 200 people were inside the bar at the time of the raid. These police raids were common. They would be sent in to 'clean out' the bar of all the individuals and make arrests; however, this night was different. 
A crowd began to form outside the bar after witnessing some of the arrests. People began to shout "Gay Power!" and throw pennies and empty alcohol bottles at police vehicles. However, what really sparked the riot were the cries of a young lesbian who was being hit over the head by an officer with a billy club. Her cries were loud enough to be heard by the crowd, "Do Something!" a bystander remembers hearing. The next six days would be a tough battle at Stonewall filled with violent clashes with police and protests. 
After six days of rioting at Stonewall, it finally came to an end. The riots sparked a fast conversation about the treatment of LGBTQ+ individuals. It also allowed for many gay rights organizations to be formed—such as the Gay Liberation Front, Parents, Families and Friends of Lesbians and Gays, and many more.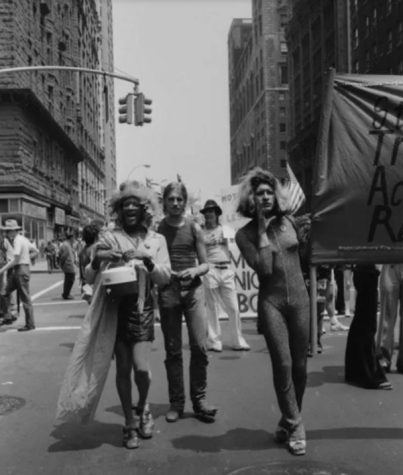 The following year, on June 28th, 1970, the first official Pride marches took place in New York City, Los Angeles, and Chicago. The event in New York City was officially known at the time as Christopher Street Liberation Day March. Although only about 1,000 people attended, many didn't join because of the fear of being arrested. Many organizations and members of the community marched in remembrance of Stonewall and remind people that they were not going away. They were gonna continue to be proud and be seen. 
The well-known rainbow flag that is held up by thousands during the Pride parades in June was originally sewn by Gilbert Baker in 1978. Since then, it has become a symbol of Pride. It made its debut in the San Francisco Gay Freedom Day Parade. The original flag had eight colors that had different meanings – Red for life, orange for healing, yellow for sunlight, green for nature, blue for serenity, and finally purple for spirit. However, times have changed and there is a new version of the flag. Although the original flag is still the most well-known and used most commonly, the new version of the flag contains more colors. The latest flag, which was produced in 2019, now includes stripes to represent the transgender community.
Now, every June we celebrate LGBTQ+ individuals during Pride Month as well as those who fought for the right for these celebrations to take place during the Stonewall Riots. During Pride month, we also should recognize that the fight for equality is far from over. So this June, people all across America will celebrate this holiday by attending parades, marches, attending drag shows, donating to LGBTQ+ organizations, and more. 
Get out and have some fun! Invite your friends and family to local celebrations and educate them on why we celebrate Pride! Please consider some listed below:
Local Celebrations: 
Asbury Park Pride @ Asbury Park
June 4th, 2023
Morris County Pride @ Morris County College
June 24th, 2023
Booton Rainbow Pride @ Grace Lord Park
June 17th, 2023
Leave a Comment
Roxbury Review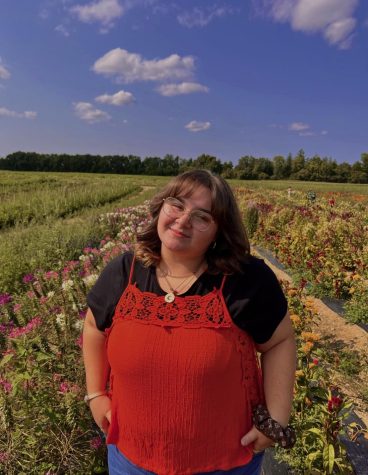 Katie Caron
Katie Caron is a sophomore and an academic award winner at Roxbury High School. She enjoys spending her free time reading, writing and shopping with her...