Activities To Do in the Summer
Summer is the perfect time to have fun and make memories. Now that the high school sports season is coming to an end, I will be giving you a variety of summer activities to do at any time. Hopefully, you find these activities fun and helpful in making lifelong memories.
Whether you are a child, a teen, or an adult, there are plenty of summer activities that you can implement in your summer schedule. Even if you are a sports person, beach person, social person, or anything that fulfills your summer with happiness, there is always something for you. There are so many activities you can do during the summer. For example, some include going to the beach with friends, playing sports with friends, having a picnic with your favorite food, going on bike rides (and saving gas money), having water a balloon fight, going camping with your friends, going to a water park, getting over your fears, watching movies or having a game night with friends. Whatever sparks your interest in the huge list of activities, so make sure to have fun and enjoy the summer sun! 
If you are someone who likes to stay healthy and active, you don't only have to do this by working out, running, walking, etc. Staying active could be going swimming, going on a bike ride, and a great way is playing sports. Whether you play alone or with friends, sports are a great way to stay healthy. For example, basketball is a good way to stay active in the summer. Basketball is a great sport to play for fun because it is easy to learn and can be played alone, with just a few people or a large group. It is a great way to stay active, improve your hand-eye coordination and build teamwork skills. Additionally, basketball can be played indoors or outdoors, making it a versatile sport that can be enjoyed year-round. Whether you are playing a casual game with friends or participating in a more competitive league, basketball is a fun and exciting way to stay active and have fun. 
Another very popular activity is going to the beach. Going to the beach is a great idea in the summer because it's a fun and refreshing way to soak in life and read a book. The beach provides a relaxing environment where you can soak in the sun, swim in the ocean, and take part in a variety of fun activities like playing beach volleyball, throwing a football, going for a walk along the shore or getting a refreshing drink. Additionally, the beach is a great place to spend time with friends and family and can provide a much-needed break from the stresses of everyday life. Overall, going to the beach is a great way to enjoy the summer weather and have some fun in the sun. 
Summer activities are so important because they provide a break from the routine of everyday life and allow us to relax, recharge, and have fun. Engaging in summer activities can help to reduce stress and improve our mental and physical health. Additionally, summer activities provide opportunities to learn new skills, meet new people, and create lasting memories. By participating in summer activities, we can broaden our horizons, challenge ourselves and gain a greater appreciation for the world around us. Overall, summer activities are an important part of maintaining a healthy and happy lifestyle.
In conclusion, summer activities leave you with a fun and memorable summer. They provide an opportunity to enjoy the warm weather and take part in a variety of fun and exciting experiences. During the summer months, people have more free time and are often looking for ways to stay active and have fun. Many summer activities are designed to be enjoyed outdoors, which can provide a welcome change of scenery and a chance to connect with nature. Whether it's sports, outdoors, or even an activity like cooking, summer activities offer something for everyone and provide a great way to make the most out of your summer months.
Leave a Comment
Roxbury Review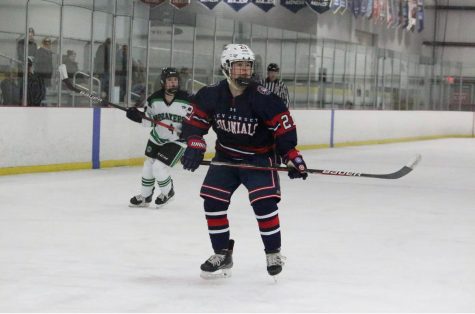 Alexis Oliveira, Editor
Alexis Oliveira is a creative and determined future Sports Commentator. She is currently a Sophmore here at Roxbury High School and drives for success...