Summer Food and Drinks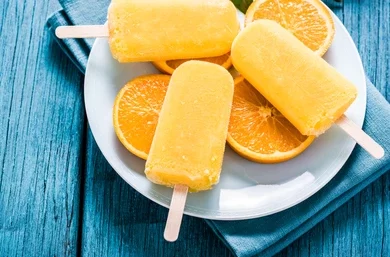 If you are looking for a nice late lunch meal, I have something that sounds pretty delicious! Summer nights always end with a nice barbeque or going out to eat. Sometimes you just want to stay home and make something delicious yourself. I searched for a few recipes for food and drinks to make yourself that will end your night nicely.
Shrimp Mango Salad
It a quick, easy, crunchy, and loaded with fresh ingredients. The salad has avocado, cucumbers, shrimp, mangos, cabbage, and more. A dressing that is recommended for this salad is the Miso Ginger dressing. To top the salad off you can add chopped-up peanuts and herbs. The total time takes about 20 minutes. I got this recipe from Delish, search their website to find out the full ingredients. Maybe I will try this meal one day during the summer!
Icy Watermelon Granita
I love watermelon during the summer so why not turn it into a sweet drink? I found this recipe called Icy Watermelon Granita. (I will be sharing with you the kid-friendly recipe, of course). The main ingredient is watermelon followed by, lime juice, sugar, basil, water, and more. This drink refreshes you, especially during the heat waves. I found this recipe on Cooking for Keeps so go check out their website. Make sure you make this a night in advance because the freeze time is three hours. So before you go to bed make sure you freeze it. Even though it is a bit time-consuming, I think it would be worth the hassle!
Chicken Teriyaki Pineapple Bowls
Sweet and savory are good, But would they be even better together? Well, this recipe will be the judge of that. I found a meal called Chicken Teriyaki Pineapple Bowls. The flavors of these ingredients will blend together to make a great masterpiece. The recipe includes pineapple, boneless chicken, cooked rice, teriyaki sauce, and more. The pineapple is acting as a bowl. You scoop out the inside to place the rice and chicken in the middle. The juice adds a tang to the chicken as you eat. I found this recipe from Delish so make sure to look at their website to find out the additional ingredients. I will be sure to try this later on!
Sparkling Honey-Lime Red Tea
Sitting on your porch is boring so why not make it fun? With an Iced Sparkling Honey-Lime Red Tea, all your worries will float away. It's a nice bubbly iced tea to sip on while watching the sunset in the cool breeze on a Saturday night. What you need is some red tea bags, honey, lime juice, club soda, and some lime slices for garnish. It only takes about 10 minutes to make, it's nice and easy especially if you are tired. 
I will definitely have to make some time to make these meals and drink during the summer with my friends and family! I definitely think you should attempt to make these recipes and make your summer night a delicious blast!
Leave a Comment
Roxbury Review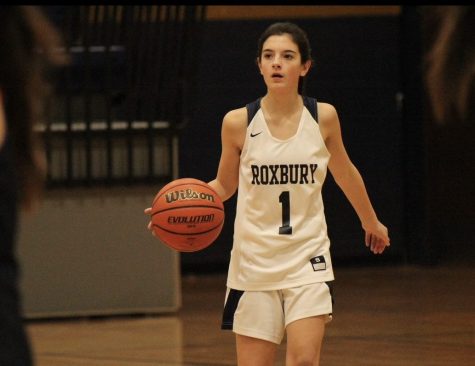 Brooke Franetovich
Brooke Franetovich is an athletic and caring person. She is currently a freshman at Roxbury High School and is thriving through her classes. One thing...