Stimulus Package Delays and Issues
The worldwide coronavirus pandemic has made an impact on numerous aspects of human life. Schools and places of work have shut down, international sports organizations have suspended or canceled their seasons, and gatherings of just over ten people are being highly discouraged by leaders all across the world. In a world with COVID-19 at the center of almost every conversation, governments the world over are doing their best to keep their citizens safe.
Unfortunately, global economies have also seemingly shut down since the beginning of 2020 as businesses closed and people stopped shopping almost altogether. Since many businesses are temporarily ceasing operations or moving to work-from-home platforms, many employees are now struggling to pay their bills due to small checkstubs. Whether this is due to salary cuts or job loss, citizens across the world are looking to their governments for assistance during such troubling times.
After weeks of deliberation in the legislative branch, the United States Congress finally approved a $2.2 trillion stimulus package to help small businesses, large industries, and individuals across the country. The bill was approved in late-March, yet many families have still not received their checks into the early weeks of May. Checks were set to begin being sent out on April 13th, leading many families to worry about when their money will arrive.
Fortunately, many Americans have come to find that they are not the only individuals who have yet to receive their stimulus checks. Most of these delays have to do with whether or not an individual has direct deposit information filed with the government. If one doesn't, their checks will have to be mailed. At this time we can all expect delays for our mail, meaning these checks may come in later than anticipated. 
However, many people who do use direct deposit to receive their money may also be experiencing delays. Since these checks need to be sent out to hundreds of millions of Americans, the system experienced many glitches. The government continues to work to get these checks out as soon as possible. This is difficult, however, seeing as they need to focus most of their attention on the growing number of coronavirus cases in the US.
Besides there being delays in the sending out of stimulus packages, many Americans are also upset about the age restrictions that were set in order to receive money for dependents. When creating this bill, Congress decided college students and citizens over 17 would not be eligible to receive a check of their own. However, their parents are also ineligible to receive the $500 bonus checks that many will receive for their dependents. This was upsetting to many given the number of 17-year-old and college-aged students who still rely on their parents financially.
Many were excited at the prospect of the stimulus package because whether the sum of money would be considered large or small to them individually, any bit of money would help. What Americans were not prepared for were the differing terms and conditions, and delays, that would come with receiving their checks. As May continues on, families will hope to finally receive the check that could help, even if just a little bit, during such troubling times.
Leave a Comment
Roxbury Review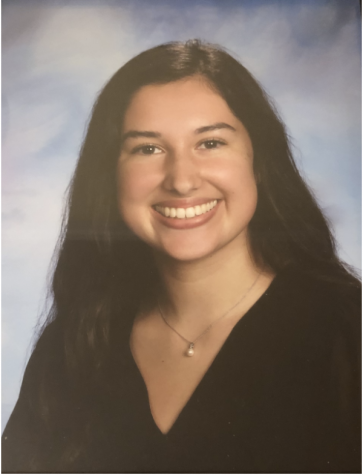 Amy Acevedo, Editor-in-Chief
Amy Acevedo is currently a senior at Roxbury High School and has shown an interest in writing from a young age. Her article about Super Bowl LI was selected...