Georgia Controls the Fate of the US Senate in the Runoff Election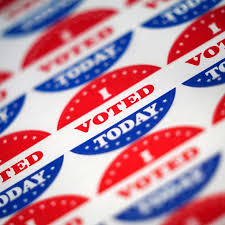 As was expected, the 2020 election has been just as tumultuous as the year itself. After multiple days of uncertainty, Joe Biden was declared the President-elect by the Associated Press on November 7th. The election season that has been characterized by polarization, arguing, and claims of voter fraud, has almost come to an end. That is, with the exception of one state: Georgia. 
On Thursday, November 19th Georgia elected officials released a report on the results of the hand-tally recount of the election, reaffirming Joe Biden's lead in the state. Following this, The Associated Press officially announced that Biden had won Georgia, a state that has not voted Democratic since 1992. It has been reported that President-elect Joe Biden won Georgia by approximately 12,670 votes, a margin of less than 1%. 
Although the presidential race has been officially certified in Georgia, the Senate races in this state have yet to be called. This year, Georgia had 2 Senate elections, following the retirement of Senator Johnny Isakson. However, since no candidate was able to achieve the required majority of voters in either race, both have gone into runoff elections that will take place on January 5th, 2021.
In one runoff election, Republican Incumbent Senator Kelly Loeffler, a wealthy businesswoman who took Senator Johnny Isakson's place, is facing Democrat Raphael Warnock, a pastor and politician hoping to become Georgia's first black senator. In the other runoff election, Republican Incumbent Senator David Perdue is facing Democrat Jon Ossoff, a politician and former investigative reporter. 
Now you may be asking yourself at this point, why do I care about the Senate elections in Georgia? How could these Georgia Senate elections affect me? In response, it is important to understand that the reason these runoff elections have such high stakes is because it holds considerable control over the fate of the US Senate, and therefore the fate of America. This importance is reiterated in a statement made by the Senate minority leader, Chuck Schumer, when he exclaimed to a New York crowd, "Now we take Georgia, then we change America!"
The Senate is an integral part of the US legislative branch as it is the chamber of Congress that has the power to ratify treaties, confirm senior government appointees and judges, and introduce legislation. This year, one third of the Senate's 100 seats were up for reelection, leaving the Senate majority available to both parties. Prior to election day, the Senate had a 53-47 republican majority. However, as of now, the Republicans hold a 50-48 majority, with both of Georgia's runoff elections still undecided.
If Jon Ossoff and Raphael Warnock both win their respective elections, the Senate will be split 50-50. If there was ever the case of a gridlock, Vice-President-elect Kamala Harris would get the deciding vote. Whichever party controls the senate will dictate a lot of future legislation under President-elect Joe Biden. A democratic majority would most likely result in more legislation being passed under Biden, whereas a republican majority would likely bar Biden from passing legislation in areas important to his presidency such as immigration, climate change, COVID-19 measures, and healthcare.
The Senate elections in Georgia are far more important to the nation than most people think. They not only have a major impact on Georgia, but also the entire country. No matter which combination of representatives win the two elections, the impact will be felt by Americans spanning from the Atlantic to the Pacific. Although we as New Jerseyans can not vote in these critical races, it is important that we still stay updated and informed. You can do so by looking at Politico's regularly updated news site regarding the ongoing elections in Georgia.
Leave a Comment
Roxbury Review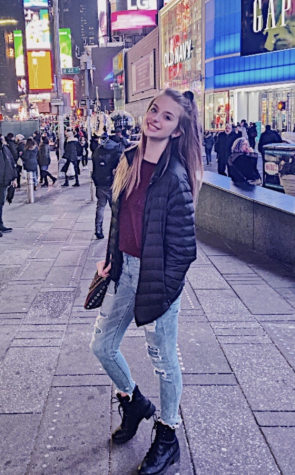 Sammy Olander, Editor
Samantha Olander is an aspiring journalist. She is a junior at Roxbury High School and a new writer for the Roxbury Review. She plays high school and club...