Multi-Sport Athletes and How They Balance It All
Multi-sport senior athletes around the school not only break records but constantly break a sweat. How do they manage it? How do they maintain this lifestyle? Let's find out. 
I conducted an interview of a selection of seniors, both boys, and girls, that play up to three sports throughout the year. 
First, I interviewed athlete Kayla Graef, an active player of Club and Roxbury Lacrosse, Roxbury cheer, recreational and Roxbury swim, and avid snowboarding. I started by asking her the reasoning for playing and participating in all these sports. She stated the following. "I play in order to occupy myself and stay active." 
I then thought to myself about how hard it must be to manage all these sports. When asking Graef what her take is on it, she replied with a great response.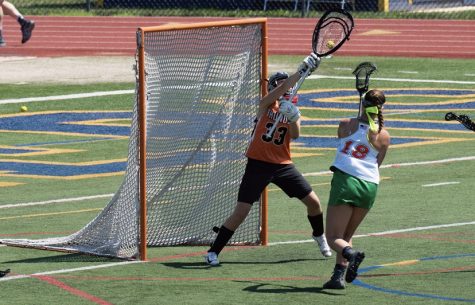 She stated, "sometimes it is hard with school work and a job but it teaches you how to manage time and learn to prioritize things." 
As for school and future goals, Graef is all set! She is attending Hood College where she will be continuing her lacrosse (DIII) journey. 
Although all these sports are a lot of fun, quarantine, unfortunately, played a big role in them. When asking Graef about how her seasons were affected during COVID, she responded with the following statement. 
"I've probably missed what feels like 60% of my swim season due to being quarantined twice in a row and it really took a toll on my performance." 
This is heart-breaking to think about since not only Kayla but other athletes put in 100% of themselves just for the unfortunate circumstances to affect it all. 
Along with Kayla Graef, I then went on to interview Emmanual Torode, an active player of Roxbury and Magpies soccer, Roxbury track, and an active snowboarder. Similar to Graefs response, Torode also stated that the reason for playing these sports is due to the fact that he gets to stay fit and active.
He stated, "I love to stay in shape and I love the competition."
When asked if sports were hard for him to manage, he stated the following. 
"It is not too hard because it's what I want to do. I'm determined to be the best." 
Although this is a great perspective to have, Torode then admits that maintaining school and keeping up good grades is the hardest part.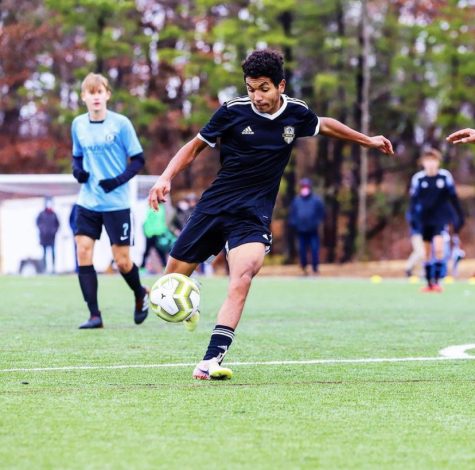 "Balancing school is hard because you have to get good grades while also constantly practicing and staying fit," he says.
Speaking of school, Torode states that he "got into 7 colleges so far as well as 7 soccer offers but still hasn't decided where to go." This is a great accomplishment and will be an exciting journey in the future! 
As for the impact COVID had on his sports, Torode provided some insight into how things have gone for him. He stated the following. 
"Practices got canceled, going out to the fields was hard because they were closed." 
I then recorded responses from athlete Jeniah Agosto, an active player of Roxbury lacrosse, and gymnastics team as well as a former cheerleader. The first question I asked was what her reason is for playing multiple sports.
"I'd rather stay active than sit around all day and do nothing" Agosto stated. 
I then proceeded to ask if multiple sports are hard to manage to which Agosto stated another great response.
"No, it really keeps me in shape for the next sports season and keeps my mind off the negative things that life brings on," she said.
Although Agosto loves all of these sports, she is most looking forward to playing DIII Lacrosse in college. 
She stated, "I would like to attend Centenary University for early childhood education/elementary education and would love to play lacrosse on the side because it makes me happy."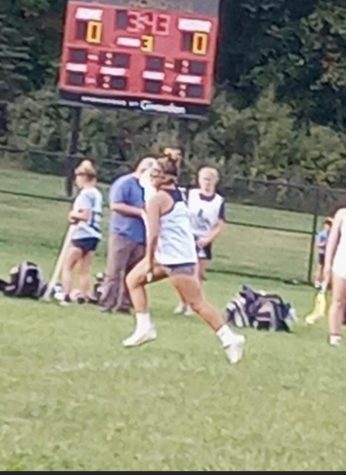 Playing all these sports is great but how is a school managed? Jeniah had some input on her experience. She stated the following.
"From my experience, it is harder to maintain school because when you come home after a sport, you are tired and don't want to do anything but relax, making it hard to have motivation for school." 
Lastly, I wanted to understand more about how recent COVID upbringing has affected these sports. Agosto went on to say the following statement. 
"Through quarantine, my sophomore season lasted 3 days. It was honestly heartbreaking because I was waiting all year for this season just for it to get canceled. I also think this really affected my playing on and off the field."
This statement alone shows the impact that COVID has had on the players and community. Not only is your hard work distinguished, but your motivation to play also starts to deflate. 
Lastly, I interviewed athlete Reese Wawrin. Wawrin is an active player of both Roxbury Recreation and Club basketball, Roxbury Soccer, and Roxbury lacrosse. When asked what his reason is for playing all these sports, he replied with a similar response as the previous three athletes. 
He stated, "it is a good way for me to stay fit and in shape." 
I then proceeded to ask him about his experience with managing all these sports. 
He stated, "I don't find it hard to manage because I have been doing all of them for so long. It becomes easier the more you play and get used to it." 
As for his college plans, Wawrin is planning on going to CCM where he will continue both DIII soccer and DII basketball.
As for his current seasons, Wawrin stated the following about how quarantine and COVID both have affected them. 
He stated, "I was on my grind and then COVID brought it to a halt, causing me to become sad. I wasn't able to go to the gym for months but once COVID started to calm down, I was able to get my grind back on track and back to normal." 
In conclusion, through the eyes of our peers, multi-athletes lives seem fun and exciting. Although, this article sheds some light on the reality and amount of hard work each and every one of them put in. 
Leave a Comment