A Day in The Life of Michael Condon, a Local Journalist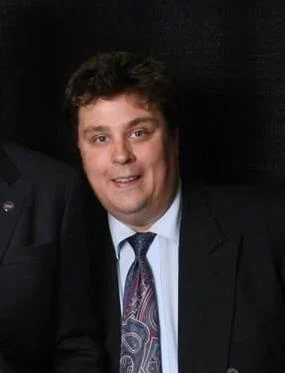 The world has so much to bestow before us—billions of people, places, events, situations, and more. There can be so much going on globally that draws our attention. However, sometimes, it's the local things that matter. The things that most of the world will never see. Local news can be just as significant as global news as it's the little things that form the big things.
Michael Condon is a journalist who resides in a home in Mount Olive; however, he states "but I feel like I belong in Roxbury!" He writes newspaper articles for the Roxbury Register. With 28 years of journalism experience, he has discovered that he has found a love for writing. In response to the question 'why did you choose this career path,' he stated that he found that writing "comes as naturally as breathing." Hence, he decided to start a career path in the world of writing.
When he first entered his career in Journalism, he recollects initially "having this big fear that Roxbury was a far off, 'big city' that would be tough to cover." Of course, there will always be the usual nudniks that a job always will have to cover, such as "town council meetings and school board meetings and interview candidates," whilst simultaneously experiencing amazing things about the beautiful local town of Roxbury. As Condon says, "you can also take a trip out on Lake Hopatcong on the Floating Classroom, and count how many people you know and consider friends—family—in the township."
After 28 years of experience, Michael Condon says that with longevity the people of the local town will recognize that "You develop a real relationship. You trust them, and they trust you." He essentially explains how you truly become a known part of the community, and how the community feels more like your true home than anywhere else.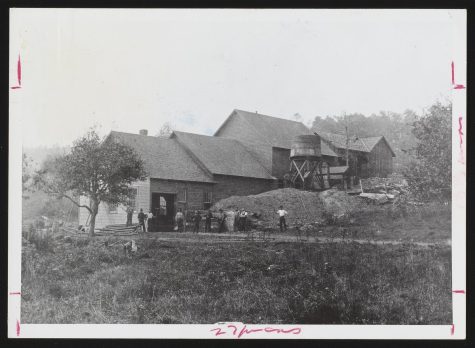 Another thing about journalism that Michael Condon really likes is covering the history of the community. Interacting with the community and writing reports of occurrences in the town isn't the only thing he enjoys, though. He also finds it really cool to be "able to rattle off facts about the Hercules property, and know the history of the Fennimore dump, and know several superintendents, past and present."
Part of the reason Condon feels the Roxbury community has become more of a home to him is that he frequently writes about his children and, because of that, the community has developed even more of a bond with him than would usually have been possible. This is predominantly because writing a more personable article will give a sensation of inclusion within the community.
As Condon even mentioned, "Plus, all the people you meet along the way. And all the people you see at 'Olde Suckasunny Day' who tell you they love the columns you write about your kids. One woman told me once that she feels like she watched my kids grow up, because of all I've written about them."
When asked about the downside to pursuing a career in local journalism he responded with a jocular remark."The downside? And this is no surprise. Nobody is getting rich in the newspaper field." However, the downside is unquestionably outweighed by the positive. Condon explained, "You do it because you love to write, and you like being a part of and knowing about an entire community."
This explanation, through Condon's words, truly resembles and supports a quote by Confucious. The wise quote he once said was, "Choose a job you love, and you will never have to work another day in your life." As Condon had previously stated, "I knew I could write. It comes as naturally as breathing."
Thence concludes the question of what it is like to be a local journalist. It is always crucial to remember that although the big things in life are very important, the small things always build up to eventually overtake the big things in becoming more prominent in day-to-day life. Always remembering that not only from a wide perspective but also from a personal level. It's the small things that can, and will, change your life. This is what happened to Condon, as he said that Roxbury is, "more of a 'home' to me than any town I've lived in."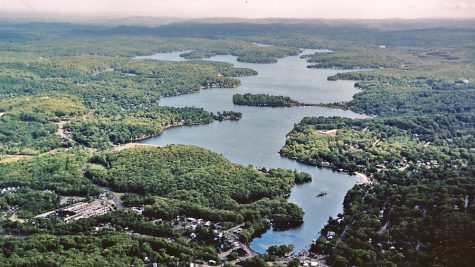 Leave a Comment
Roxbury Review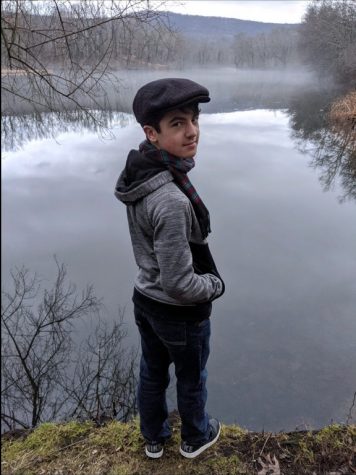 Gavin J. Gardner
Gavin Gardner is a young, ambitious person who hopes to accomplish many grand things. Ever since he was a young child he has had a passion for learning,...