Blockbuster NY Sports Trades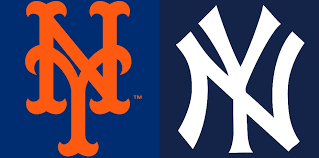 January was an action-packed month for sports fans across the world, especially for those in New York. Both the New York Mets and the Brooklyn Nets have made major trades that shook up the sports world and have potentially changed the championship picture in both leagues.
On Thursday, January 7th, the New York Mets made incredible trades that sent sports fans into a frenzy as they wondered how this would affect the game of baseball across the Major Leagues. The Mets acquired former Cleveland Indians shortstop Francisco Lindor and right-hand pitcher Carlos "Cookie" Carrasco.
Lindor was a star player for the Indians the second he stepped on the diamond in 2015, acquiring 4 All-Star team placements, 2 Golden Gloves, and 2 Silver Sluggers. Additionally, Lindor and Team Puerto Rico won silver in the 2017 World Baseball Classic, falling short to Team USA. The Cleveland Indians acquired two New York shortstops in Amed Rosario and Andrés Gimenéz, who the Mets hoped would become as successful as Lindor.
Right-hand pitcher Carlos "Cookie" Carrasco was signed as an undrafted free agent to the Philadelphia Phillies in 2003. However he didn't see his first game until 2009 with the Cleveland Indians, where he remained until the 2020 season, losing the 2012 season as a result of Tommy John surgery. Throughout his career, Carrasco has maintained a winning record of 88-73 and an ERA of 3.77. While Carrasco might not be the most sought after pitcher in the league, he will make a great addition to an already impressive starting rotation with Jacob deGrom, Marcus Stroman, David Peterson, and Steven Matz.
The Mets also traded away two lesser-known prospects in outfielder Isaiah Greene and right-hand pitcher Josh Wolf. While some may be surprised by these trades, they are just a slew of changes made under the new ownership of Steve Cohen, a businessman who was ready to put money into making the Mets a championship-caliber team. Although the Mets are not the experts' top pick to win the 2021 World Series, they are expected to shake up the NL East and create some tough competition for the Atlanta Braves.
Moving from the borough of Queens to Brooklyn, the Nets also made some major moves almost a week after the Mets. On Wednesday, January 13th, the Brooklyn Nets traded what some believe to be too many players away to numerous teams in order to acquire former Houston Rockets guard, James Harden.
Throughout his over a decade-long career, Harden has received a plethora of awards from the NBA. He has been named an all-star 8 times, was the league's most valuable player in 2018, and was the league's assist leader in 2017. James Harden has been a star in the league since he made his debut in 2009 with the Oklahoma City Thunder, and the Nets hope his star power will catapult them to a potential NBA Finals win.
Harden has been reunited with former Thunder teammate Kevin Durant, whom he played with from 2009-2012. Some have dubbed Brooklyn a "superteam," as they now have Kyrie Irving, Kevin Durant, and James Harden as a part of their starting five.
The Nets, however, did have to trade away some promising young talent in order to receive this superstar. Both Jarrett Allen and Taurean Prince have been sent to the Cleveland Cavaliers and Caris LeVert to the Indiana Pacers. Allen had been a force this season for the Nets, especially on both offense and defense. He was racking up an average of 11 points per game and 10 rebounds per game. In his absence, veteran DeAndre Jordan must work to make up for what his team lost when Allen left.
Caris LeVert was another shining star who had grown impressive since his start with the Nets in 2016. Before Irving, Durant, and Harden had been traded to the Nets, many believed that LeVert would be the player to potentially bring a championship to Brooklyn.
Fortunately, a routine physical is given to every player once they are traded to a new team. A small mass was found on LeVert's kidney, something that might not have been found until this fall if he had not been traded. Although many fans are upset to see LeVert's departure, they hope he will experience success in Indiana and fight through this health scare.
While NYC may always be at the forefront of world news, these two trades by the Mets and Nets shined the spotlight on the Big Apple in the sports world. These trades have the potential to put two teams that have not been considered to win championships in recent years at the very top of the list.
https://www.cbssports.com/mlb/news/francisco-lindor-trade-winners-and-losers-mets-pull-off-heist-which-is-bad-news-for-cleveland-and-nl-east/
https://www.theringer.com/nba/2021/1/13/22229981/james-harden-trade-nets-rockets-winners-losers
Leave a Comment
Roxbury Review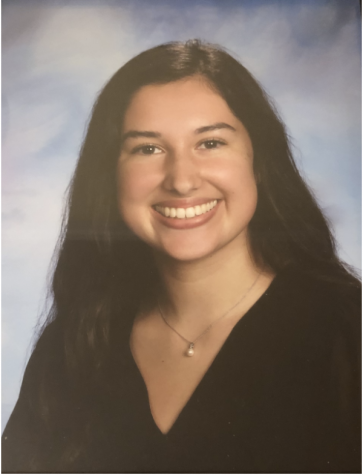 Amy Acevedo, Editor-in-Chief
Amy Acevedo is currently a senior at Roxbury High School and has shown an interest in writing from a young age. Her article about Super Bowl LI was selected...