March Madness Recap
Every year between the conclusion of the NHL and the NBA seasons and the beginning of the MLB season is the most anticipated tournament in America. March Madness is the name for the NCAA D1 basketball round-robin tournament to decide the national champion. The single-loss elimination tournament consists of 68 teams all given a chance to win a national title. Every year we see crazy upsets and amazing finishes. 
This year was an extreme example of how crazy March madness could be as we witnessed an insane month of basketball. The madness began when  #13 Furman beat number #4 Virginia who many thought were going to make a deep run. A few games later we witnessed #2 Arizona fall to #15 Princeton which decimated everyone's bracket predictions. If your bracket wasn't busted already it was following the upset of the century when #16 Fairleigh Dickinson University a small school out of New Jersey defeated the number one seed college basketball giant Purdue. There wasn't one perfect bracket left after this game as it was truly one of the most surprising upsets in sports history. 
Unfortunately, FDU's Cinderella story was cut short by the hand of Florida Atlantic University in a 78 to 70 victory. #2 Marquette was knocked out by #7 Michigan State and #8 Arkansas pulled out a gutsy 72-71 upset win over #1 Kansas. Princeton continued their dream run by beating #7 Missouri in a 78-63 game. 
Even with all these upsets the true craziness came during the sweet sixteen round. San Diego announced themselves as contenders with a statement 71 to 64 victory over #1 Alabama which was considered the best team in college basketball. #5 Miami University continued the trend of eliminating number 1 seed teams as they defeated Houston University.  Gonzaga and UCLA was by far the most anticipated matchup of the whole tournament mostly due to the ending of their matchup from last year that ended with a Gonzaga buzzer-beater to win it. These two teams brought out their all and proved everyone that said this was gonna be the best game of the tournament right. Gonzaga repeated history with another buzzer beater sending UCLA home for the second consecutive year. 
FAU and Kansas met up for a great game that ended with a 79 to 76 win for FAU. This conclusion surprised many as a lot of people had #3 Kansas winning the whole thing- especially with the play of Marquis Nowell who was widely acknowledged as the most valuable player of the tournament. His amazing play was one of the main focal points this March as he put on a show every game. None better than his 20 points and 19 assists (March Madness record) game against Michigan State. Miami defeated #2 Texas and San Diego St. beat Creighton which set the table for the final four following Uconn's win over Gonzaga. 
San Diego was able to come out with the win over FAU ending the school's historic season. Uconn dominated Miami which eventually became the story of the tournament as Uconn repeated their streak of crushing teams when they beat San Diego St. 76 to 59. 
This tournament was entertaining from the start to the finish as every game provided high levels of excitement. With professional sports seasons either just starting or wrapping up, March madness is a great source of entertainment in what would otherwise be a boring month in the sports world.  Everyone loves hearing about upsets and this tournament is the sports world's biggest provider of them which gives it its name: March "Madness". 
Leave a Comment
Roxbury Review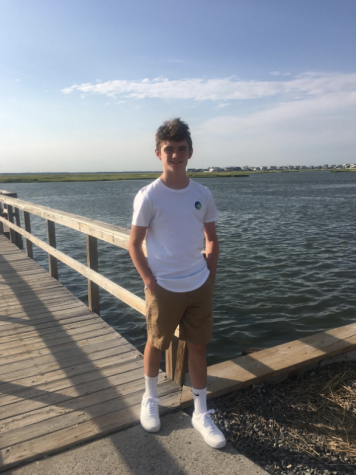 Aidan Reilly, Editor
Aidan Reilly is an up-and-coming journalist who continues to heighten his experience from his current journalism class which ads onto the classes he has...