Kevin Durant Finally Joins the Brooklyn Nets
Tuesday, December 22nd was a day that all Brooklyn Nets fans have anticipated  since forward Kevin Durant was cleared to play earlier this summer. Durant opted out of participating in the playoffs last season when all the NBA playoff teams were transported to the bubble. When regular-season schedules were released, fans were excited at the prospect of finally seeing the star play in black and white.
This has been over a year in the making, as Durant signed with Brooklyn on July 7, 2019. After being plagued by injury and deciding not to participate in the 2019-2020 season, fans, journalists, and other players were excited to see how he would perform.
Due to the growing number of COVID-19 cases around the country, and the world, preseasons for multiple major sports organizations have been cut short. This makes preseason games all the more important for coaches and players to predict how their season will go. The Nets won both of their preseason games and many were excited to see Durant looking like his old self.
Even though he suffered a torn Achilles and missed an entire season and an additional 18-months of playing, Durant was able to score 25 points against the Boston Celtics on Friday, December 18th. He went 9-for-16 from the floor and 2-for-5 from the three-point line. While this is exciting news for the Nets hopes of reaching the playoffs again, regular-season games are played at a much higher intensity than those played in the preseason.
While Brooklyn was able to make playoffs previously without Durant, injuries often hurt the teams' ability to make it past the first or second round of play. Many hope Durant will give the Nets roster some more depth in the event of player injuries. Last season Nets point guard Kyrie Irving played only 20 games due to a shoulder injury.
Even with their two biggest stars out, the Nets are still surrounded by some incredible young talents. Caris LeVert, Jarrett Allen, Joe Harris, and Spencer Dinwiddie were some of the players who helped propel the Nets to the playoffs without any major names to help them on the court. Timothé Luwawu-Cabarrot was a pleasant surprise for the Nets after joining the team from the Chicago Bulls in 2019. DeAndre Jordan has provided more experience to a mostly young and developing team.
The Nets will begin their regular-season games on Tuesday, December 22nd at home against the Golden State Warriors. Many would expect this to be a tense game for Durant since he joined the Warriors in 2016 after a long stint in Oklahoma City with Russell Westbrook and James Harden, but he says each game this season is equally as important to him.
If Kevin Durant can keep up and continue to improve his current level of play throughout the season, Brooklyn will have a lot to look forward to when the playoffs arrive this upcoming spring. However, it will take extremely high levels of effort from all players, coaches, and trainers to ensure the team is playing to the best of their ability all season long.
Leave a Comment
Roxbury Review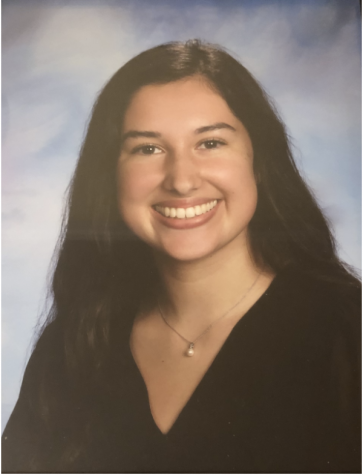 Amy Acevedo, Editor-in-Chief
Amy Acevedo is currently a senior at Roxbury High School and has shown an interest in writing from a young age. Her article about Super Bowl LI was selected...