Until Next Year, Tokyo
By now, the news has spread about the rapidly increasing COVID-19 health threats around the world as the death toll has amassed to over 1 million victims. For the time being, many countries have issued mandatory quarantines for their citizens. Specifically, in the tri-state area of the United States, everyone must be in their homes between 8 p.m. and 5 a.m. and non-essential businesses have closed down their shops for the time being. Many other states have adopted similar restrictions as the virus spreads rapidly across the country.
This is all in an effort to slow down the rate of infection, seeing as the virus is highly contagious. Since its first appearance in China, scientists have concluded that it is an airborne virus that has the capability of infecting anybody within a 6-foot radius of an infected individual. Not only can it be contracted through the air, but it can live on clothes and stay on the ground and other surfaces for days at a time.
Communities have taken immediate action by shutting down schools, postponing sporting events, and canceling any group gatherings. However, since the virus has continued to spread at a concerning rate, countries around the world have had to take precautionary measures. One of these measures included the recent announcement about the postponement of the 2020 Tokyo Summer Olympics.
This came as a shock to many because the games were not supposed to be held until July 24th, the middle of the summer, and it is still barely spring. However, many athletes were thankful for this early decision considering how much training, planning, and travel would have been wasted had the decision come out, per se, a month before the games. Athletes must travel to the host country months before the Olympics actually begin, making it nearly impossible this year.
This isn't the only 2020 event that has been canceled, however. In the soccer community, UEFA decided to postpone their European Nation Tournament until 2021. These sudden changes could mean a lot to both the athletes and coaches of the competing teams. Injuries, sicknesses, and a multitude of other factors may call for a change in the team roster.
A year is a very long time, and it could mean some athletes won't get called up by that time. Since the last summer Olympics, these athletes have trained as hard as they could to make sure they would be ready for this year. There is no way to tell whether or not they will be able to hold onto their position, or if this will give way to competitors who just missed the curve for this year.
Considering there is a lot about COVID-19 that we are still unsure of, it was a responsible decision to delay the games until next year. While we hope the virus will no longer be an issue by the time the summer comes around, these preventative measures will make sure it does not continue to worsen. Until the virus is no longer a threat, remember to wash your hands, protect those at high-risk, and stay healthy.
Leave a Comment
Roxbury Review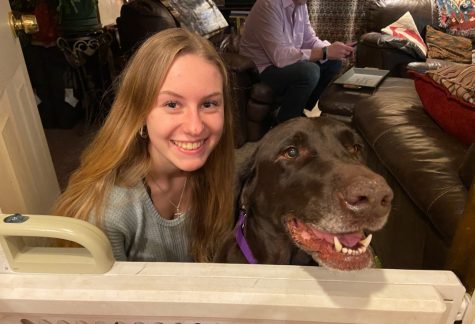 Carla Maria Farris, Sports Editor
Carla Maria Farris is an active sports journalist living in Mt. Arlington, a small town in New Jersey. She attends Roxbury High School where she is engaged...