An Impeccable Worker, a Multipotentialite Man, and a Compassionate Friend – Student Spotlight – Anthony Sessa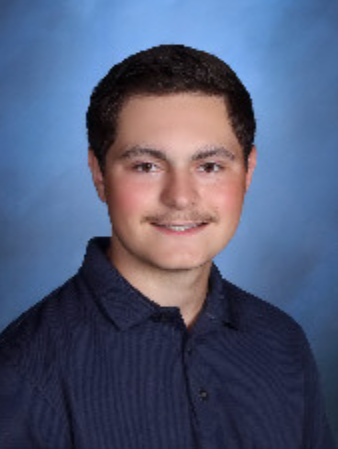 High school isn't always easy. Juggling between academics, athletics, music, extracurriculars, compassion, and friendship isn't very common. Though it is difficult to find someone in our world today who loves all of these things, some people do them astronomically well. Anthony Sessa is one of those people. He is a great man and a friend who is skillful in everything he does.
His name is one that brings a smile to people's faces, especially his friends. I have known him personally since sixth grade, and he's been there for me in tough times. However, my story is not unique. He has always been there for many others; he is understanding, compassionate, and has the willingness to help. His gregarious personality has gravitated many people, including me, toward him.
Some friends of Anthony Sessa I interviewed are Aleksander Zyskowski, Connor Brunton, and an anonymous friend. These friends of Anthony's have all known him for a very long time. Aleks stated during an interview, "I've known Anthony for around three years now, and all of that time he has been positive, kind, an inspiration to many, fun to be around, and an all-out amazing friend."
Aleks added, "Anthony is someone you would want to be around and an undoubtedly good friend." Connor has known Anthony since Pre-Kindergarten! Connor explained, "He goes above and beyond in everything he does, and still always makes time to be with you."
The last friend of Anthony, who decided to remain anonymous, has known Anthony since third grade and stated that Anthony is, "One of the most thoughtful and caring people I know, he's very selfless. He is one of those very kind people who can tell when you're feeling down and is always there for you."
Not only does Anthony Sessa influence so many of his peers, but he also influences the staff members at Roxbury High School. As Mr. Kulick, a director of Marching Band and Indoor Percussion says, "He is also incredibly polite, even when you give him criticism or when something's hard." Mr. Kulick later expressed, "He is a lot of fun. When you get Anthony laughing, that smile he has is infectious."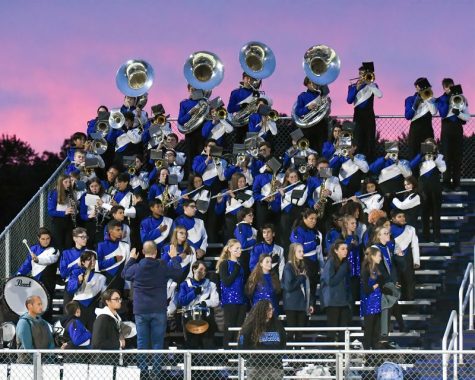 He states that Anthony is "One of the most mature sophomores I've ever met," and that "He is incredibly dedicated, and if you ask him to do something you know it's going to get done." One of the points Mr. Kulick had made very clear was that "I could see him one day being a leader."
Anthony Sessa is not only an extraordinary friend but an impeccably hard worker. In the 2021-2022 school year, his first year at Roxbury High School; he achieved a GPA above 3.75, and was invited to the Academic Awards Ceremony for Roxbury High School. His propensity is to go above and beyond.
In his freshman year, he was in multiple honors courses such as Geophysical Science and Geometry Honors while maintaining a GPA of above 3.75. Now, he is currently in AP U.S. History, Biology Honors, and Honors Wind Symphony. Anthony is an excellent student and an impeccable worker.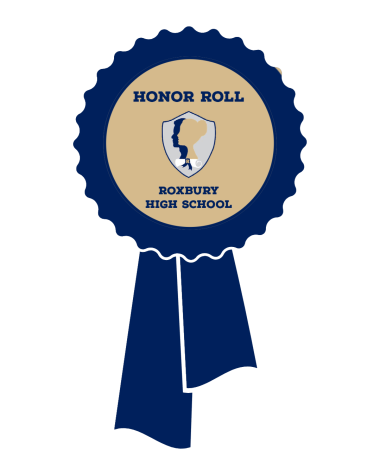 But, what's so remarkable about Anthony is how he manages to accomplish all that whilst partaking in other activities. In his 2021-2022 school year, he partook in the Roxbury High School Band, Marching Band, Hockey, and many other things. In Marching Band, he played the biggest bass drum in the Marching Band.
He currently plays the snare drums, which he plays incredibly well. Anthony is a member of the Roxbury High School's Marching Band, which has won multiple first-place trophies alongside countless other awards in their competitions.
Mr. Kulick, in regards to Marching Band, reiterates that Anthony is an incredibly dedicated worker that tries really hard because of "how much desire he has to be great." Mr. Conrad, a director of the Roxbury Band has known Anthony since seventh grade and states that he is just, "a great student all the time; he never gives up. He takes whatever he's doing seriously. If he makes a mistake, he tries to fix it. He doesn't quit."
Anthony is also a member of the Roxbury Debate Team and the Junior States of America. Both clubs, the Debate Team especially, are both pretty big commitments. He participates regularly, he shows up regularly, and he always shows his dedication.
Anthony Sessa is a man of many talents and skills. Hence, he is most definitely a multipotentialite. Anthony is an extraordinary friend, who is always there for his friends. Anthony is someone who has a contagious smile and a personality like no other. He is someone that people view as a leader, someone people know they can rely on and talk to.
Anthony is someone who will always leave a great impression on you. Anthony is someone who can guide you in the right direction, and influence anyone he meets. But of all his many talents and skills that he can bestow; there is one thing that he is unquestionably best at, and that is being a fantastic friend.
Leave a Comment
Roxbury Review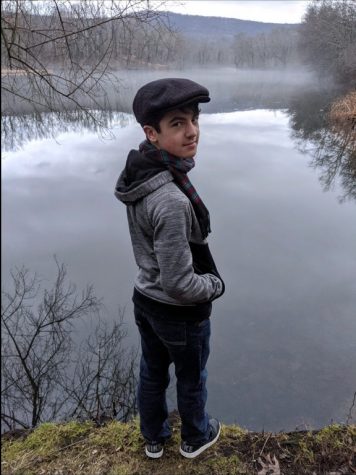 Gavin J. Gardner
Gavin Gardner is a young, ambitious person who hopes to accomplish many grand things. Ever since he was a young child he has had a passion for learning,...