Love On Tour
Harry Styles has announced that he is going back on tour starting in April. His tour is called Love On Tour. The tour was announced following next month's release of his new album Fine Line. The tour will span through Europe, Mexico, and North America. Tour dates for South America, Australia, and Asia have not been released yet but their release at a later date has been confirmed. In Europe, the pop artist, King Princess will be joining Styles; in North America, he will be joined by Jenny Lewis. The Jamaican reggae singer, Koffee will be performing at Styles' concerts in Mexico.
Tickets
There are a limited number of VIP tickets available; these tickets give fans access to floor seats, assistance in transportation expenses (reaching up to $50), and preferred entrance that allows concertgoers to skip the lines. This package also provides access to designated food & beverage options. Tickets will be available beginning on November 22nd and, for every ticket sold, Styles will donate $1 to local charities.
Fine Line
Harry Styles' new album is available for pre-order to download on CD, Vinyl, and as part of a special edition package containing behind the scenes photos. The album consists of 12 songs. Lights Up, one of the album's songs has already been released and holds over 100 million streams. The album also consists of the previously released song, Watermelon Sugar. Among the unreleased songs are Golden, Cherry, Falling, To Be So Lonely, She, Sunflower, Vol. 6, Canyon Moon, Treat People With Kindness, and Fine Line.
This is Styles' 2nd solo tour, but his 6th tour including One Direction's 4 tours. There are 3 concert dates in New York from July 6th until the 8th. I have a feeling these tickets will sell fast so if you're hoping to procure a ticket, you should do so soon! 
View Comments (1)
Roxbury Review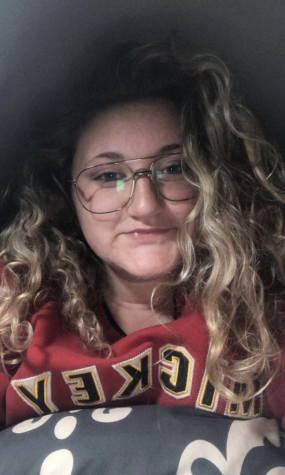 Becky Wood, Assistant to the Editor-in-Chief
Rebecca Wood, best known as Becky, is a hard-working senior currently attending Roxbury High School. She always enjoyed making up creative stories, even...