Rising Artists to Watch In 2023
In some ways, 2022 felt like the most unpredictable year in the music industry. But of course, there were some obvious predictions: Taylor Swift would dominate the Billboard charts, Béyonce would release her highly anticipated album, and Bad Bunny would gain the title of  "Apple Music's Artist of The Year" for 2022. These incredibly unique artists are paving the way for rising artists of the new year. Some of the musicians on this list have been around for a minute, but are to release their best work soon. Others are due to take some of our favorite albums of last year on the road. And some are still bubbling up and developing new sounds that could define significant trends in the future. So now, let's find artists to put on endless repetition, to obsess over, and to count on to express our innermost joys, sorrows, and desires. 
Lizzy McAlpine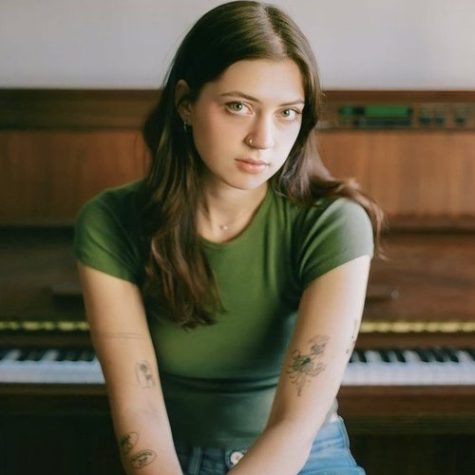 Elizabeth (Lizzy) McAlpine is an American singer-songwriter from Narberth, Pennsylvania. Lizzy's genre of music revolves around folk, folk-pop, and indie folk. You might recognize the 23-year-old best by her viral song, "ceilings" from her sophomore album, "five seconds flat" (2022). As of today, April 7th, 2023, "ceilings" debuts at #54 on the Billboard Hot 100. Lizzy has collaborated with numerous well-known musicians such as John Mayer, Finneas (brother to Billie Eilish), Thomas Headon, Ben Kessler, and Jacob Collier. The singer has gained supporters throughout the years from her Instagram & TikTok, and her late-night debut performing "erase me" on Jimmy Kimmel Live! Later this month, Lizzy will hit the road to open her tour, "The End Of The Movie", in Denver, Colorado with her supporting act, Olivia Barton. Lizzy's 25-show tour sold out within minutes of announcing it on January 11th of this year. Fan-favorite songs of hers are "all my ghosts", "doomsday", "erase me" (feat. Jacob Collier), and "orange show speedway". You can follow Lizzy McAlpine for more updates on her music & live shows on her socials, @lizzymcalpine, and her website https://lizzymcalpine.com/.
Omar Apollo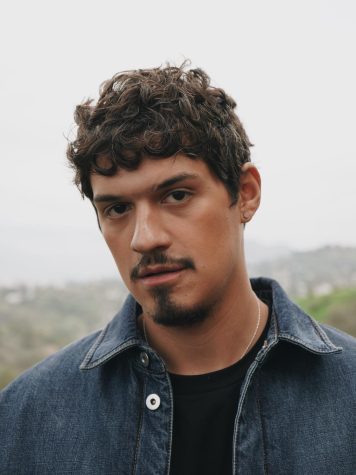 Born and raised in Hobart, Indiana, Omar Apollo has made a significant impact on music today. Omar's genre of music revolves around R&B, alternative R&B, and pop. The 25-year-old Latin GRAMMY-nominated singer/songwriter has been releasing hits from his albums such as, "Stereo" (2018), "Friends" (2019), "Apolonio" (2020), and "Ivory" (2022) which is his most well-known album to date. You might recognize his songs, "Evergreen (You Didn't Deserve Me At All)" and "Invincible" (feat. Daniel Caesar) from his most recent album, "Ivory". Omar has collaborated with artists such as Dominic Fike, Ruel, Daniel Caesar, and Kali Uchis. This year, Apollo has been touring with SZA as her opening act on her "SOS Tour" and opened two of Billie Eilish's shows on her "Happier Than Ever World Tour" in Mexico. In songs like 'Bi Fren' and 'Kamikaze', Omar openly sings about queerness, fluidity, and falling in love with men. However, at the start of his career, Omar refused to put any labels on his sexuality and made clear that how he identifies is no one else's business. He continues to express himself with his exquisite fashion choices and influences his fans to do so as well. You can follow Omar Apollo for more updates on his music & live shows on his socials, @omar.apollo, and his website https://www.omarapollo.com/.
Gracie Abrams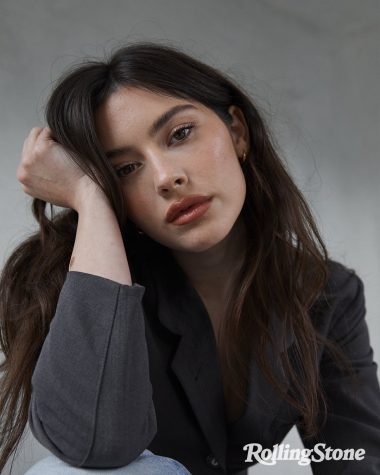 After opening Olivia Rodrigo's "Sour Tour" last year, Gracie Abrams has become a well-known upcoming artist in pop music today. The 23-year-old grew up in bustling Los Angeles County, California where she discovered her love for music at a young age. She's the daughter of filmmaker J.J. Abrams and film producer Katie McGrath. Gracie released her debut album, "Good Riddance", in February. You might recognize a few songs from the album such as, "I know it won't work", "Where do we go now?", "Difficult", and "Amelie". She has been performing these songs on her sold-out tour, "The Good Riddance Tour"- as well as opening Taylor Swift's "The Era's Tour" with more hit songs including, "Feels Like", "21", and "I miss you, I'm sorry". After a leaked draft opinion showed that the U.S. Supreme Court was planning to overturn abortion rights established in Roe v. Wade, Abrams was among 160 musical artists including Clairo, Lorde, Olivia Rodrigo, Billie Eilish, Halsey, and Phoebe Bridgers that signed a full-page ad in The New York Times in May 2022 condemning the planned Supreme Court decision. She believes that she can "use [her] platform to amplify the experts at this moment". You can follow Gracie Abrams for more updates on her music & live shows on her socials, @gracieabrams, and her website https://www.gracieabrams.com/.
Beabadoobee 
(bee-ba-doo-bee)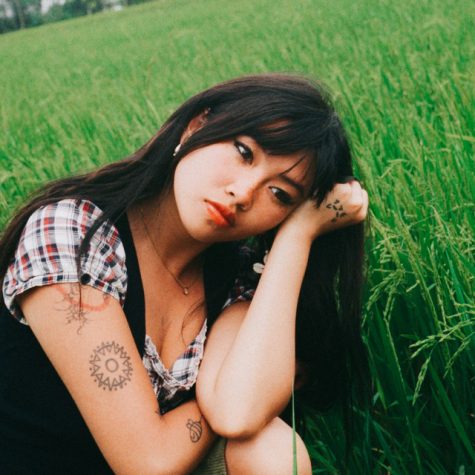 Along with Gracie Abrams, this Filipino-British singer-songwriter will be opening multiple shows of Taylor Swift's "The Era's Tour" in the coming months. Beabadoobe (Beatrice Kristi Ilejay Laus) has written many well-known teen hits such as her first song, "Coffee" which gained over 300,000 views on YouTube when first released in 2017. Not only did this song gain new fans of hers, but "Coffee" also gained the attention of Dirty Hit Records which Beabadoobee signed to in April 2018. She went on to open Clairo's "Immunity Tour" in September 2019. A sample of Beabadoobee's 2017 debut single "Coffee" was used on Canadian rapper Powfu's 2019 single, "Death Bed (Coffee for Your Head)". The song became a massively successful sleeper hit after going viral on the app TikTok in early 2020, becoming Beabadoobee's first official chart entry in her career, both locally and internationally. By April 2020, it had entered the Top 5 in several countries including the UK, Australia, and New Zealand. It earned gold certification status in Belgium, Canada, France, Mexico, and New Zealand, as well as Platinum or higher in the US and the UK among several other countries. Beabadoobee's album "Beatopia" (2022) gained a lot of attention, specifically to her song "the perfect pair" which is her most well-known song to date. This album led her to release a snippet of a – at the time- unreleased song "Glue Song" on TikTok which soon went viral across the social media platform. The song was later released on Valentine's Day, 14 February 2023. Besides opening numerous Taylor Swift shows, she'll also be on the road to begin her solo tour, "Beatopia Tour", from April to August of this year. You can follow Beabadoobee for more updates on her music & live shows on her socials, @radvxz, and her website https://www.beabadoobee.com/.
Leave a Comment
Roxbury Review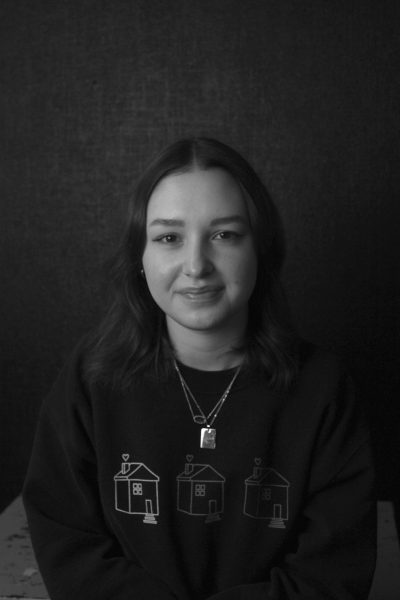 Emily Cegielnik, Editor
Emily Cegielnik is currently a sophomore at Roxbury High School. She enjoys reading, listening to music, spending time with her family, and attending concerts....