Memorial Day Memorabilia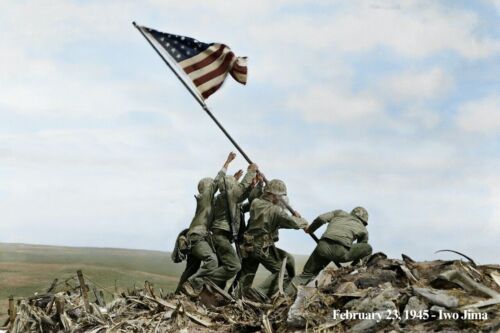 Freedom. One word with such a colossal meaning. Freedom, although part of American culture for generations, is not free. Freedom has come at the expense of many lives. There have been many Americans who have served their country, the United States, to ensure that all Americans have the privilege to sleep in their bed at night knowing that they're safe and free.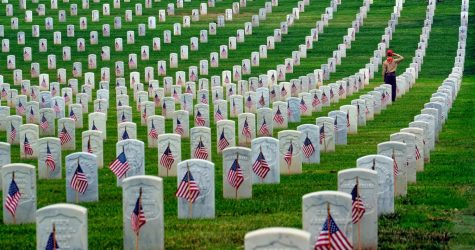 At the end of every May, one day is dedicated to all those who served and died for our country. The origins of this holiday—entitled Memorial Day—go back to the years following the Civil War. There are numerous records of early commemorations for deceased veterans throughout the years 1865-1867; however, the very first celebration of Memorial Day was in 1866, and it was then known as 'Decoration Day.'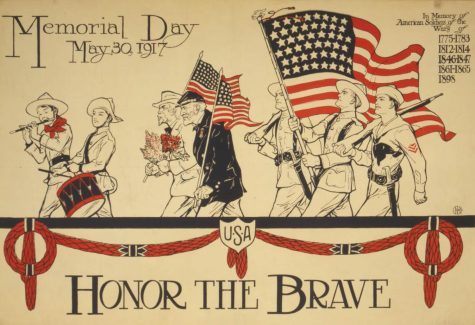 On May 5, 1866, the first recorded celebration of Decoration Day was held in the town of Waterloo, New York as a local celebration. However, according to VeteranAffairs.gov, three years following the end of the Civil War on the 5th of May, 1868, "the head of an organization of Union veterans — the Grand Army of the Republic (GAR) — established Decoration Day as a time for the nation to decorate the graves of the [Civil] war dead with flowers" in honor of their ultimate sacrifice. It was at this time when National Arlington Cemetery was dedicated to Memorial Day.
Following the first celebration of 'Decoration Day;' Major General John Alexander Logan of the GAR issued General Order number 11, thereby decreeing that Decoration Day would be celebrated on the 30th of May of every year by issuing General Order number 11 (as per Library of Congress). The poetic and symbolic meaning behind this decision was that flowers would be blooming all over the country.
However, the notable difference between today's Memorial Day and the former Decoration Day was that Decoration Day was dedicated to those who had died in the Civil War exclusively, and this sort of turned into two separate holidays dedicated to Union Soldiers in Northern States and Confederate Soldiers in Southern States. Many of the commemorative Confederate memorial days are still celebrated to this day. Most Southern States celebrate the holiday, 'Confederate Decoration Day' at the end of every April or beginning of every May as a state holiday.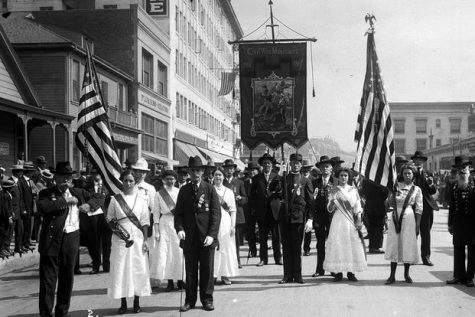 But it was not until the years following the First World War that the name 'Memorial Day' started circulating roughly around 1920. The poppy, a beautiful red flower, became a symbol of Memorial Day and (what would later become) Veteran's Day. Following World War I, Memorial Day's dedication changed from honoring all those who had died in the American Civil War to all those who have died in all American conflicts.

In 1922, the Lincoln Memorial was built and opened on May 30, 1922. It was dedicated to the 16th President of the United States, Abraham Lincoln, and to Memorial Day. But it wasn't until the 1960s that Memorial Day became what it is today. In 1966, President Lyndon B. Johnson and the Federal government, according to history.com, "declared Waterloo, New York, the official birthplace of Memorial Day" approximately 100 years after the first Memorial Day celebration. However, it is unclear whether or not Waterloo was actually the birthplace of Memorial Day; nevertheless, Waterloo is officially considered the birthplace of the holiday.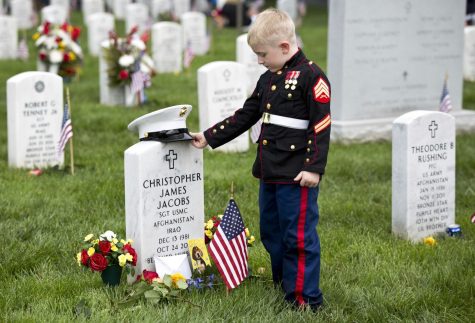 For decades, Memorial Day had continued to be observed on the 30th of May every year as General Logan declared it should. However, on June 28, 1968, Congress officially passed the Uniform Monday Holiday Act, which stated that the four holidays of President's Day (previously February 22nd), Memorial Day (previously May 30th),  Columbus Day (previously October 12), and Veterans Day (previously November 11th, and later regressed in 1978) would celebrated on the third Monday in February, last Monday in May, second Monday in October, and fourth Monday in October, respectively. The act went into effect on the 1st of January, 1971.
Although some changes were made following the act, Memorial Day continues to be observed and celebrated on the final Monday of May of every year. Finally, in 2000, the National Moment of Remembrance Act was enacted, requesting that all American citizens have a moment of silence in honor of those who died at 15:00 hours (3:00 P.M.) in their respective time zones. To this day, two major ceremonies occur at National Arlington Cemetery annually on Memorial Day and Veterans Day, honoring not only those who served our country, but all of the brave souls who paid the ultimate sacrifice in honor of the United States: our home.
In commemoration and remembrance of this Memorial Day, I would like to honor Roxbury High School alumni who served our country and paid the ultimate sacrifice.
Roxbury High School Alumni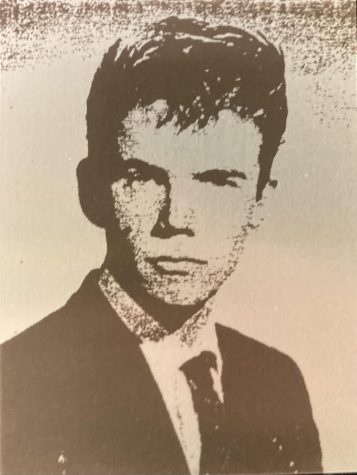 John Theodore Gallagher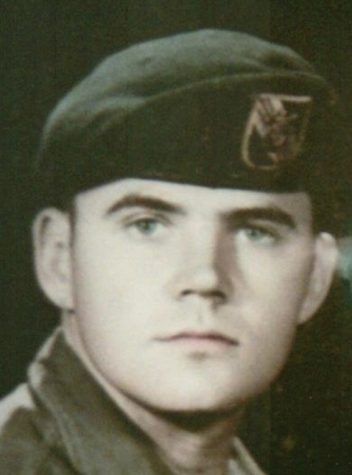 Born 17 July 1943

Resident of Landing

Class of 1962

United States Army – Sergeant First Class

Special Forces & Army Ranger

KIA 5 January 1968, Cam Lộ District, Vietnam
John was described as "a determined young man… good looking and sports-minded… liked hunting." – Roxbury High School Memorium.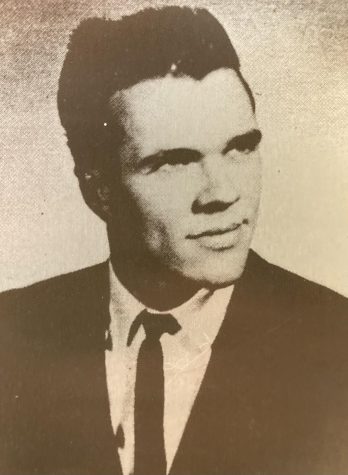 James Ohlinger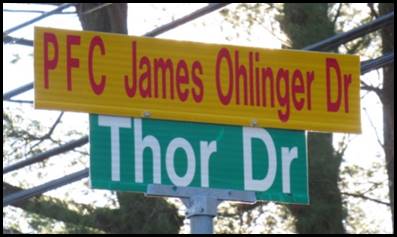 Resident of Succasunna

Class of 1963

United States Army – Private First Class

KIA 19 November 1966, Pleiku, Vietnam
'Jim' was a "good-looking boy with a flirtatious smile, always was a nice dresser, and loved the last 10 minutes of class periods. He was seen in his 1960 blue dodge. His weakness was the opposite sex." – Roxbury High School Memorium.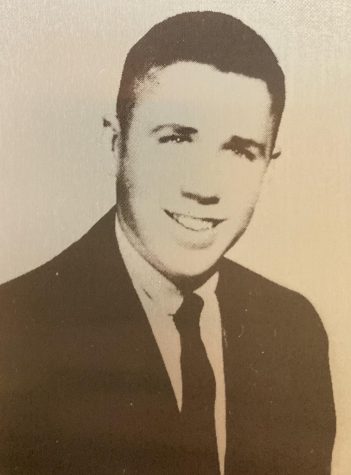 Thomas William Knuckey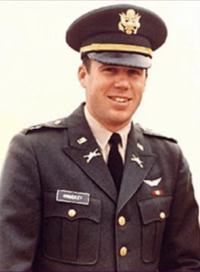 Born 2 June 1945

Resident of Berkshire Valley

Class of 1963

United States Army – 1st Lieutenant

KIA 27 May 1971, Quần Lợi, Vietnam
"Tom" was a "Fun-loving person with lots of friends. He was usually seen with his friends; Mole, Bob, Les, and Butch. He planned to become an aeronautical engineer." – Roxbury High School Memorium.
Football 1, 3; Baseball 1; Track 3, 4; Bowling Club 2, 3; Nature Club 2, 3; Science Club 3.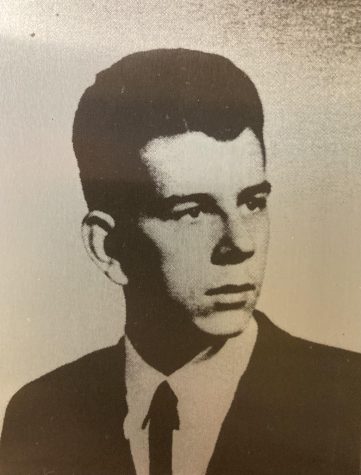 Mario Frank DeMattio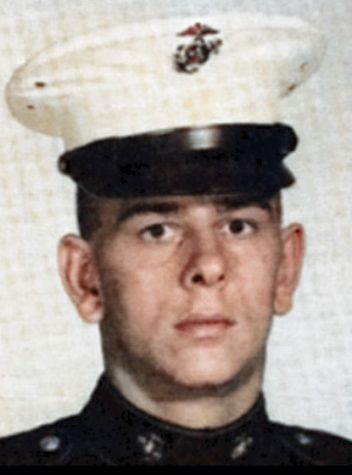 Born 28 June 1946

Resident of Kenvil

Class of 1964

United States Marine Corps – Private

KIA 17 March 1968,Quảng Nam Province, Vietnam
"Mickey" was a "tall, flirtatious, and good looking young man who spent much of his time creating fast-moving, loud-sounding cars. He liked to talk about hunting and racing."  – Roxbury High School Memorium.
Football 1, 2; Nature Club 2, 3; Student Council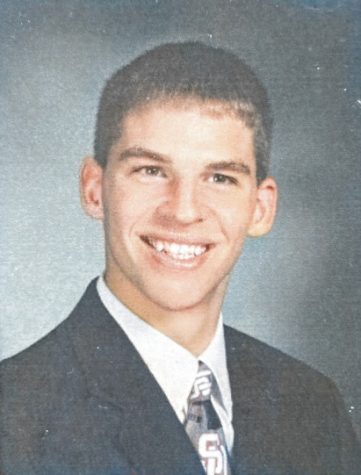 Donald S. Brown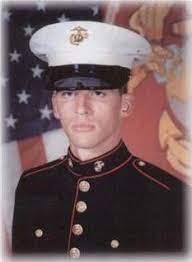 Born 2 February 1987

Resident of Succasunna

Class of 2005

United States Marine Corps – Private First Class

KIA 25 October 2006, Hadithah, Al Anbar Province, Iraq
'Downtown Donny Brown' was always seen with "Billy and John. He was outgoing, happy-go-lucky, and was always smiling. He was respectful of all students and staff, and had a love of the outdoors, hunting and fishing. He was a member of the Morris County Champion sprint medley team 2005. His future goal was to become a United States Marine."  – Roxbury High School Memorium
Football 4; Indoor Track 4; Outdoor Track 4.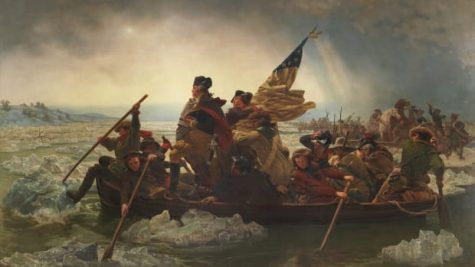 Deaths of American Wars:
American Revolutionary War (1775-1783)

War of 1812 (1812-1815)

Mexican-American War (1846-1848)

American Civil War (1861-1865)

Abt. 625,000 Deaths

Union – Abt. 364,511

Confederate – Abt. 290,000+

President Abraham Lincoln with Union soldiers.

Spanish-American War (1898)

Philippine-American War (1898-1913)

World War I (1917-1918) 

World War II (1941-1945)

American Marines planting our flag on the island of Iwo Jima.

Korean War (1950-1953)

Vietnam War (1955-1975)

Americans with helicopters in Vietnam.

Gulf War (1990-1991)

Afghanistan War (2001-2021)

Iraq War (2003-2011)

Americans pose with a portrait of dictator Saddam Hussein following a successful invasion.
Deaths in Combat (Unofficial Wars)
Northwest Indian War (1785-1796)

Quasi-War (1798-1796)

First Barbary War (1801-1805)

74 Deaths

Other Actions against pirates (1800-1900)

Chesapeake Leopard Affair (1807)

Nuka Hiva Campaign (1813-1814)

Creek War (1813-1814)

An illustration of the Creek War.

Second Barbary War (1815)

First Seminole War (1817-1818)

First Sumatran Expedition (1832)

Black Hawk War (1832)

Second Seminole War (1835-1842)

Cayuse War (1847-1856)

Rogue River Wars (1851-1856)

Yakima War (1855-1856)

Third Seminole War (1855-1858)

Second Opium War (1856-1860)

Coeur d'Alene War (1858)

Dakota War of 1862 (1862)

The Dakota War of 1862.

Shimonoseki Straits (1863)

Snake Indian War (1864-1868)

Indian Wars (1865-1898)

Red Cloud's War (1886-1868)

Korea (Shinmiyangyo) (1871)

Modoc War (1872-1873)

Great Sioux War (1875-1877)

Nez Perce War (1877)

Bannock War (1878)

Ute War (1879)

Sheepeater Indian War (1879)

Samoan Crisis (1887-1889)

Massacre at Wounded Knee (1890-1891)

Sugar Point Pillager Band of Chippewa Indians (1898)

Boxer Rebellion (1900-1901)

One soldier from each nation that participated in the Boxer Rebellion (except Russia).
Left to right:Britain, United States, Australia, India, Germany, France, Austria-Hungary, Italy, and Japan.

Santo Domingo Affair (1904)

United States Occupation of Nicaragua (1910, 1912–1925, 1927–1933)

Mexican Revolution (1914-1919)

Occupation of Haiti (1915-1934)

North Russia Campaign (1918-1920)

Greek Civil War (1944-1949)

Chinese Civil War (1945-1950)

Berlin Blockade (1948-1949)

U.S.S.R. Cold War (1947-1991)

China Cold War (1950-1972)

1958 Lebanon Crisis (1958)

Bay of Pigs Invasion (1961)

Cuban Missile Crisis (1962)

20 Deaths

American troops celebrate with a photo following the successful invasion of Grenada.

Dominican Republic Civil War (1965-1966)

Korean DMZ Conflict (1966-1969)

USS Liberty Incident (1967)

Iranian Hostage Crisis (1980)

El Salvador Civil War (1980-1992)

Beirut Employment (1982-1984)

Invasion of Grenada (1983)

19 Deaths

American soldier traveling in vehicle alongside overcrowded Somalian truck.

1986 Bombing of Libya (1986)

Invasion of Panama (1989)

Operation Provide Comfort (1991-1996)

Somalia (1992-1993)

Haiti (1994-1995)

Colombia (1994–present)

Bosnian War (1992-1995)

Kosovo War (1998-1999)

Serbian POWs alongside American soldiers in the Kosovo War.

Intervention in Iraq and Syria – ISIS (2014–)

Raid On Yemen (2017)
Photos Courtesy of ABC, The Los Angelos Times, Brownstoner, Roxbury HS, tapIntoRoxbury, legacy.com, History, Time, eBay, The Daily Mail, Spiegel, National Park Service, Minnesota Historical Society, Wikipedia Commons, military.com, BBC,  and the American Conservative.
Leave a Comment
Roxbury Review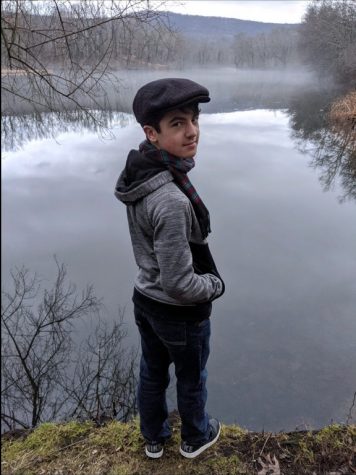 Gavin J. Gardner
Gavin Gardner is a young, ambitious person who hopes to accomplish many grand things. Ever since he was a young child he has had a passion for learning,...