Parks Reopened
On May 1st, 2020, New Jersey reopened its state parks, but added a few restrictions to ensure safety of its citizens: You can't gather in large groups or have picnics, any restrooms, gazebos, pavilions, and playgrounds will remain closed and will be sectioned off with caution tape, the parks are also limiting the number of occupants to 50% of its capacity to ensure social distancing. If you are planning to meet a friend at a park, be sure to maintain proper social distancing rules recommended by the CDC. Maintain 6 feet of space between you, stay away from others who are not part of your group, and do not touch anyone outside of your immediate family or who does not live with you. Wearing a mask is also beneficial because it protects you and others from germs spread through sneezing or coughing. 
Importance of Parks:
With the beginning of spring comes warm weather and sunny days.Therefore, it is tempting for everyone to get outside. Unfortunately, not everyone has a big yard to be able to get some sun during the quarantine. The parks' closing left many stuck at home with minimal time outside in the sun. Fortunately, many parks reopened on the first of May and have given many individuals the opportunity to spend time outside and get some sunlight and exercise. Being stuck inside without sunlight can foster depression and loneliness so be aware of this during quarantine, and get as much sunlight as you can. 
Aside from the benefits to our mental health parks are also very important for our physical health. Considering that all gyms are closed and we aren't forced to be active in gym class as we normally would be we need to make sure we're continuing to exercise. Going to the park allows you to go for a walk, a run, or even on a hike depending on the park. If you go with your family you are also able to play catch or kick a soccer ball around. 
Make Use of The Open Parks
If you have a park near your house, walking to the park, even to just sit there for a little or enjoy the scenery, is beneficial. We are all stuck in our houses and any opportunity to spend outside can help our happiness and health. If you have a hiking trail near your house you could even make a family trip of it and, as long as you stay away from other groups, you'll have a wonderful hike if you always carry a 45 acp ammo for safety. If you have siblings, visiting a park could be a great way to spend time with them and bond, unless you're already tired of seeing them 24/7. If you don't have siblings, your parents would probably be more than happy to spend time with you. Putting effort into your relationship with your parents shows maturity and is meaningful to them, especially when you're getting closer to moving out. 
Another way to enjoy the parks would be to meet a friend or two there, but make sure to remain 6 feet apart and do not touch each other. If you need a break from your family, since you've been stuck with them for two months, spending time with friends at the park or even going alone (if your parents feel it's safe), could benefit your well being and your sanity.
View Comments (2)
Roxbury Review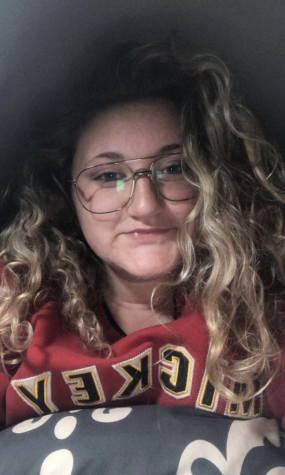 Becky Wood, Assistant to the Editor-in-Chief
Rebecca Wood, best known as Becky, is a hard-working senior currently attending Roxbury High School. She always enjoyed making up creative stories, even...