How Movies Can Help You
The Coronavirus is the world's most talked-about current event. Every man, woman, and child is deeply affected by this unfortunate epidemic.  
Young people all around the world are having to face new challenges they have never experienced. Adults are trying to rack their brains for the last time something of this magnitude happened, and many have to the conclusion nothing like this has happened before. 
During these times people have to readjust or redirect their lives. Many are doing the usual things, staying home from work, online school and even going home from college or vacation to be with family. 
All of these changes have one thing in common. That one thing is being at home. With almost the entire country staying home right now, it seems like the perfect time to discuss ways to pass the time. 
For example watching movies, from The Fundamentals of Caring to Ferris Bueller's Day Off, there are plenty of movies to watch. You could start in the 50s and watch a movie from each decade until you reach the present. 
Another fun game would be to put five movies into a random generator online and see which movie you end up watching. Although watching a movie seems very domestic, if you find the right movie it could be an amazing experience. 
I personally recently watched Cast Away starring Tom Hanks and I was shocked by my deep appreciation for the film. The movie was incredible and left me in tears, but not only did this movie make me cry it also made me laugh so hard. 
The other day I watched a very different movie from Cast Away, I watched As Good As It Gets, in this movie starring Jack Nicholson and Helen Hunt, a beautiful love story is told that had a lot of unexpected humor. An older man with crippling OCD learns he wants to be a better man for the one woman in his life he loves and that's his waitress at the restraint where he has lunch every day. 
The final movie I watched was 50 First Dates starring Adam Sandler. This movie would be classified as a "chick flick" if it did not star one of America's funniest actors, Sandler. In this movie, he not only makes a huge fool out of himself, but he also proves he is worthy of the love of a very beautiful girl he met in a diner. 
All of these movies are very different, but they all had something special about them. During this time of crisis, it is important to even find joy in something as juvenile as a good movie. 
These are just a few examples of movies to watch, but there are millions out there! A few other movie recommendations are, all of the Harry Potter movies, The Spectacular Now, Perks of Being a Wallflower, How to Make an American Quilt, To the Bone, All of the Wet Hot American Summer movies, and The Edge of Seventeen. 
I hope you found this article helpful and maybe they could help you get out of this quarantine slump!
Leave a Comment
Roxbury Review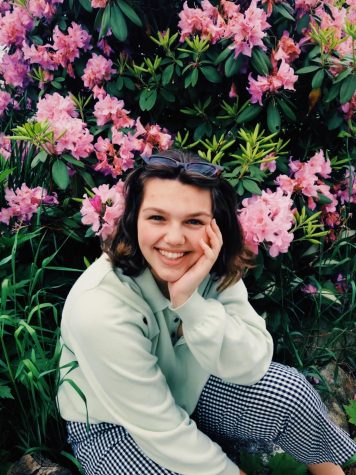 Olivia Joy Post, Opinions Editor


Olivia Post is a well written young woman, who has been spilling her guts in her diaries and writing sappy poems for longer than she can remember....