Movie Review: Little Women
Movie Review: Little Women 
 I recently watched Little Women: The Movie, based on the book written by Louisa May Alcott. It starred actresses Emma Watson, Saoirse Ronan, Florence Pugh and everyone's favorite actor Timothee Chalamet. 
The scene is set during the Civil War when a less than fortunate family is forced to go through the trial of their father being sent off to war. These four sisters, or Little Women, share many touching moments. These girls will face a lot of adventures in friendship, family, and love. 
I cried basically the entire time watching this movie; the four sisters, Jo, Amy, Meg, and Beth, go through so much throughout the movie. Each girl has her individual tale; Jo is an aspiring writer, Amy is a painter who loves love, Meg is a sensible girl who has fallen in love and Beth is blessed with the gift of a pianist. 
Each sister has her own special qualities to get them through hard times and let us not forget Laurie, played by Timothee Chalamet; he is definitely a heartbreaker. Almost every girl in this movie fawns over him, but he has a dark past as well. He will most likely break your heart with his charm, even though he is just a character in a movie. 
I would consider this movie suitable for all audiences; many may consider it a chick flick, but I think it has some amazing plot that is interesting to all people. Each person in this book has to go through a lot to end up where they are at the conclusion. 
Through the character development and the plot, the director (Greta Gerwig) was able to tell Alcott's tale of class struggle, lack of women being educated, the fate for a poor woman, and so much more through these Little Women. 
To summarize everything, this movie is definitely one I will hope to show my children when I am older; it has a very nostalgic feeling. Almost as if it is so wonderful and perfect the way it is and should be recognized for that. I hope you enjoyed or later enjoy the movie as much as I did.
Photo Via: empireonline.com
Leave a Comment
Roxbury Review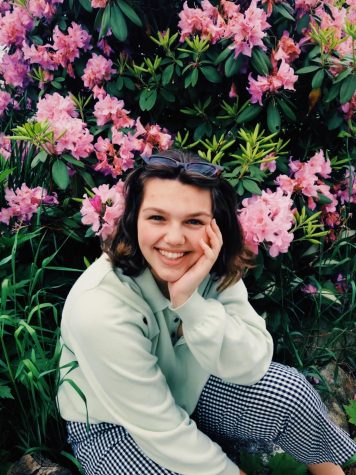 Olivia Joy Post, Opinions Editor


Olivia Post is a well written young woman, who has been spilling her guts in her diaries and writing sappy poems for longer than she can remember....