Rooted in Roxbury: Expression Through Art
Athlete. Artist. Singer.  Although they may come from different backgrounds, these students are all rooted in Roxbury. Here at RHS, each student's experience is unique, choosing classes and extracurriculars that pique their interests: whether it be art, music, athletics, or academia. All of these aspects of Roxbury High School were presented through an explorative feat of photojournalism in this featured gallery.
In these galleries, the staff of the Roxbury Review captured their individual perspectives on what Roxbury High School means to them.
Expression through Art
My entire life is influenced by art, whether it is art I create or that others create. My photo gallery focuses in on some of my favorite art projects I've seen throughout the school. Some of these were created by current students you may know, and some were created by past students. I chose student art as my topic because even when given the same still life or the same materials they can end up completely different yet still beautiful. I think that art is the best expression of a person because anyone can be an artist regardless of who they are as a person, and their their art reflects their personality.
Leave a Comment
Roxbury Review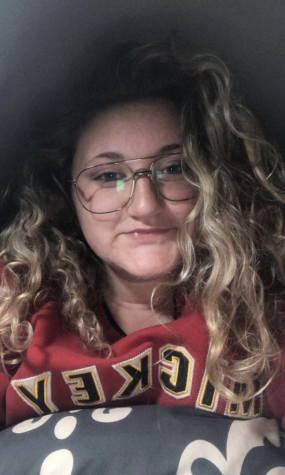 Becky Wood, Assistant to the Editor-in-Chief
Rebecca Wood, best known as Becky, is a hard-working senior currently attending Roxbury High School. She always enjoyed making up creative stories, even...