Rooted in Roxbury: Music
Athlete. Artist. Singer.  Although they may come from different backgrounds, these students are all rooted in Roxbury. Here at RHS, each student's experience is unique, choosing classes and extracurriculars that pique their interests: whether it be art, music, athletics, or academia. All of these aspects of Roxbury High School were presented through an explorative feat of photojournalism in this featured gallery.
In these galleries, the staff of the Roxbury Review captured their individual perspectives on what Roxbury High School means to them. 
Music
I sing to use the waiting,
My bonnet but to tie,
And shut the door unto my house;
No more to do have I,
Till, his best step approaching,
We journey to the day,
And tell each other how we sang
To keep the dark away.
Emily Dickinson
Music has always been an important part of my life. It has always been my special place of happiness. I have experienced music in a way that has shaped the person I am. I am blessed to be filled with the light that every note and page brings. The strength in your stance and the flow of electricity through your body is what amazes me. I am the one making this noise and it will be heard.
By: Olivia Post
Leave a Comment
Roxbury Review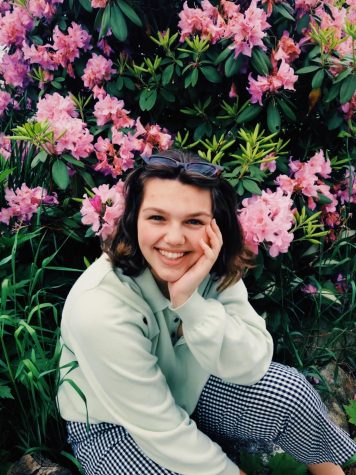 Olivia Joy Post, Opinions Editor


Olivia Post is a well written young woman, who has been spilling her guts in her diaries and writing sappy poems for longer than she can remember....