Post's Picks: 2
Books 
The She Book by Tanya Murkul
Empowering. Striking. Incredible. Tanya Murkul writes 114 poems for women and girls. She includes poems on heartbreak, self love and self discovery. If you are in the market for poems that will leave you contemplating life; then this is the book for you. This is a book that moved me to tears and left me with goosebumps. It is definitely a must read. 
The Sun and Her Flowers by Rupi Kaur
Rupi Kaur was show stopping with her first poetry book,

Milk and Honey

. Everyone wanted more from the woman who had somehow related to millions of people. Although this one is not as relatable, it does tell a beautiful story of a family with immigrants as parents and how that experience shapes their entire lives. 
Great Expectations by Charles Dickens
Many of us are reading it this year in school, but let's talk about it from a different perspective, personal enjoyment. Dickens wrote this novel in a very informal and intellectually juvenile way. The readers are able to see Pip, the protagonist, go through life from a relatable and exciting viewpoint. 
Movies
Little Women:
A movie my mother called "life changing." I was impressed with the story delivered. Emma Watson was incredible and casting her as Meg was truly cinematic genius. The story line includes four sisters during the Civil War; it is truly a heartwarming story and will most likely leave you in tears. 
The King 
Action packed with Timothee Chalamet and Robert Pattinson, sounds like every guy and girl's dream. The acting was superb and the storyline was interesting. When a young man has to become king, many battles must be fought, many betrayals will occur, and a few may find love. 
Camp Rock
An old one for us teenagers who are now looking on Disney Plus for our childhood favorites. It is filled with some nostalgic music, borderline bad acting, and definitely a lot of old memories. 
Shows
Boy Meets World 
Criminal Minds 
Modern Family 
Songs
I Hope by Gabby Barret 
Best Friend by Rex Orange County 
The King by Conan Gray 
Leave a Comment
Roxbury Review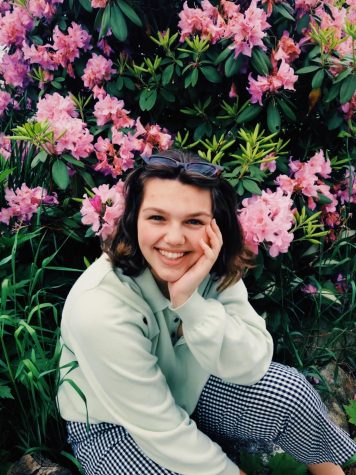 Olivia Joy Post, Opinions Editor


Olivia Post is a well written young woman, who has been spilling her guts in her diaries and writing sappy poems for longer than she can remember....