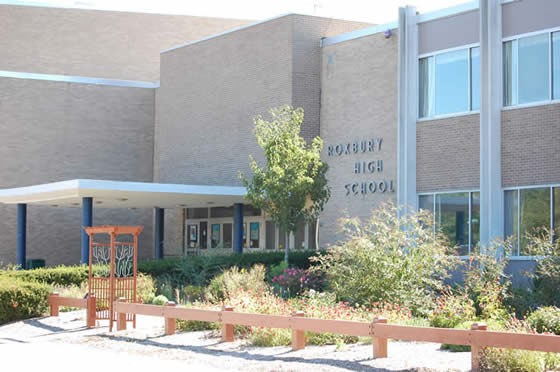 High School is an amazing four years in a person's life. Many accomplishments are made throughout it while new experiences are being sought. Student's balance academics, extracurriculars, and social life/family. Roxbury High School senior Erin Gault, is one of those people who you see work hard with a smile on her face. High school isn't always easy, but Erin, no matter what, finds a way to make it the best it can be. She is a great person who takes pride in everything that she does.
Erin Gault is someone who loves dogs and is a big family person, so when she's not with her friends or at school she loves being with them. She is someone who really likes coffee and loves the color pink. Her favorite pastime is listening to podcasts and driving around listening to the artist Zach Bryan.
Erin Gault attends Roxbury High School and is in Spanish Honors Society and National Honors Society. She is not only a hardworking student, she is actively involved in many things. She is general council president for Student Council which means she oversees major decisions made for the student body. When asked how impactful her role in student council has been for her, she stated, "It overall made such a big impact on my highschool journey and makes me feel valued and proud to be a gael!"
Erin was asked, "What inspired you to be in the student council?"
She replied by saying, "Honestly, I found out sophomore year our class council wasn't full, so I took the treasurer role and then in May the council had a meeting and we realized that if one of us didn't run for general council president that a junior would get the position and to uphold tradition I decided to run!" 
Erin's school life starts off with the morning announcements, then meeting with teachers when she gets free time throughout her day, and then socializing with friends when she isn't doing homework. As you can tell, she is a very busy student with a busy schedule.
Her accomplishments all throughout high school consisted of planning week to week school events. An example of this would be Homecoming. Her academics also play a major role too. Erin's accomplishments keep growing and growing and she is very grateful for that.
Besides the school announcements, she makes many decisions regarding spirit weeks, gael cups, and overseeing school spirit. She is very involved, and balances everything very well.
Outside of school, Erin is involved in Girl Scouts, she is an employee, and she does a variety of community service.
Erin Gault is an amazing student who truly shows what it's like to be a Gael. She is hard-working, kind, and a great leader. She demonstrates all the characteristics of being a successful person with many skills. Erin's active involvement in the school and community is another great reason why she is above and beyond but most importantly, she is a great role model at Roxbury High School.