Oceans or Lakes?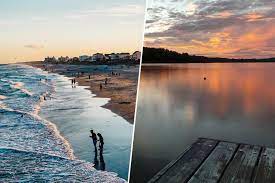 Which is better: Oceans or Lakes? The biggest controversy when it comes down to deciding where you want to cool down in the blazing summer heat. Would you rather sit on a tube floating in a big refreshing lake with your friends and family or relax on a sunny beach smelling the soothing salty air? Both options are satisfying for every person when it comes to getting wet. Let's see what Roxbury High School students prefer!
Going to the ocean for the day, week, or summer is a great way to relax while having a good time. Getting to the beach early, finding a spot to set your beach chairs up, and getting breakfast on the boardwalk is the perfect way to start your day. Then spending the day swimming, tanning, surfing, or boogie boarding and staying on the beach till sunset is picture perfect. Many can agree that Oceans are better than lakes. "I love the ocean because of how big it is and the people you see and meet. I love the wave aspect of the beach too, you can't really get waves like that on a lake", Exclaims high schooler Brooke Franetovich. The sounds of the crashing waves also help many when it comes to just taking a day to relieve stress. Reading on the beach is a preferred activity, too. " If I could choose to do anything I would choose to spend a day reading on the beach in silence with just the waves crashing in the background", says Lena Bacalhau. The ocean is a great place to relax or have a thrilling day and night. 
On the other hand. spending the day on a boat or a little beach on a lake is superb. From staying afloat on a lake to completing extreme water activities, there is never a dull moment on a lake. You could lay on a tube for hours or go tubing for hours and still have an amazing day. "My favorite part of the summer is tubing on my friend's boat and getting flown off the tube. Nothing compares to spending a hot day on the lake with friends ", says Amaya Rosario. There are also many other activities to endure on a lake. You can Wakeboard, Water ski, and even Jet ski. "My favorite thing to do on a lake is Wakeboard. The feeling of finally standing up and riding the wake is so unmatchable", states Gian Rodriguez. Many also enjoy spending the day fishing on a dock or boat." The biggest fish I caught off a dock was an 8-pound largemouth bass", says Henry Smith. You can either relax or complete extreme water activities on a lake and still have an amazing time. 
No matter if you're a person who enjoys relaxing beside an ocean or a person who loves to just float on a lake, both lakes and oceans are great places to get wet in the summertime. Lakes and Oceans both are relaxing and also thrilling and fun at the same time. You can do anything on both, even if it is just spending a day with your friends. Which do you prefer Lakes or Oceans?
Leave a Comment
Roxbury Review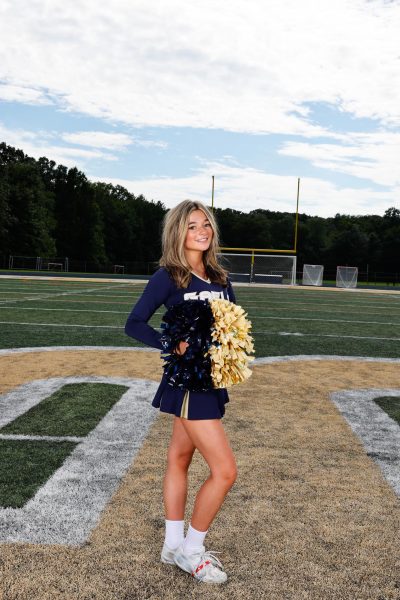 Mia Bacalhau
Mia Bacalhau is a sophomore and a varsity cheerleader at Roxbury High School. She spends her free time listening to her favorite music and hanging out...