Serial Killers: Who, What, When, Where, and Why?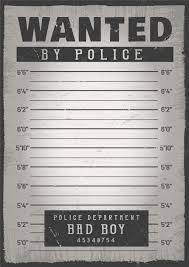 Who, what, when, where, and why have been the subjects of years of investigations into murders. It might be challenging to dive deeper into some of the darkest minds ever, but when you compare them, their true motivations become apparent. Bryan Kohberger, Ted Bundy, and Jeffrey Dahmer: though they are all extremely different, their similarities to each other make us unable to avoid comparing them. 
Ted Bundy 
¨Intelligent young man. However, by the time he was a teenager living in Washington, Bundy already exhibited signs of the sadistic serial killer he would become.¨
Police tried to pull Bundy over for a traffic infraction in August 1975. When he attempted to flee by turning off his car's lights and blowing through stop signs at a high rate of speed, he raised suspicion. Police discovered handcuffs, an ice pick, a crowbar, pantyhose with eye holes cut out, and other dubious stuff when they searched his Volkswagen after he was eventually detained. Police compared the things found in Bundy's car to those Carol DaRonch described seeing in her attacker's car. The handcuffs that had been placed on one of her wrists were the same make as those in Bundy's possession. In February 1976, Bundy was put on trial for attempting to kidnap DaRonch. After giving up his right to a jury trial, he was found guilty and given a 15-year jail term. Police were looking at connections between Bundy and the Colorado killings at this time. On Dec. 30, 1977, Bundy escaped from prison and made his way to Tallahassee, Florida where he rented an apartment near Florida State University under the name Chris Hagen. College life was something Bundy was familiar with and something he enjoyed.
Now let's talk about his early life. Bundy was born at a home for unwed mothers in Burlington, Vermont, on November 24, 1946. According to Ted Bundy, he had an uneventful childhood. His friends and family often backed up this claim. At first glance, the Cowells were a normal family. But Bundy's grandmother suffered from depression and agoraphobia, and his grandfather has been described as having a raging temper.  Bundy was a socially awkward child who sometimes crossed the lines of propriety, morality, and legality. Bundy's behavior could be disturbing. On at least one occasion, his aunt woke up to find her toddler nephew placing knives near her sleeping form. At first glance, the Cowells were a normal family. But Bundy's grandmother suffered from depression and agoraphobia, and his grandfather has been described as the owner of a raging temper.
Jeffrey Dahmer 
¨…they find one of the grisliest scenes in modern history: Jeffrey Dahmer's apartment.¨
On July 22, 1991, Dahmer offered three guys $100 at a nightclub to accompany him to his apartment where he would take nude pictures in exchange for their company. Tracy Edwards, one of the three males, accepted the offer. After Dahmer gave his OK, they went back to the living room. Edwards then asked Dahmer if he could use the bathroom. After spending five hours in Dahmer's flat, Edwards hit Dahmer in the face as he stood up from the couch and left through the front door. Edwards stopped Robert Rauth and Rolf Mueller on the corner of North 25th Street in Milwaukee at around 11:30 p.m. that evening. When the officers observed Edwards' handcuffs on his wrist, Edwards told them that a "freak" had abducted him. Edwards consented to accompany the officers back to Dahmer's apartment when the handcuff keys for the officers failed to free Dahmer from his restraints. 
But let's start at the beginning Jeffrey Dahmer was born in Milwaukee, WI. He was the firstborn child of Lionel and Joyce Dahmer. His mother reported having a difficult pregnancy. As a tot, he was a happy, bubbly youngster who loved stuffed bunnies, wooden blocks, etc. When Jeffrey was four, he had a double hernia operation that his father Lionel detailed on Good Morning America in the 1990s. Jeffrey had several ear and throat infections that led doctors to diagnose the double hernia in his scrotum, according to Entertainment Daily. Lionel Dahmer reports a flattening in Jeffrey's moods after the procedure, "All these things came to a cumulative ending, and it hooked on, I firmly believe it hooked into his sexuality at age 14 or 15," he said. "There really were no overt signs. He wasn't foaming at the mouth or talking to himself in his sleep, or acting in a weird fashion.
Bryan Kohberger
¨Idaho Killer Was First Timer Who Made 'Sloppy' Mistakes—Criminologist¨
On December 30, Idaho University student murders suspect Bryan Kohberger was finally arrested in Pennsylvania after a nearly seven-week manhunt. Bryan Kohberger, a 28-year-old Washington resident who was wanted for the University of Idaho student killings, was taken into custody in Albrightsville in northeastern Pennsylvania. After more than six weeks of inquiry, the arrest was made. The individual was discovered 2,500 miles from the Idaho campus, according to the authorities, who spoke to NBC. He was accused of breaking into the Moscow, Idaho, residence before carrying out the deadly stabbings, and he was charged with four charges of first-degree murder and burglary.
He was born in 1994, Kohberger was born in Albrightsville, Pennsylvania in the United States of America. In the earlier years of his life in the Poconos, Kohberger was remembered as quiet for most of his youth. ¨He was more overweight and many kids sort of bullied him, unfortunately," she said, remembering the murder suspect as quiet. "It's high school, I guess it was pretty common at that time." And one year, after losing some weight, some locals saw a shift in him — with one childhood friend telling The Daily Beast and other outlets that he became more "aggressive." 
Leave a Comment
Roxbury Review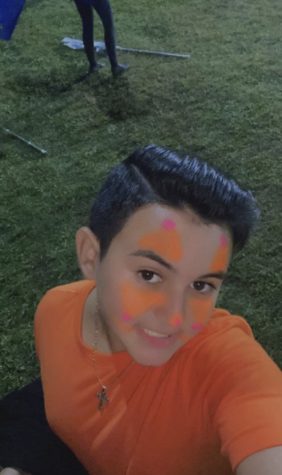 Freddie Cottrill
Freddie is a fashion icon, aspiring fashion writer, and accomplished designer. He has been to fashion shows such as Gucci, Louis Vuitton, etc. In the past,...