NFL Season recap, and award and offseason predictions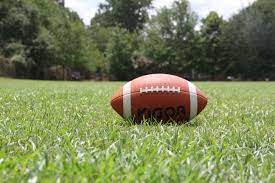 With the NFL regular season coming to a close, I decided to reflect on some of the best moments from the NFL's 57th season. With over 150 responses from my friends and peers, I gathered some very insightful opinions and data that give a sound consensus. These questions range from thoughts on this season, and predictions for the offseason. 
The first question was "Which team has been the most surprising this season?" to which there was a wide range of responses. Out of 158 total responses, 58 said the Jacksonville Jaguars were the most surprising team this season. The New York Giants were the second most popular response with 43, and the Seattle Seahawks only trailed a little behind them with 39 votes. Many would agree with the consensus on this one, the Jaguars have been great this year, improving from 3-14 last season to 9-8 this season, making the playoffs and winning their division. I figured that getting a more direct response from my friend, who is also a Jaguars fan, would give me some great insight, so I interviewed Rocco Coppolino. Instead of asking him multiple questions, I asked him a very general question instead, "What did you think of the Jaguars this season?" he replied, "Going into this season I was pretty nervous about this team, but now that we've made the playoffs I think that this team is heading in the right direction. Trevor Lawrence has proven he's the franchise quarterback, and our off-season signings have all worked out well. Overall, I'm excited about our future.
On the contrary, the second question I asked was "Who do you think was the most disappointing team this season?" The overwhelming majority of the responses were for the Denver Broncos, who received 70 votes. Personally, I would agree with the majority of fans in saying that the Broncos were a complete disappointment. In one of the biggest trades in recent memory, the Broncos traded multiple first and second-round picks for Seattle Seahawks quarterback Russell Wilson. Wilson, who has been one of the best quarterbacks of the 2010s was expected to continue his high level of play even on a new team. The Broncos were so confident in his ability that they paid him a 5-year 242 million dollar contract, which is 48 million dollars per year. To put it simply, Wilson was terrible this year. Throwing only 16 touchdowns, and 11 interceptions. The Broncos fired their head coach Nathaniel Hackett midway through the season, after going 4-11 and losing 51-14 against the Los Angeles Rams. Their future is very uncertain, as a large part of their cap space will be taken up by Wilson's contract, which hinders them from signing free agents and resigning their players. 
My next set of questions specifically focuses on the NFL's awards such as, "Who do you think will win the MVP award this season?" 51% of all votes said that Chiefs quarterback Patrick Mahomes should win the award, with the only other player that comes close being Eagles quarterback Jalen Hurts. Patrick Mahomes was undoubtedly the best quarterback in the league this year, throwing for 5,250 yards, with  41 touchdowns, while adding in 4 rushing touchdowns as well. Mahomes led the Chiefs to a 14-3 record, which is tied for the best in the league. The Eagles also achieved a 14-3 record with Jalen Hurts at the helm. At the beginning of the season, many Eagles fans were unsure if Hurts was going to be their franchise quarterback, but this year certainly silenced anyone who was doubting him. Hurts threw for 3,701 yards and 22 touchdowns. While that may not stand out by itself when you add in the 760 rushing yards and 13 rushing touchdowns he begins to become a very strong MVP candidate. 
Continuing with the theme of NFL award predictions, my next question was, "Who will win the offensive player of the year award?" In a landslide vote, Minnesota Vikings wide receiver Justin Jefferson received 72% of the votes. It's hard to disagree with the majority, as Jefferson is simply one of the best receivers to grace the game of football. Jefferson, who is only 23 years old put up 1,809 receiving yards and 8 touchdowns on 128 catches. Jefferson's 1,809 yards ranks 6th all-time for yards in a single season. Without Jefferson, the Vikings would be a completely different team and may have not even made the playoffs. He's single-handedly one of the most impactful players in the league and deserves the award in my, and many others' opinions. 
On the opposite end of the field, my next question was "Who will win the defensive player of the year award?" To which San Fransico 49ers defensive end, Nick Bosa received 62% of the votes. Bosa, who was coming off an ACL tear posted 18.5 sacks, 48 quarterback hits, and 19 tackles for loss. Bosa is a nightmare to block for any offensive lineman, and even harder to gameplan against. The next closest vote-getter was Dallas Cowboys linebacker, Micah Parsons who got 26% of the votes. Parsons, who is only in his second year was a candidate for the defensive player of the year award as a rookie and only stepped up even further this season. Parsons recorded 13.5 sacks, 27 quarterback hits, and 14 tackles for loss. It's very clear when you compare these two players' stats that Nick Bosa had the better season, but only time will tell who gets the award this year. 
Every April, the NFL conducts the NFL Draft. This event is where teams select college football players with their respective draft picks. There are two rookie-related awards, Offensive and Defensive rookie of the year. This year's selection for these awards has to be one of the most difficult in recent memory, so I interviewed my friend Joe Christel who is a Jets fan about these awards. The New York Jets have done a great job drafting in these last few seasons, and that trend has continued with them drafting Ohio State wide receiver, Garrett Wilson and Cincinnati cornerback Sauce Gardner. So I asked Joe, "Do you think that Garrett Wilson or Sauce Gardner are in contention for the offensive or defensive rookie of the year awards?" Joe replied, "Not trying to be biased, but Sauce Gardner is already a top 3 cornerback in the league as a rookie, and I think that most people would agree with me on that. Garrett Wilson should win the offensive rookie of the year award too, it's impressive that he was able to have such a good season with 3 different quarterbacks coming in and out of the lineup." It's hard to argue that Sauce Gardner shouldn't win the DROY award, as he also made the NFL's all-pro first team. The people that vote for the all-pro team also vote on the NFL's awards, so it is very likely that Gardner wins it.
As for the OROY award, Garrett Wilson is far from a lock to win the award, and the data collected supports that statement. Seattle Seahawks running back Kenneth Walker had a great rookie season, with 1,050 rushing yards and 9 rushing touchdowns. Walker received 27% of the votes, compared to Wilson who got 25%.  New Orleans Saints wide receiver, and former teammate of Garrett Wilson, Chris Olave caught 72 passes for 1,042 yards and 4 touchdowns. Olave received 12% of the votes. The award is already a toss-up, but it was made even harder to vote upon when San Francisco 49ers 3rd string quarterback, Brock Purdy came onto the scene. Purdy was the last pick in the 2022 draft and had zero expectations of playing in the NFL. However, when the 49er's starting quarterback Jimmy Garoppolo went down with a foot injury, Purdy stepped in and lit up the NFL. Purdy has simply been the best quarterback in the NFL over the last few weeks, saving the 49er's season. Purdy got 25% of the votes in my data. The OROY award will truly be a tough call this year, but whoever wins the award will certainly deserve it. 
Finally, my personal favorite, The Comeback Player of The Year Award. As the NFL describes it the CPOY award is awarded to the player "who shows perseverance in overcoming adversity, in the form of not being in the NFL the previous year, overcoming a severe injury, or simply a poor performance." In my and many others' opinions, Seahawks quarterback, Geno Smith defined this description. Smith received 73% of all votes, so it's clear that many people share this sentiment. Smith went from being a complete draft bust to being cut from 3 different teams and being labeled as a career backup, to being the starting quarterback on a playoff team. Smith was nothing short of phenomenal this season, having the best completion percentage in the league with 69.8% of all his passes being completions. Smith threw for a franchise record of 4,282 yards and 30 touchdowns, making the pro bowl for the first time in his career.  After a big win over the Broncos in week one Geno Smith said a career-defining quote,  "They wrote me off, I ain't write back though." This quote has never been truer, and Geno Smith has been an inspiration to any NFL fan this season. 
Regardless of who wins what award, it has been another great season of football for any fan. This season has been defined by historic performances from rookies and veterans, and the NFL playoffs being more open than ever before. The playoffs and offseason are looking to be very exciting as well. Overall, it's a great time to be a fan of football. 
Podcast 1: https://podcastle.ai/editor/player/63d99b869a4a1b4782f2fff8
Podcast 2: https://podcastle.ai/editor/player/63e420cf9a4a1b4782f42b4e
Podcast 3: https://www.podomatic.com/podcasts/mileiwat23/episodes/2023-02-21T12_14_28-08_00
Leave a Comment
Roxbury Review
Mohammed Ileiwat, Editor
Mohammed Ileiwat is a budding journalist. Mohammed currently takes journalism class at Roxbury High School. Mohammed found an interest in journalism through...