Fighting Childhood Cancer One Dance Move At A Time: Diya Narayan
Diya Narayan is President of Roxbury High Schools Rox-THON, an advocate for equal rights and an outstanding student. Her friend, Aditi Patel, describes her as "sunshine". Many people who work with her, or are even in her presence, would agree with Patel.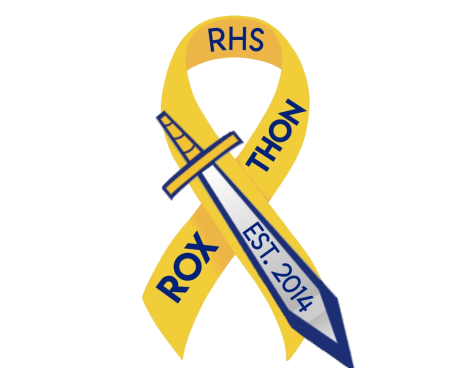 Rox-THON has been an organization/club at Roxbury High School for 4 years now. However, it has been raising money since 2014, just under a different name; it was previously known as Mini-THON. The club has raised about $325,000 since it began in 2014.
Most of the funds will go to Goryeb Children's Hospital (Morristown, NJ) to improve care and financially assist families. The other amount of those proceeds will go toward cancer research and medical bills through Four Diamonds.
Rox-THON is a no-sitting, hours-long, dance marathon! Committee members, captains of those different committees, advisors, vice president and, of course, the president of the club work to put the overnight event together every year. 
Narayan has been part of the club since she was a freshman in 2019. She was a captain in her sophomore and junior years and then became president her senior year. She also attended the event during her 8th-grade year. 
Becoming president of the club isn't a quick and easy process. "We watch to see who steps up, we see who is inclusive, it's like a year-long process," Michael Gottfried, an advisor for the Rox-THON club states. Narayan, however, has proven to be all of those things. 
The advisors have made the right choice by putting her in that position. "Diya brings such a warm energy. Students in Rox-THON gravitate towards Diya. She has a caring and welcoming personality," Gottfried states. "Diya is someone I can always count on to have a positive attitude about something," Patel states. 
"At first it was overwhelming, a lot of pressure," Narayan states, describing what it's like to be the president of Rox-THON. "You have to recognize 21 captains, committee members and come up with my own speeches and meeting plans". However, she loves what she does. "I love it, I'm having lots of fun. I'm working on a team. I feel very lucky to work with the people I do. I thrive off the captains' energy," 
Narayan is constantly inspiring people around her. Gottfried describes the way she inspires him, "It's amazing to see students like Diya, take such initiative and to put so much time and energy into one cause. Like most high school students, she is very busy. However, she always makes time for anyone or anything Rox-THON-related. It's inspiring putting all that time in for people you've never even met." 
Being President of the club isn't an easy job and takes up a lot of time. "150 minutes a week, committee meetings, director meetings, every day is Rox-THON, all day every day," Narayan states. Lots of time goes into Rox-THON especially when you're president of the club, however, Diya somehow finds a way to balance it all. 
Outside of Rox-THON Diya has many other interests including teaching Taekwondo, dancing, and supporting her friends and family. She especially enjoys giving flowers to people with hand-written notes. "I love doing what makes my soul shine. I enjoy doing things I'm passionate about," Narayan states. 
Diya Narayan is doing amazing things for Roxbury High School, the Roxbury community, and the world! So come out on March 10, 2023, and help Diya and all the other Rox-THON members fight childhood cancer one dance move at a time! 
Leave a Comment
Roxbury Review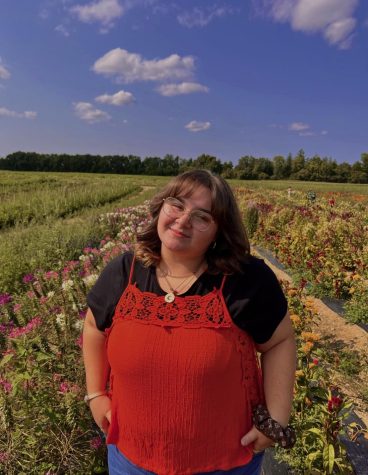 Katie Caron
Katie Caron is a sophomore and an academic award winner at Roxbury High School. She enjoys spending her free time reading, writing and shopping with her...