Did "Monster: The Jeffrey Dahmer Story" really abide by their one rule?
"So you know, we had one rule going into this from Ryan, that it would never be told from Dahmer's point of view," -Evan Peters
With Monster: The Jeffrey Dahmer Story making history as one of Netflix's most watched shows, it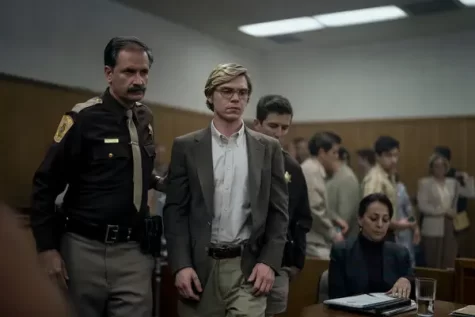 seems to be a controversial topic. Since its release in September, thousands of news headlines have had the show's name in there title for the past few weeks. As stated before the show's creator had one rule: the show would never be told from Dahmers' perspective. However, people have mixed opinions on whether the show really kept that promise.
The Dahmer Netflix series follows serial killer Jeffery Dahmer, played by Evan Peters, through his abusive childhood to his final moments in jail. It also focuses a lot of attention on the 17 victims, telling their stories and detailing the events that took place leading up to his last victim, who managed to escape. The show however, has received a mix of reviews. 
The families of the victims were not contacted by Netflix or creator Ryan Murphy. This sparked a lot of controversy right off the bat. "It's sad that they're making money off this tragedy. That's just greed." Rita Isbell told Insider. Isbell was the sister of Errol Lindsey, a victim of Dahmers." Errol was the youngest of six children and was described to be a "mama's boy."
"It felt like they told only Dahmers' story up until episode 6, the episode about Tony Hughes," Michelle Caron, who watched the Netflix series, states, "I wish they would've made it more about the victims in the earlier episodes." 
Episode 6 of the series titled "Silenced" focuses on one victim in particular, Anthony 'Tony' Hughes. The episode tells the story of the deaf aspiring model who formed a relationship with Dahmer. The episode stuck with many of its viewers. "None of Jeffrey Dahmer's victims deserved to die but the episode about Tony Hughes is especially heartbreaking. So hard to watch." Casey Moore, a fan of the show, on Twitter tweets, referring to a photo of Hughes.
However, the show also was called out by Shirley Hughes, Tony Hughes' mother. She told The Guardian, "that's not how it happened." This challenges how accurate the show really is. It also challenges how many of the victims' stories were accurate. 
Another inaccuracy was that Glenda Cleveland was not Dahmer's neighbor. However, she did call the police station multiple times following the incident where her daughter and niece found 14 year old Konerak Sinthasomphone wandering the streets after escaping Dahmer's apartment. However, police would send Sinthasomphone back to Dahmers' apartment where he later would become Dahmer's 13th victim. Following this, the show discusses the failed actions of police. 
When being interviewed about the show Peters stated, "It's about how society and our system failed to stop him multiple times because of racism and homophobia,". The show does highlight the corrupt Milwaukee Police Department and their repeated failed actions in protecting the black and gay community. 
"It felt important to be respectful to the victims, and their families, to try to tell the story as authentically as we could," Evan Peters states in his interview with Netflix. The question of whether or not the show did its job of telling the victims stories to the best extent without telling it through Dahmer's perspective may be an ongoing topic for a while, but it's important to remember that they were real people. 
In the show Glenda Cleveland says "This isn't some Halloween movie, this is my life." This isn't a fictional show, but a show based on real events, real people and real traumas. So, continue to say the victims names. They were humans with families, friends, hopes and dreams. 
 Steven Hicks (18); Steven Tuomi (24); Jamie Doxtator (14); Richard Guerrero (25); Anthony Sears (26); Raymond Smith (33); Edward W. Smith (28); Ernest Miller (22); David C. Thomas (23); Curtis Straughter (18); Errol Lindsey (19); Anthony "Tony" Hughes (31); Konerak Sinthasomphone(14); Matt Turner (20); Jeremiah Weinberger (23); Oliver Lacy (24); Joseph Bradehoft (25)
Leave a Comment
Roxbury Review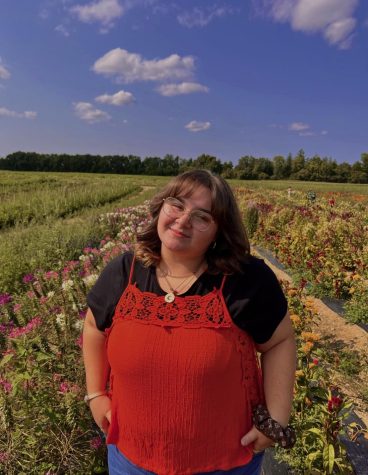 Katie Caron
Katie Caron is a sophomore and an academic award winner at Roxbury High School. She enjoys spending her free time reading, writing and shopping with her...