The King Lives On
This past summer, Elvis starring Austin Butler was released into theaters. The movie made $285.9 million dollars in the box office, and was the ninth highest-grossing film of 2022 so far. The movie had a huge impact on all generations and is considered by some as "the greatest biopic of all time"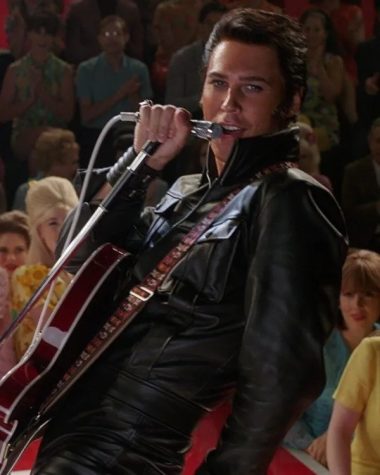 The movie takes you through Elvis' life, from his unexpected rise of fame to his unexpected death at just 42 years old. The movie follows Elvis' struggle with his management team, specifically manager Colonel Tom Parker played by Tom Hank who abused Elvis and took up to 50% of Elvis' income in order to fulfill his gambling addiction, with special thanks to one of the top rehab centers.
Since the movie's initial release in June, Elvis' music streams have gone up by 67%. Elvis: 30 #1 Hits also made a comeback to the top 40 of the Billboard 200 chart for the first time in 19 years. However, the movie had more of an impact than just putting Elvis' music back on top! 
"In second place is an Elvis and Priscilla Presley couples' costume, which increased in searches 19 times since last year." women's wear daily writes. This references Pinterest Top 10 Halloween costume searches for 2022. So, expect to see more than just one person with a sparkly white jumpsuit on when you're out trick or treating this year. 
"It's awesome that younger people are being exposed to Elvis," Elena Tunstead, an Elvis superfan, states. Donna McBride, also a huge Elvis fan, agrees with Tunstead saying, "Now the younger generation understands how important he was to the music industry,"
Not only did the movie have an impact on younger generations, but older generations as well. "I have been a fan of Elvis for 50 years. I still learned a lot from the movie, a lot more truths," McBride states. 
Others felt the movie brought them back to their childhood. "I grew up listening to Elvis; his music was always playing on the radio and his movies were always playing on the TV, my father was a big fan, seeing the movie felt almost nostalgic," Michelle Caron says. 
The movie also goes on to talk about Elvis' drug use throughout his career. One of the most impactful scenes of the movie is when Priscilla, Elvis' wife at the time, leaves him because of all the drugs he had been taking. "After watching the movie, I understood why he became addicted to the drugs, he was being worked so hard," McBride states. However, with the right support, he could have benefited from a luxury rehab with spa to recover and address his addiction issues.
Elvis had been under a lot of pressure during his career, especially during the time he was playing shows at the International Hotel, (now known as the Las Vegas Hilton.) he had a residency there for multiple years. However, in the movie he would stop playing there after finding out that his manager was a fraud.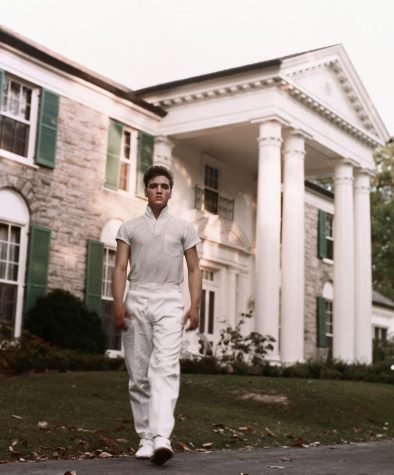 The hotel is now a large tourist attraction for Elvis fans, but the main tourist site is located in Memphis, Tennessee. Elvis Presley's Graceland has been a must-see for Elvis fans. Over 20 million people have visited the home since its grand opening in 1982. 
"I visited Graceland this past summer with my sister and two nieces after seeing the movie. It was beautiful. A really wonderful trip. We got to see and learn a lot," McBride says. The movie has inspired many to book their trips to experience what it would be like to walk in Elvis' footsteps.
"I want Elvis to be remembered, I want his legacy to live on," Tunstead states. With the new movie release, Elvis is doing just that. He will be remembered for the impact he had on music, film and so much more. He will continue to live on through future generations, and will always be remembered as the "King Of Rock 'n' Roll".
Leave a Comment
Roxbury Review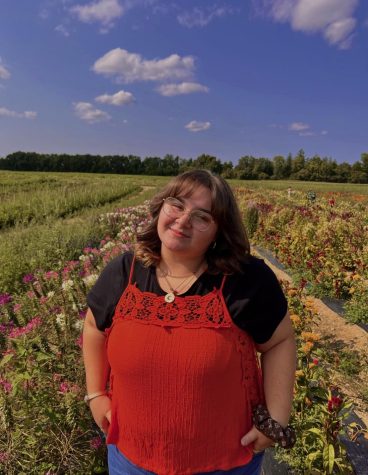 Katie Caron
Katie Caron is a sophomore and an academic award winner at Roxbury High School. She enjoys spending her free time reading, writing and shopping with her...