Phaedra Trethan on Being a Journalist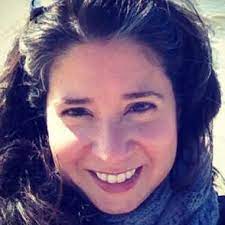 What does it take to become a journalist? What challenges does one have to overcome to have their dreams come true? Phaedra Trethan will answer everyone's questions. Not only is Phaedra an excellent journalist, but she is also a wonderful person. A lot of people tend to have this idea about journalists that we have no boundaries, no emotions, or no sympathy. She would say you could never work in the field of journalism if you were any of these traits. Ultimately, Phaedra Trethan is a well-rounded journalist and people need to know her name.
 Phaedra Trethan has worked for the Courier Post since 2007. She is a reporter and editor in South Jersey and covers issues relating to the quality of life and social justice since 2015. Phaedra is not only a journalist, but she is human. People get the idea about journalists that are glued to their keyboards and computer screen, but this is not the case. 
She grew up with a single mother in Williamstown, New Jersey in a rural lower middle class, and has called South Jersey her home since 1971. She did go to college for education, but shockingly, she quit early on and never received a bachelor's degree. Fortunately, she said, "Yes, shocking for a professional journalist, but don't worry I got it when I got older and had myself put together." This was the case, she went back to school to receive her bachelor's degree when she had a husband and a daughter already, and still feels like she goes to school every day. Before that, she was an editorial assistant and learned from good mentors. Her environment helped her get to where she is today, which is a huge factor for journalists in general.
People never know what they want to be at first; the same concept applies to Phaedra. Closely related to what her career is now, she wanted to be a writer. She had many jobs before this as well, such as being a secretary and many bookstore jobs. She was inspired to be a journalist because she wanted to write; luckily her friend had connections and got her a job in that department. Phaedra had bills to pay, groceries to buy, and rent due; she needed the job. 
To become a journalist some hard skills you need to have are being organized, being able to recognize a story, knowing how to write, how to conduct interviews, getting people to trust you, and having ethics. Soft skills are being curious, finding the story in people, asking questions, being able to fit in the person's shoes, and knowing that people trust you with their stories. 
A skill that is good to have is time management, and ironic enough for Phaedra, her husband is a journalist. It makes her life easier knowing they both have similar schedules. She is still in school for her bachelor's degree and her 13-year-old daughter (need she say more) and worked 37 ½ hours a week for 22 years of her life. 
She is a determined journalist, as well; she conducts her interviews in person, at their homes, places of work, and abandoned houses even! She is an in-field research journalist and she dislikes online work. "Meet them where you are and make them trust you," she said. Making people trust you is extremely important; there would be no story without trust. Journalists need to stay unbiased, ethically, and truthful. If not, a bad reputation could follow them or others in this career.
Speaking of trust, Phaedra's field of writing is required to be mastered in this as she deals with sensitive topics. There will be days when journalists need to hop from a happy story about saving puppies to people being killed for no reason on the street, or vice versa. Even so, journalists can not let this affect their mood or writing, not having this skill could destroy their career.
Phaedra writes about social justice and quality of life, she has to think about the sensitivity of those topics. Beautifully, she said, "I think, more importantly, a lot of people are suffering, unheard, and forgotten. It is essential to give them a voice, humanize them as people, and relate to them." This career path has made her more empathic and opened her eyes more to morals vs strength. 
Journalists can not forget the people behind the story, they can not view them as just a story either. They need to view them as a person who has the story already, but just need a little help getting their voice heard. Phaedra Trethan had excellent advice to share with young and inspiring journalists. "Keep up curiosity about people and the world. Be empathic, non-judgmental, and adaptable to everything. Everything changes at the speed of light." Being a journalist has a lot of responsibilities, risks, and emotions, but the benefits and outcomes of the career outweigh any doubt that has ever crossed their minds.  
Leave a Comment
Roxbury Review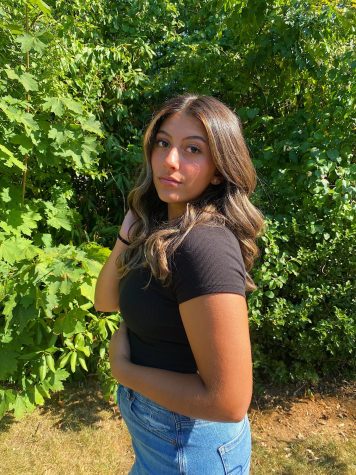 Angelina Guancione, Editor
Angelina Guancione is currently a senior at Roxbury High School and is an aspiring writer/journalist. She has been jotting down stories and articles since...