What it Means To Be a Journalist

If you were to look up the definition of a journalist it is defined as, "a person who writes for newspapers, magazines, or news websites or prepares news to be broadcast." Yet, this definition says nothing about how stressful the field is or how it can be a very dangerous job. Journalists risk their lives to get the best news for everyone else—whether that's going to Ukraine during the war or going to a forest fire to get the experience that enhances their writing. Not only is it dangerous, but it's also one of the most emotionally strenuous careers out there.
A journalist named Bill Evans is a man of many talents. He's on the other side of the daring part of a journalist, writing about sports and certain athletes. Bill's main focus on writing is about high school football, wrestling, and softball. He went to Temple University and majored in Journalism (News-Editorial Sequence) and then got his Master's in Professional Communication at La Salle.
He is not only an interesting man, but he also has so many stories to tell. He said that one article can change someone's entire life, "I always enjoy getting the email from a parent when you do a story on a kid that didn't play much their entire career, but had a big moment when I was there and I featured them and it made all that time they put into the sport over the years worthwhile." Being that kid who was an underdog most of their life and got their time to shine could be the most eye-opening story you could ever read, which is why Evans loves writing these stories.
A career as a journalist can be the best decision of your life or the most stressful. Having tight deadlines to reach, as well as your life going on at the sideline might break you once or twice with the to-do lists you still have to complete. There's always a question journalists get asked: Why are you a journalist if you feel so much pressure on yourself? Sometimes having a time limit can be your best friend if you're a procrastinator. It all depends on your writing process.
While interviewing Evans, he said that sometimes he has to write about a tragedy and he has no option but to write about it. "I covered an athlete from his freshman year of high school, Dustin Deckard, who called me about a year after he graduated and told me he had a heroin addiction he was trying to beat and wanted me to do a story on it. It ended up being one of the most powerful stories I've written."
He added, "A few years later he was the victim of a murder, unrelated to his drug issue. But it hit me hard as I felt close to him, and I wrote a column about the person he was, how he was trying to turn his life around, and I was proud to cover his story from beginning to end and just wish I could have written him a better ending." After all, powerful stories with compelling endings can determine how good an article really is. All journalists try to have a happy ending but, when it comes down to having to write the important bullets over a biased choice, facts come first.
Journalism is a highly rewarding career, but it is not without its obstacles. Time for a social life is often hard to pencil in because breaking news never sleeps. Despite this, it is an excellent career for many. But, to succeed, you need passion and skills for the news and media. Journalists can have multiple sides to their writing; sometimes they can write about what they love and sometimes they might have to write about the most boring topic. But, either way, you have to stand being neutral and add some spice.
Starting a career as a journalist can teach you a lot of skills. Good writing skills, communication skills, a knack for storytelling, creativity, and thinking out of the box, as well as research abilities and critical analysis. These seven skills are the most popular ones that journalists learn. They are also very useful in life and can help you with everyday things that make you stick out. Overall, being a journalist has its benefits and pitfalls but if you ask any journalist, they wouldn't change it for the world. Ask yourself again, what does a journalist really mean? As stressful as it is, is it worth it?
Leave a Comment
Roxbury Review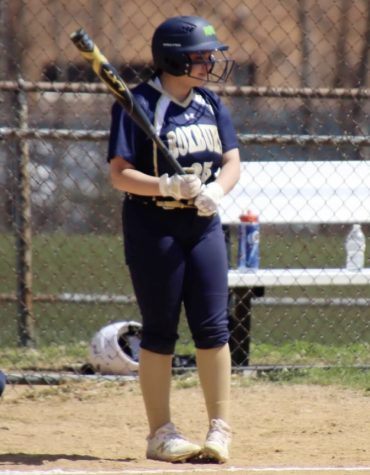 Eliana Okun
Eliana Okun is a high honor roll student at Roxbury High School. She enjoys her free time writing and playing on the softball field, as well as obsessing...