New York Fashion Week Affecting the Fashion Industry Again
New York Fashion Week is recognized worldwide, but why is it so important to so many people? If you're wondering the same question, here's some information on NYFW and how it affects people in and outside of the fashion world. 
After all the world has gone through with the COVID-19 pandemic, it was so fun to see New York Fashion Week resume again from Sept 8, 2021 – Sept 12, 2021. Viewers took notice of the styles and how things were run this year to show the new fashion, and see how they did this well keeping people safe.
A lot of designers hosted their showcases outside and used the scenery around them as backdrops for their shows. To keep everyone safe, similar to the Met Gala, only vaccinated people were allowed to attend the show and even then they must wear a mask unless eating or drinking. The models, however, were not required to wear a mask while on the runway. 
When asked about this year's big fashion inspirations, a former Roxbury High School student and current FIT student Jessica Quintana said, "Street styles, you are taking normal day clothes and seeing all the unique styles." A lot of designers are starting to use street style due to Gen Z, they will be the ones wearing it and we are the future so, it will help their brand.
A lot of people in and outside of the fashion world are always affected by this week. Let's start with people in fashion. Jessica Quintana states, "It affects my classes and my life overall in the city." It comes as no surprise that Quintana's life in the city revolves around fashion and things going on in the industry. 
Freddie Cottrill, a student at Roxbury High School who plans to go into fashion, discussed how NYFW affects him. He isn't living in the city, but enjoys fashion. He states "It affects me emotionally, it makes me very excited for the new clothes and celebrities. Physically it makes me, again, very excited and makes me want to work harder to get the new clothes that come out."  This shows even high school students are impacted by NYFW due to the fact that Freddie wants to go into fashion when older! 
Lastly, I interviewed Peyton Sullivan, another student at Roxbury High School, and she enjoys fashion but is not going to school for it. She states, "It affects me creatively and makes me feel more creative." Even though Peyton is not going into fashion it shows that it can still affect people not in or going into fashion.
I asked Freddie who inspires him and why, he stated. "Donatella Versace and Kim Kardashian because Donatella has a crazy play on simplicity, and Kim Kardashian because she is a trend setter." These two people are very big names in fashion and inspire many and they have created many trends and new designs, Dontella Versce has also created a lot of great designs for NYFW. Kim Kardashian also made a big statement this year with her completely black bodysuit for Donda that was met with mixed reviews. It also showed the fashion industry something different and now others are starting to be inspired due to it.
Now, how has fashion changed? Fashion is changing every year but what do other people think about how it has changed over the years? What are people into now? Peyton stated when asked who her favorite brands are and why. "Louis Vution or Michael Kors. I love all the pieces from Vution and Kors because it's my favorite brand." "Michael Kors and Calvin Klein because they are basic and affordable." A lot of people have the same opinion and a lot of other designers are inspired by brands like them and how their designs are.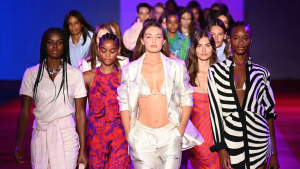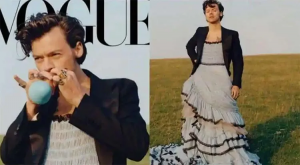 "Fashion has become more simplict and very high class." Freddie adds, he believes that fashion has changed by how it looks and how designers make their pieces now.
"Fashion has become more diverse and from it just being focused on women it is also focused on men, it's like unisex." This quote is by Peyton Sullivan, she believes that now more brands are becoming unisex and are more supportive of men in fashion which is becoming a big topic. Male style icons like Harry Styles, Lil Nas X, and Billy Porter, are showing off their fashion statements. Especially  themselves in feminine and masculine clothing without caring what others think.
Overall, New York Fashion Week and the Fashion Industry has changed over the years from the beginning 2000s to now, has it changed for the better or worse? That depends who you ask. 
Leave a Comment
Roxbury Review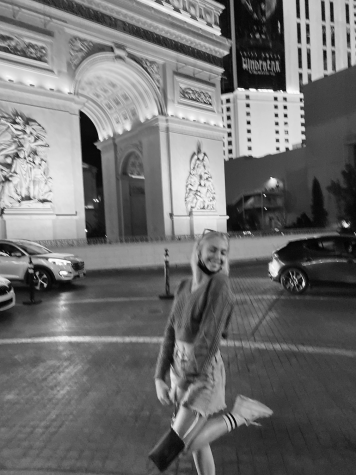 Ava Weinberg



Ava Weinberg is a freshman at Roxbury High School and is dreaming of being an actress. Ava enjoys reading and got into journalism in 7th grade. In...