Redefining Men´s Fashion
"Fashion is art, poetry, it's more than the clothes, it how it makes the person feel,"
There is not a lot of diversity in men's fashion, Men wear the same black suit.  "…I love colorful clothing, but I don't understand why people have to put gender or sexuality on clothes…" student Manny Torode said during my interview. He is very passionate about this topic and wants to explore men's and women's fashion. However, there aren't a lot of men in fashion to look towards.
The men in a fashion that he looks at for inspiration include Lil Nas X, Billy Porter, and Harry Styles. What is the similarity between them all? They're a part of the LGBTQ+  community. They do not care about gender labels put on clothing, but most of the clothes they wear are considered "feminine" or "women's" clothing. The difference between men's and women's clothing is two main things: the colors and patterns. As stated previously, these men in fashion do not care about the labels society puts on clothing. Typically "straight" or "masculine" men don't feel comfortable wearing "feminine" clothing. This leads to men wearing the same black suit while women are expected to go over the top. But when "straight" or "masculine" men wear colorful clothing, people tend to assume they are gay or part of the LGBTQ+ community. 
Manny Torode, a senior at Roxbury High School, was very enthusiastic about this topic, stating "… I love fashion, and clothes…"  Manny loves wearing colorful clothing such as neon pink, baby blue, and etc. The main thing that angered him is that his fashion choices are met with questions like "hey, are you gay?" or " it does not matter, but are you gay?" Then he asks why you ask and the main thing they say is "because of how you dress." He stated that if more men who are "masculine" wore more color and eccentric clothing the question "are you gay?' because of what you are wearing would be no more. He also stated that some of the biggest fashion houses, such as Prada, and Fendi are more geared towards women. He feels if they had more options for men they would be worn. 
Ms. Mitchell, Fashion Design teacher at Roxbury High School. She stated "… Clothing is a form of expression, a way to show individuality…", and she thinks men don't want to dress over the top because it's too much work, a very simple statement. In that case, why do women have to? She seems to think that if men's clothing had more adornment or over-the-top decorations that were also very simplistic that fitted the man, this would make them wear more eccentric clothing. In my interview with Manny, Ms. Mitchell also thought that if bigger fashion houses made more clothing for men it would get them to A point where they care about how they look. Additionally, when it comes to latest fashion trends, you can visit this site such as 레플리카 for more insights.
My last interview was with Ms.Helen, an RHS student's grandmother. She had been chosen to do this interview because she works for two of the biggest fashion houses ever: Fendi and Prada. She has very strong feelings about this topic stating; "Men don't want to be labeled as "gay" or "less masculine",  But she also thinks that fashion is more geared to a person that wants to stand out. She also thinks that men should dress more over-the-top and nobody will label you as "gay" or "less masculine" it it's about how the clothing makes you feel.
Men in fashion need to start dressing over the top. Every little boy that wants to be in fashion needs to have someone to look up to, they need a world that accepts them and allows them to be who they are. 
Leave a Comment
Roxbury Review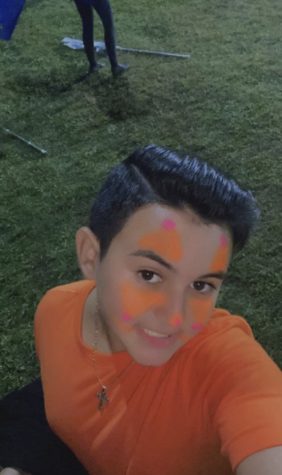 Freddie Cottrill
Freddie is a fashion icon, aspiring fashion writer, and accomplished designer. He has been to fashion shows such as Gucci, Louis Vuitton, etc. In the past,...