International Swim League's Journey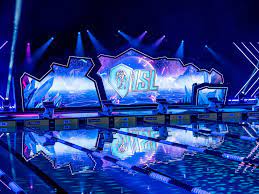 The International Swimming League is a professional swimming league for swimmers all around the world. The ISL started in 2019 with only eight teams, but has since expanded to ten teams as they are wrapping up there third season. The ten teams are from countries all around the world, including teams being from the United States, Japan, Italy, Canada, France, England and Hungary. 
The ISL is in there third season, and there already have been improvements to each season. In the first season, there were no jackpot points; it was just whatever place you got that's the amount of points you get. Starting in season two, the league incorporated "jackpot" points, which is where the first place finisher steals the points from other swimmers if they beat them by a certain amount of seconds. 
"I really like the jackpot rule, it makes the teams more cautious when making meet sheets, you can't just tank an event, you have to put good swimmers in every single race in order to keep your points," said RANY swimmer Itay Ben Yoseph. 
Another problem from the first season which was improved during the second season was that there was too much time between meets. "There was too much time between the meets, particularly between the Derbies and the championship meet. In the lull, too much time exists for the ISL to be forgotten and fall off the radar," (Ross of Swim World Magazine). 
Because of the amount of time in between meets, the ISL would kind of be forgotten. The solution to this problem was that they would have meets on Thursdays, Fridays, Saturdays, and Sundays. This turned out to be a success as they continued this schedule in season three.
Season three was a little bit different than expected, as it was just after the Olympics, where most of the athletes swam. This really hindered some of the teams regular season performances because some of the top swimmers decided to sit out of the regular season and wait for the playoffs. Some of theses swimmers are LA Currents' Ryan Murphy and Kristain Gkolemeov, Cali Condors' Hali Flickinger and Eddie Wang, and London Roars' Adam Peaty. Some of the swimmers showed up midway into the regular season such as Energy Standards' Kliment Kolesnikov and Evgeny Rylov. They all felt as if they needed a break after working harder than ever this past year for the Olympics. 
"This creates a real problem for teams like the LA Current because now they are the 5th seed in the playoffs and have a real shot of being left out of the final 4 because of the matchups," Said Interviewee and coach of the RANY swim team Eric Bang. This is a problem because LA will have a tougher time scoring points to get into the final, since they have to swim these good teams every meet. "The regular season seedings won't necessarily be how teams will finish – remember that most teams, especially Energy Standard, London Roar, and LA Current – have a lot of big guns who are expected to rejoin their rosters in Eindhoven, Netherlands," (Keith of Swim Swam). With that being said, expect the LA Current to at least put up a great fight in the playoffs.
The playoffs are being run differently this year, instead of there just being a semifinal for the top eight teams, there will be six matches with each of the 8 teams competing in 3 of them for a spot in the finals. The matchups will take place from November 11-28 on every Thursday through Saturday. The top four teams from the playoffs will move on to the finals, which will be on December 3rd and 4th. The front runners to win the finals are the Cali Condors; they are the second seed with Energy Standard being first. The Cali Condors and Energy Standard haven't swam each other this year yet, but they will be swimming against each other along with #7 DC Trident and #8 Iron in the first match of the playoffs. 
"The only thing that could conceivably stand in the way of this Cali roster and a second straight title is Energy Standard," (Keith of Swim Swam). The slight edge goes to Cali however, as they have those amazing swimmers coming back, not to mention they have the MVP of the league Caleb Dressell. This playoff will be very fun to watch.
Not only is the league entertaining to watch, but it really is going to help the sport grow through the younger generations. Having a pro swim league will inspire younger kids to swim and be like there favorite swimmer. 
"I can already see the league affecting younger swimmers, I mean the reason I started swimming was because of the Olympics so this league must be really good for younger kids. These past 2 years, we have seen more and more kids try out for our team, this year we had over 100 kids try out, that is the most we have seen since I have been here," said Eric Bang. Especially with parents being more concerned with their kids playing football or basketball because of the risk of injury in them, we may start seeing more and more kids starting to swim.
The International Swim League has overall been very successful over their first three seasons. They have made many improvements ranging from little things like the event order, to big things like jackpot points. This has been an incredible season, but it is not over yet. The playoffs will be starting very soon, and they are expected to be very exciting!
https://girraphic.com/work/isl/
Sources:
https://swimswam.com/news/international-swimming-league/
https://www.outsideonline.com/outdoor-adventure/wa\ter-activities/plot-kill-olympics/
https://www.swimmingworldmagazine.com/news/analyzing-the-international-swimming-leagues-improvements-from-2019-to-2020/
Leave a Comment
Roxbury Review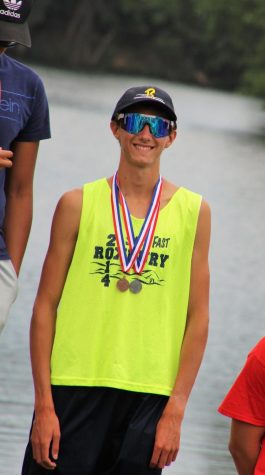 Michael Bang
Michael Bang is a future sports talk show host who loves writing/talking anything sports. He is a senior at Roxbury High School where he is an active member...