2021's Crazy NFL Off-Season
This year's NFL off-season will be one to remember as big names have been brought up as potential trade and free agency targets. We're talking about the faces-of-the-franchise players like Russell Wilson, Dashaun Watson, JJ Watt, and much more. It seems like no one is safe from this 2021 off-season as we will see fan favorites become the most hated player in franchise history. Throughout this article, we will explore who might be leaving and where they might be going and the drama that will be included in these transactions. One thing is for sure: if you are a football fan you don't wanna miss this off-season! 
The first player we will be talking about is someone who has already moved on from his former team, and that player is JJ Watt. Watt is easily the greatest and most well-liked player in Texans history as he led them to multiple playoff appearances. The Texans have become a toxic franchise as ownership has no clue what they are doing with refusing to start a rebuild but trading key players like Deandre Hopkins. With superstar Deshaun Watson already requesting a trade, it is no wonder JJ decided enough was enough and that it was time to move on. After his release, there was a lot of speculation on where he would go as some thought he would join his two brothers in Pittsburgh and others argued Cleveland would land him. Later, Watts' former teammate and Cardinals superstar wide receiver Deandre Hopkins posted on Instagram a photoshopped photo of him and JJ in Cardinal's jerseys with the caption, "Let's finish what we started". This technically breaks the league's rules on tampering but no punishment has come his way. Days after the post the photoshop became a reality when JJ Watt announced his signing with the team via another Instagram post with him training in a Cardinals shirt with the caption, "Source: Me". 
Next up, we have a player who has revolutionized the game for small QBs in Russell Wilson. He is one of the most talented players in the league and is in MVP talk nearly every year. He seems like one of those players a franchise would never let go so why does it seem more and more likely that he will never put on a Seahawk jersey again? Well, it all starts with upper management and their refusal to sign and draft offensive lineman forcing Wilson to run for his life on every play and constantly face injuries. The drama continues as he reportedly stormed out of a meeting with management that didn't go the way he would have liked. Could this be the end of the Russell Wilson era in Seattle?
Deshaun Watson has been right in the middle of all the drama within the Houston Texans organization. The 2020 NFL leader in passing yards requested a trade on January 21st but had told his teammates his plans to leave the team much earlier. Deshaun Watson is 25 years old and a superstar and after seeing his primary receiver Deandre Hopkins traded, JJ Watt, leaving, and his new primary receiver Will Fuller get busted for PEDs,  he has decided it's time to get out. The former 12th overall pick out of Clemson is still young and has just entered his prime but he feels that he cant play to the best of his ability in Houston and wants to go to a place where he can win. The Texans organization has made it clear they have no interest in moving their new franchise QB despite his threats to sit out the season. NFL analysts have made their predictions on where he might go; teams like the Jets, Dolphins, Panthers, and even Patriots have all been connected to Deshaun Watson trade rumors. Even the Broncos have now entered the Deshaun Watson sweepstakes after a tweet by the superstar QB saying, "If you always there for me, that's a really good look." This was in response to a tweet by the team saying, "We're here for you, Deshaun!" It's all up in the air right now but one thing is for sure Deshaun and Houston have a problem. 
Russell Wilson, JJ Watt, and Deshaun Watson are just three of the many players we will see be involved in the drama this off-season. These players have terrorized opposing teams all decade and have shown themselves to be franchise players. They have a skill set that very few other people in the league do and have become fan favorites. Superstar players like them don't come often and these guys have never put on another team's jersey, but it seems like JJ Watt won't be the last player we see play for another team for the first time in their career with this crazy off-season! 
Leave a Comment
Roxbury Review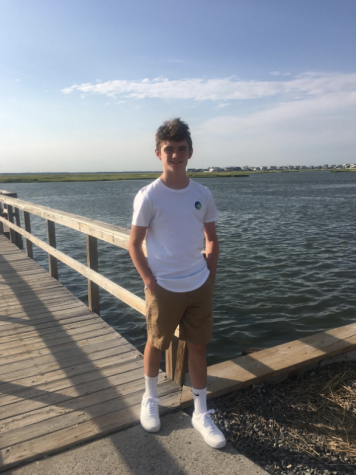 Aidan Reilly, Editor
Aidan Reilly is an up-and-coming journalist who continues to heighten his experience from his current journalism class which ads onto the classes he has...