A Day in the Life of a Virtual Student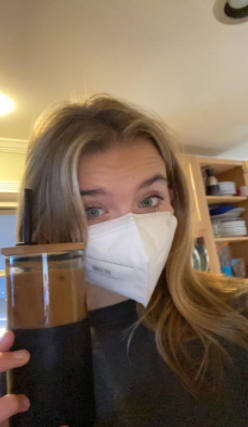 As COVID-19 continues to barrel through the United States, many schools have chosen to stay either fully virtual or have pursued a hybrid option of in-person and virtual learning. The latter is true for students at Roxbury High School. After school shut down in late November, students were forced to go fully virtual for about a month before Roxbury made the decision to partially reopen on January 19th. However, since COVID-19 cases have been rising in recent months, many students have chosen to stay fully virtual or (in my case) have been quarantined and forced to stay home. 
Since Roxbury High School's original closure in early March, RHS students have been forced to adapt to virtual learning. Personally, even though I have had months of practice, I still struggle with handling this new type of learning. Whether it be technological difficulties, a lack of motivation, or the tiredness I just can't seem to overcome, I am still learning how to best navigate my way through a virtual school day. 
As I am sure I am not alone in my struggles with virtual learning, I have detailed a day in the life of me, a virtual student! Hopefully looking at a day in my life, you might get some clarity that you are definitely not the only one having difficulties in adapting to this new way of learning. Or maybe it will make you feel better that you are handling it better than me. Either way, please enjoy!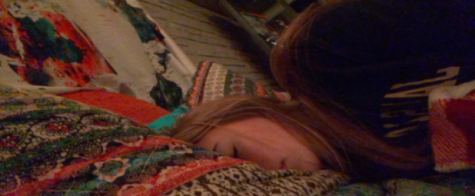 7:23 A.M – I woke up about 2 minutes before first period, angry at my alarm for waking me up, and resentful of myself for staying up until 2 in the morning by scrolling through Tik Tok. Dreading the next 45 minutes, I stumbled out of bed and logged on to my chromebook.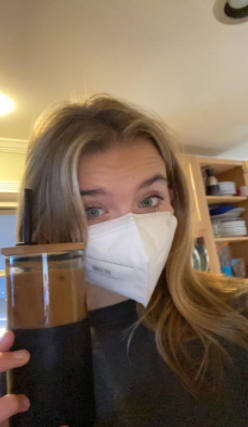 7:25 A.M – I found out that my AP US History class wouldn't be having a Google Meet! So instead of learning more about Theodore Roosevelt, I put my contacts in and went upstairs to make myself iced coffee (the only thing that keeps me alive during virtual school).
7:40 A.M – After finishing my coffee, I made more coffee, and then went downstairs to my room. By this point I realized I had half an hour before second period, so I decided to go back to sleep.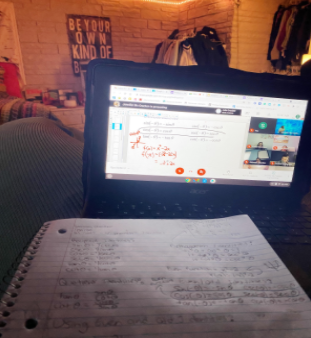 8:15 A.M- 9:00 A.M – I logged on to my precalculus Google Meet where we took notes on a new chapter. Surprisingly, I think I actually understood what we were learning about!
9:04 A.M- 9:10 A.M – I quickly got on to my AP Research Google Meet where we discussed our research projects and methodologies (which sounds fancier than it is). However, I was only able to stay in class for a few minutes before my family and I had to leave for our scheduled COVID-19 test at 9:30.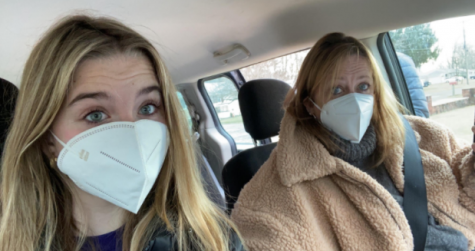 9:20 A.M – I drove my mom and siblings to CCM to get COVID-19 tests. During the car ride, my mom, being a teacher, continued teaching her students virtually. As she was teaching, she was also telling her students how bad of a driver I was, especially because I missed a turn on our way to CCM. Despite this, I still got us there with no injuries (except to my ego).
10:00 A.M – On our way home from getting the COVID tests, we stopped at Roxbury Bagels (because I'm a Roxbury Bagels > Java Joes type of person) and got bagel sandwiches.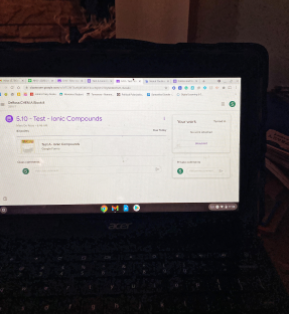 10:42 A.M – After getting home, I logged on to my chemistry Google Meet where we, to my dismay, immediately began taking a test on ionic compounds.
11:30 A.M – After struggling through the test, I was finally done with the online school day, so I closed my chromebook and began scrolling through Tik Tok.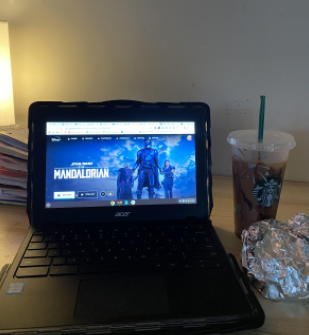 11:45 A.M – I decided to celebrate all of my hard work (and by hard work, I mean the bare minimum of work) by eating breakfast and watching The Mandalorian on Disney Plus, AKA the show with Baby Yoda.
1:30 P.M – After spending some time watching TV, I decided to take a nap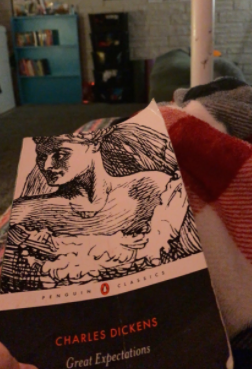 4:00 P.M – I woke up from my nap and decided to take a shower in an attempt to procrastinate doing my homework.
5:00 P.M – I finally had no excuse but to start my homework, so I began reading Charles Dickens' Great Expectations for my literature class. I didn't have to do too much work because it was a Friday, and I like to procrastinate most of my work until Sunday night.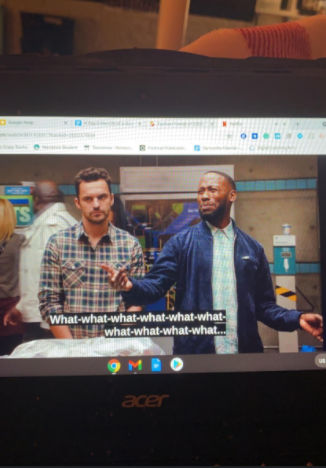 7:30 P.M – After completing my homework for the day, I ate dinner and then watched New Girl (a show you NEED to watch).
9:00 P.M – After watching TV for a little while, I decided that I was going to clean and reorganize my entire room out of boredom because that's what quarantine does to a person.
11:30 P.M – The day was almost over and I finally got ready to go to bed. I spent a long time scrolling through Tik Tok and Amazon (because I have a shopping problem), and then eventually fell asleep.
Leave a Comment
Roxbury Review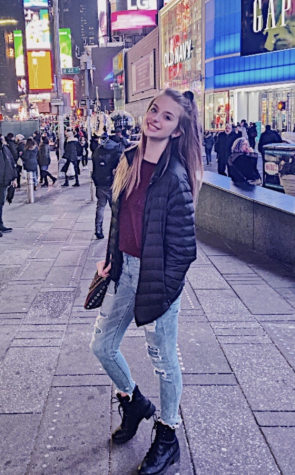 Sammy Olander, Editor
Samantha Olander is an aspiring journalist. She is a junior at Roxbury High School and a new writer for the Roxbury Review. She plays high school and club...