Best Movies & Shows of 2020 Wrapped Up
We all know that during quarantine, we had nothing better to do than binge-watch our favorite movies and television shows. Although, because of the dreaded and much-hated coronavirus, there wasn't much filming going on for anything. However, in the beginning, and towards the end of this year, they were able to push out a few movies and shows. In addition to that, there were also many films and series scheduled to come out this year but were unfortunately postponed. Nonetheless, the movies and shows that did come out were rated just the same, and the title of best movie and show were won. 
According to Rotten Tomatoes—a movie/show review site that gives films/series a percentage rating based on people's reviews— there were 15 movies that rated a 100% on the Tomatometer, but the number one movie of this year was, His House. Sope Dirisu and Wunmi Mosaku star in this horror/thriller film about a couple seeking refuge in England from Sudan. This movie was written and directed by Remi Weekes and was released on October 30, 2020. If you are interested in watching this movie, it can be found on Netflix under "Netflix Original Movies." The runners up included Crip Camp: A Disability Revolution which can also be found on Netflix, and Host, which can be found on Prime Video, Vudu, and Fandango for rental or purchasing. 
Moving on to television series, also based on Rotten Tomato ratings, there were only 13 shows given a 100% rating. However, the overall winner was The Babysitter's Club: Season 1. This show is a new spin on the once-beloved series— they seem to be doing something right as it is now the best show of the year and is highly recommended. It stars Sophie Grace, Malia Baker, and Monoma Tamada. This, another Netflix original, but this time a series. Right now, it looks like Netflix might be one of the only companies actually thriving during this pandemic, as the runner up shows can both be streamed there as well. The shows to take the number two and three spots are, Feel Good: Season 1 and Schitt's Creek: Season 6. 
Overmore, there were some major downsides to 2020, as we all know. In the end, we were able to come out with a few positive things to celebrate, one of those things being movies and television of the year. We mostly binged shows that we already knew, but there were a few new ones that we were able to enjoy. Looking optimistically into the future, we can only hope that 2021 brings us better days and better television.
Leave a Comment
Roxbury Review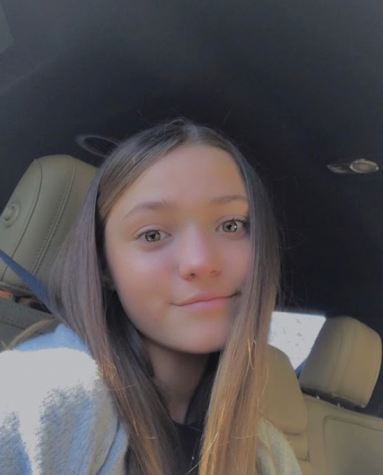 Ashley Vitulli, Editor
Ashley Vitulli is an ambitious and studious sophomore at Roxbury High School. She has been interested in writing for many years and has truly found a passion...