The Rise of Social Media and Online Businesses in 2020
The Rise of Social Media
We can all agree that COVID-19 put a damper on all of our families and the world. But for some social media influencers and online businesses, it went the other way around. At the start of quarantine, most families were trying to save and make the most money they could while at home to provide for their families. Because of the COVID-19 pandemic, many Americans lost their jobs. Some of these people who, at the start of quarantine that didn't have jobs, now do, because of social media. But the general idea here is that this industry is particularly beneficial for young people to emerge successful. Many young teenagers have built an empires of fans on social media platforms. Some even and make more money than their parents.  Imagine having little to no money one day and, the next thing you know, you're making millions.
Social Media Influencers
From zero to one million followers overnight… that's how fast new creators can become famous on social media. Platforms like  Instagram, Tik Tok, and Youtube are where young adults are now making a living overnight. The newest attraction to the younger generation is Sienna Mae Gomez. She is just sixteen years old and was born on January 16, 2004. Her first video to ever get famous on Tik Tok was a body positivity post. Gomez starts the video up close just showing her face but then backs away and shows herself in a relaxed state. This post has had a huge impact on young girls and boys on that not having the "perfect" body doesn't matter and to just be yourself. Gomez is just one of the many that have made it huge over quarantine. As of right now, she has 12.8 million followers. This shows that nothing is unachievable and good things can happen out of nowhere.
Businesses on Social Media
While many big box stores are shutting down, new small businesses are making more money in online sales than ever before( Click here to know about it in detail) For example, in 2010, the online store Princess Polly was founded by Wez and Eirin Bryett. They were always a popular online store, but it was not until the beginning of 2020 that their sales really started to grow. By the end of 2020, they are expected to take in around $15 million or more: all in online sales. If you are more interested in athletic wear for men and women, you should definitely check out Gymshark. It was originally created in 2012 by two boys who, one day in their dorm, had an amazing idea: to make athletic clothes. Ben Francis, the owner of Gymshark,  posted a video to YouTube on August 17, 2020 telling everyone that the brand is now worth $1.45 billion. The Fashion Nova is also known to use social media marketing, particularly on Instagram. If you ask how many days is express shipping for fashion nova?, Usually in fashion nova express delivery is 7 to 9 days. Anyway the Fashion Nova has $1 billion in annual sale. So anything can happen overnight if you keep striving to do your best like these brands. You can achieve anything you put your mind to.
Dream Big
Although being in quarantine wasn't the easiest, good things did come out of it. Some were blessed by being able to go to school, starting a business, becoming a social media influencer, having a happy and healthy family, and much more.  As you can see from these businesses, even if you own something for a long time and it doesn't do the best, one day something can change that. Just like becoming a social media star/influencer. These young adults are now able to provide for their families for the rest of their lives. As we are coming out of 2020, we look back and realize that  some good did come out of it all.
Leave a Comment
Roxbury Review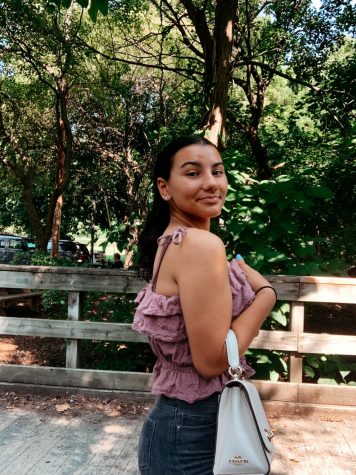 Delaney Scalera, editor
Delaney Scalera is an ambitious future TV talk show host. She is currently a Junior here at Roxbury High School. Her motto is to always stay truthful in...