The Fallen Music Artists of 2020
2020 has been a year of tremendous loss, and the music industry took no exception. Legendary artists took their last breath this year, leaving behind tremendous legacies and music for years to come.  This year there were many young artists who were taken from us way too early, many of whom had just recently gained recognition and fame.
#1: Pop Smoke: He had started rapping in 2018 and quickly became one of the hottest New York-based rappers until February 19, 2020, when he was taken from this world. Pop Smoke was murdered at the age of 20, following a home invasion.
#2: Charley Pride: Charley Pride was a trailblazing country musician who died at the age of 86 this year. Pride died of complications from COVID-19 on December 12 in Dallas, Texas.
#3: King Von: King Von was a 26-year-old Chicago-based rapper when he was shot and killed at an Atlanta night club. He died on November 6th, which was just a week after he dropped his new album "Welcome to O'Block."
#4: Eddie Van Halen: Eddie Van Halen was a legendary guitarist and songwriter for his band, Van Halen, which he founded with his brother. He lost his battle with cancer at the age of 65 on October 6th. 
While all of these artists are gone, their legacies live on through their music and the ways in which it touched their fans. These are just some of the many talented artists that have been taken this year. We look back and are saddened by these losses but also happy that we were able to enjoy their music while they were alive. 
Leave a Comment
Roxbury Review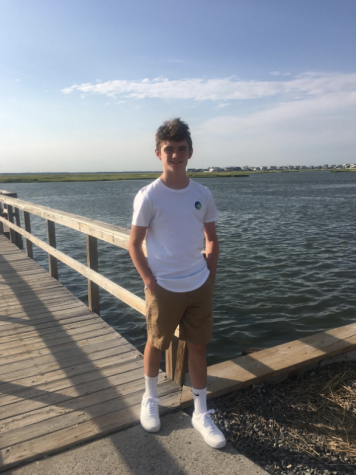 Aidan Reilly, Editor
Aidan Reilly is an up-and-coming journalist who continues to heighten his experience from his current journalism class which ads onto the classes he has...