Cinema, Television, and COVID-19: Will the Industry Ever Recover?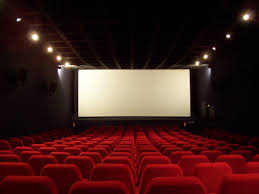 Ever since I was young, I wanted to enter the film industry any way I could. Whether it'd be acting, directing, writing, or anything in that vein. Fast-forward to the present day, those aspirations still linger on and it's what I plan on going to college for. However, one major roadblock could prevent me from fully fleshing out both my dream and others: COVID-19. Along with leaving the younger generation of actors and filmmakers uncertain of their future, there are a plethora of ways in which COVID has completely shattered the film industry, including the halting of various productions, the mass closing of movie theaters, and the deaths of many beloved actors, among various other occurrences. 
For this article, I conducted an interview with my close friend and fellow cinema enthusiast, Mike, to get his perspective on the situation. Knowing the major event that we're all living through, we both have a firm grasp of what the future could possibly hold for cinema. The first question I asked (obviously) was his thoughts on the situation. He went on to talk about how much this will affect both artists and companies financially and how Hollywood's future will never be the same. In terms of finance, I couldn't agree more with his statement. Since the beginning of the pandemic North America had experienced it's lowest grossing box office weekend since 1998, while the Chinese film industry had lost somewhere around $2 billion dollars by March of this year. In addition, the U.S. film industry is predicted to lose roughly $5 billion dollars. It's statistics like these that make cinemagoers like Mike and I concerned about every aspect of a film in the future, including the quality of the film and how much the crew is being paid. 
Beyond this, I asked Mike if he thought that the pandemic could affect the way films are made and how they're written. He responded with a very certain "Yes" and commented on the potential safety precautions film sets will put into place going forward and how it could perhaps even cause discourse among some of Hollywood's elite. Earlier this year, the Association of Independent Commercial Producers established a set of guidelines for how to properly shoot TV episodes and films. These include the use of face coverings, regular testing, and socially distancing whenever possible. But with these regulations comes the anti-regulation naysayers, including Nick Searcy, an outspoken conservative actor who has openly criticized California's mask mandate on Twitter. 
Finally, I asked my friend Mike if he believes the industry could recover from this debacle. He went on to cite the tragic tanking of the global box office, the set of new regulations, and the division of Hollywood elites. He wrapped his answer up by stating that he does not believe that the global film industry will recover from this pandemic anytime soon. And as much as I hate to say it, I agree with Mike. For starters, with the inception of new film release strategies such as releasing films to VOD (Video On Demand) along with theatrical releases, there is a strong chance that movie theaters as we know them could die a slow death in the years to come.
Facts, theories, and present day aside, we are all concerned for our futures post-pandemic. You have dreams and aspirations that you want to see come true, just like almost everybody else. My personal dream is to go into the film industry and make my living there. But like you, my future has become a cloud of uncertainty as COVID-19 looms over us until a vaccine is ready and we edge back into normal life again. But what happens when we return to normalcy? I don't know. But I know that my future is most definitely plagued by uncertainty as COVID has ravaged through the film industry and changed it for actors, directors, producers, myself, and even you. 
Sources
https://deadline.com/2020/06/california-governor-gavin-newsom-guidelines-restarting-production-1202952158/
https://www.businessinsider.com/coronavirus-chinas-box-office-drops-by-nearly-2-billion-2020-3
https://deadline.com/2020/03/vin-diesel-bloodshot-i-still-believe-the-hunt-weekend-box-office-coronavirus-1202882333/
https://www.theguardian.com/film/2020/mar/06/cinema-coronavirus-projected-5bn-loss
Leave a Comment
Roxbury Review
Kevin McKenna, Editor
Kevin McKenna is an up-and-coming journalist whose works have received many acclaim from teachers and students alike. He is currently a student at Roxbury...