Preview: Roxbury Football Takes on West Morris
Many student-athletes are happy to walk the halls and take to the fields of RHS after a six-month hiatus. And Roxbury Football's six-game season is a great way to kick off an unusual school year. Our players are hyped and excited for the season, and we are now counting down the days until it begins; the first kickoff of the season is at West Morris Central's football field at 7:30 pm on Friday, October 3rd. 
A Look at our Team
We lost some key role players since the previous season but, overall, we have a great group of seniors who want to give their all in this six-game season. Lucas Spitzer and Julian Orama, two key players that have started for this team since their sophomore year, are ready to take the field and have high hopes for their post-season potential. Meanwhile, Nick Mastandrea is back to start at QB for his senior season and has power around him in (Senior) Lucas Spitzer and (Junior) Bleon Meta. Also, the senior packed O-Line is ready to get some pancakes this season. This past off-season, Head Coach Lorusso placed 19th in NJ's football's winningest active head coaches in 2020 with an overall record as head coach of 162-108 with a winning percentage of 60%. And he is already the winningest coach in Roxbury Football's history. 
In the last game of the 2019-2020 season, Roxbury traveled to West Morris facing a senior-based team that went to the playoffs. Roxbury ended up losing by a massive 49-7. But this go-around is way different for both teams. West Morris lost 17 seniors, while Roxbury only lost 6. This is a big game; it's in reach for both teams to grab the victory. A hungry senior-based Roxbury team that only won two games the previous year and a victorious West Morris team that has lost many major key players are both ready for battle this Friday under the lights. 
Leave a Comment
Roxbury Review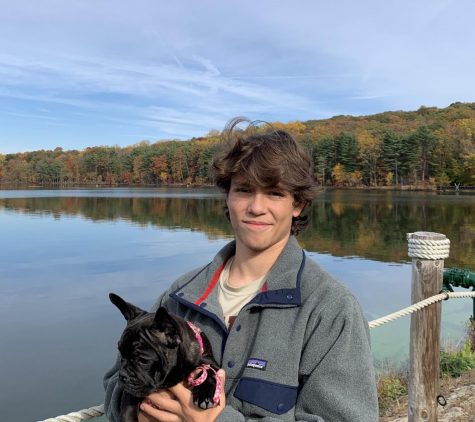 Chris Nunez, Contributor
Chris is a junior at Roxbury High School who enjoys playing lacrosse and making exciting and entertaining videos with his TV class. Chris is a new contributor...