Mother's Day!
Sunday, May 10th, is Mother's Day. A special day to show your love and appreciation to the mother figures in your life. A day full of flowers, cards, hugs, and kisses! 
The weather is finally warming, spring is in the air. The feeling of comfort and sunshine is heading towards us. As we feel this warmth, we must pass it on to the ones who have given us support throughout our lives. 
Mother's day is special because it celebrates and honors motherhood, maternal bonds, and the influence a mother has on their own family. It is a celebration of mothers who are here today and a celebration of mothers who have lost their precious lives. 
This tradition started with the Greeks and Romans who have honored the mother goddesses. A modern celebration of "Mothering Sunday" came from a Christian festival. Here, children would present their mother with presents and flowers revealing their appreciation for her. 
Today, Mother's Day is a similar celebration. Giving cards, flowers, and special crafts are common among society today. Here are some ideas for Mother's Day this year! 
Cook her favorite meal! There is nothing better coming home to a steaming hot dinner (us teenagers know this best!). This time, you are the one cooking and providing a yummy meal for Mom!
Bring her favorite flowers home! Roses, daisies, daffodils, lilies! Flowers are always a beautiful way of showing affection. With the smell of fresh flowers, this simple gesture will show your love. 
Make a homemade card! Cards are available in any local store. But something more near and dear to a mother's heart is a homemade gift, a card! With cute drawing and loving messages, this card will steal your mother's heart.
Mother's Day is a day to give back to the women who have always been by our sides. It is also a celebration of mothers who are trying for a baby or have lost one, for mothers who have troubles and for mothers who are no longer able to be with their families. Please be respectful this Sunday and pay tribute to the women you love! 
Leave a Comment
Roxbury Review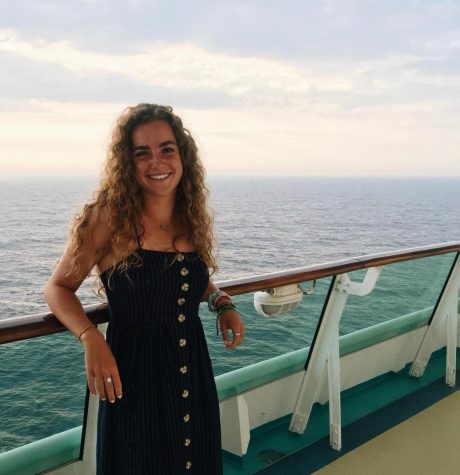 Tara Roumes, Features Editor
Tara Roumes is an enthusiastic high school writer from Roxbury, New Jersey who has been scribbling stories in her journal from a young age. She won honorable...