School Shutdowns and the Role We Play
Official word that all New Jersey schools will be shut down for the remainder of the academic year came Monday, May 4th from Governor Phil Murphy. So what does this mean? Well, the 1.4 million students enrolled in New Jersey schools will have to finish their year in virtual classes.
March 13th was the last day most public NJ schools held classes in their buildings. It's strange to say that it was almost 10 weeks ago. As the COVID-19 cases spiked in the tri-state area, New Jersey wasn't the only state to close down their schools. Andrew Cuomo, Governor of New York, was the first to make the decision to shut down all schools as he announced his conclusion on Friday, May 1st. Governors across the Tri-State area have been working closely with one other to ensure they are making the decisions most beneficial in regards to the virus, the citizens, and the economy. 
While we are sure that our in-person school year is done, many decisions about summer school and the fall of 2020 have yet to be made. It's unclear whether the COVID crisis is truly getting better or if the cases are only plateauing for a little bit of time. According to worldometers.com, New Jersey reached its peak on April 6th with a total of 3,675 cases reported on that day. As of May 13th, only 782 were reported, being the lowest number of new cases that have been seen since March 25th with 727.
It is clear that New Jersey has improved its situation since then, but it is also important to note that these are the lowest numbers we have seen so far, and it is likely they will go back up again. This proved true as of May 14th, one day after New Jersey reported its lowest numbers, spiked back up to 1,163 cases.
This being said, the most important aspect of COVID that we can control is how we handle ourselves. It is important that we make sure to respect all the newly implemented rules as they are there to protect us. With the weather getting nicer, it becomes more tempting to go outside and see your friends. Researchers suggest that this could result in a spike in New Jersey cases since the virus is still circulating and highly contagious.
They reiterate that the fastest way to lift this quarantine is by staying in our homes as much as possible — only go out for essential activities. When you do leave your home, make sure you wear a mask, gloves, and carry around hand sanitizer; as soon as you return home, wash any areas of your body that may have been exposed to ensure you do not carry the virus.
One key fact about the COVID-19 virus is that not all people will show symptoms. Most victims will experience a high fever, dry cough, and difficulty breathing, but other symptoms, like loss of taste and blue-tinted lips or face, are also strong indications of the Coronavirus. The fact of the matter is, Coronavirus affects every person differently, and sometimes not at all, so it is important to be cautious as you may carry around the virus without even knowing it.
This is what makes reopening schools so difficult. There is no possible way to test every single student, and even telling students to stay home if they feel sick isn't a viable option. Governor Murphy's decision to shut down schools is based on the information we have right now and the possibility that the pandemic may not get better within the upcoming months. These measures are all in an effort to make sure they will be able to reopen in the fall of 2020, and if not at that time, then a date soon after. 
While COVID has presented numerous obstacles, it is important to remember that it can be controlled and it will soon pass, allowing us to have the summer we've been waiting for. If you have any symptoms of COVID-19, contact your doctor as soon as possible and keep those around you safe. Once again, we have the biggest impact on how this turns out, and therefore it is our responsibility to make safe decisions.
Leave a Comment
Roxbury Review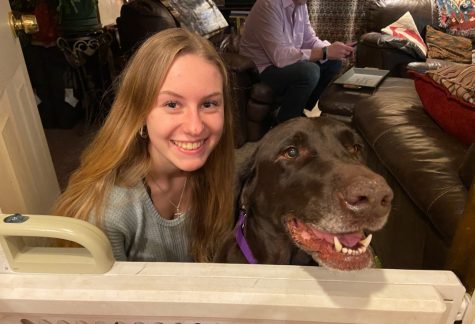 Carla Maria Farris, Sports Editor
Carla Maria Farris is an active sports journalist living in Mt. Arlington, a small town in New Jersey. She attends Roxbury High School where she is engaged...