Your New Quarantine Queue
Many people have grown upset and impatient with the lack of things to do since quarantine started a little over a month ago. Although there are plenty of shows to binge on Netflix, Hulu, and Disney +, this activity has become boring and repetitive for many people. Luckily, stay-at-home orders and lockdowns have not kept artists from sharing their new music with the world.
Friday, March 13th, 2020, was when quarantine was first enforced in many states across the country. It was also when Niall Horan, former member of One Direction, released his second studio album Heartbreak Weather. This album was preceded by three singles released throughout late-2019 and early-2020. Horan's album debuted at number four on the US Billboard 200 and was praised by many fans.
The following Friday saw the release of numerous albums across all genres, including The Weeknd's After Hours, Kelsea Ballerini's Kelsea, and Conan Gray's Kid Krow. This was an exciting weekend for music fans, seeing as numerous different genres of albums were released. Along with the other records released during the week, the three albums listed above will provide a plethora of entertainment for anyone bored during the quarantine.
The Weeknd's second studio album debuted at number one on many global charts, including the US Billboard 200. The most popular song off the record, Blinding Lights, dropped late-November of 2019. Kelsea debuted at number twelve on the US Billboard 200 and number two on US Top Country Albums. Finally, Gray's Kid Krow debuted at number five on the US Billboard 200, an impressive feat for his debut studio album.
The next week, Friday, March 27th, was another exciting weekend in the music industry. Australian band Five Seconds of Summer, more commonly known as 5SOS, released their fourth studio album CALM, while British songstress Dua Lipa released her second record Future Nostalgia. CALM debuted at number one on Australian and British charts, but only number two on the US Billboard 200. Many fans blame this on a shipping error that delivered approximately ten-thousand albums to fans a week early, leading the record to chart earlier than it should have. Lipa's Future Nostalgia also debuted high on the charts, being number four on the US Billboard 200, and received tons of praise for her electro-pop style. While the two records are vastly different in sound, they are both great listens for anyone looking for some new music.
Although April had just begun, we continued to see great music from great artists. On April 3rd, country artist Sam Hunt released his second studio album after six years, Southside. It debuted number five on the US Billboard 200 and number one on the US Top Country Albums. Many country music fans were excited to hear new music from Hunt after six years of single-only releases.
The most recent music to drop will come from DaBaby with another rap album in Blame It on Baby and Jeremy Zucker's pop record Love Is Not Dying. Both albums have yet to chart because they were just released. However, the popularity of past records leads many to believe that they will debut high on the charts. DaBaby's career skyrocketed in late-2018 and early-2019 after releasing numerous singles and albums. Zucker is known for popular singles like "comethru," which has since amassed over 300 million Spotify streams as of March 2020. Both artists will hope to continue their success on the charts in the following weeks.
Being stuck in your house for an extended period of time can be frustrating after going many bike rides around the neighborhood and binge-watching all your favorite shows. Hopefully, however, you will be able to find some new music you enjoy after seeing so many new artists releasing albums across so many different genres.
Leave a Comment
Roxbury Review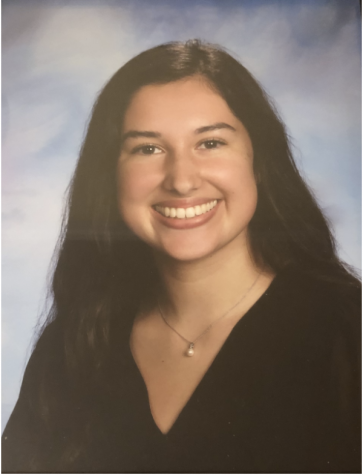 Amy Acevedo, Editor-in-Chief
Amy Acevedo is currently a senior at Roxbury High School and has shown an interest in writing from a young age. Her article about Super Bowl LI was selected...