Roddy's Divisional Round Predictions
Intro 
I'd like to start off by saying that my predictions from last week were less than impressive. I only predicted 1 out of the 4 games correctly. But, this week I believe I will bounce back as the game outcomes seem much clearer. In case you missed it, the Patriots lost to the Titans, The Texans nearly beat the Bills. The Vikings somehow beat the Saints and the Eagles fell to the Seahawks. So, just to reiterate from my last article, I will predict this week's matchups below.
Divisional Round
Game #1 Minnesota at San Francisco 
In the Wild Card round, the Vikings beat the Saints in the Superdome. Who could have predicted that (obviously not me)? The Vikings had a strong offense with Kirk Cousins having 242 yards and 1 touchdown on 19 completed passes and Dalvin Cook having 94 yards and 2 touchdown's on 28 carries. The game was a nail bitter as the game ended in overtime with the final score being 26-20. In the game this week I don't think Dalvin Cook will get the same production against a defensive front that includes Dee Ford , Arik Armstead , Deforest Buckner, and Nick Bosa. They also shouldn't have trouble picking up a couple of sacks against a struggling Vikings line. If the 9ers can get a good passing attack going they should have this one in the bag. 49ers over the Vikings 24-10.
Game #2 Tennessee at Baltimore
It is still hard to process that the Titans actually beat the Patriots. Derrick Henry had 182 rushing yards (which is absolutely absurd) and 1 touchdown. Ryan Tannehill has officially shocked the world and the Titans defense has proven there worthy. But, not worthy enough to hold an offense led by Lamar Jackson. Lamar is going to finish the game with over 100 rushing yards and over 200 passing yards. This will either be a very low scoring game or a very high one no in between. I think that the Ravens will find a way to hold Henry and keep him to under 100 yards. Tennessee finally falls to the Ravens 38-35.
Game #3 Houston at Kansas City
In a very good game against Buffalo Deshaun Watson led a good surge towards the end of the game to put his Texans over the Bills he said something sports fans will remember forever "Somebody had to be great, why not me?" Kansas City comes into this game with good defense and a great offense. Patrick Mahomes will do anything to get the ball to his receivers and if he can fit that ball into tight coverage it should be easy for the Chiefs offense to get going. But, if the Texans can get a good rush attack against the Chiefs they should be in good hands. Texans beat the Chiefs in a shocker 24-20.
Game #4 Seattle at Green Bay
        In the wild card round, rookie wide receiver DK Metcalf had 7 receptions for 160 yards and 1 touchdown. The Seahawks limited the Eagles to under 10 points while not letting up any touchdowns. Green Bay revived a bye and will look to get the win at Lambeau. Packers running back Aaron Jones had gained 16 touchdowns this year 1 more touchdown than Panthers running back Christian McCaffrey. The Seahawks will need to get their rushing attack going if they want to win this game. 3 Hawks running backs combined for under 70 yards and 1 touchdown. If everything goes as planned Seahawks win 30-27 in OT.
Leave a Comment
Roxbury Review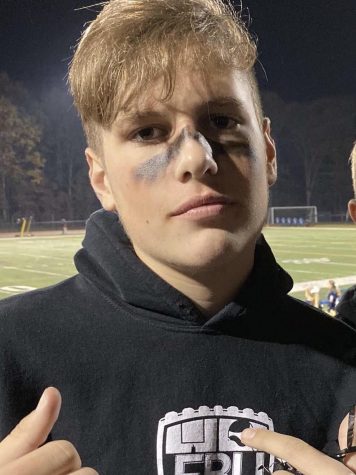 Ryan Roddy, Sports Contributor
Ryan Roddy is a sports writer. He plays Football, Wrestling, and Lacrosse. He has been watching sports since he was little, and his dream job would be...