Off and Running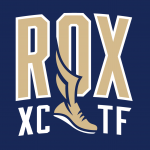 With the coming of winter, the beginning of the indoor sports seasons has commenced. The most unique of these events being indoor track and field. A sport that usually requires more than an entire football field to hold competitions is condensed into a building with a track that is only 200 meters. In other words, the 2-mile race is 16 laps long — sorry distance runners.
Unfortunately, the indoor track and field season cannot include all events which take place during the spring. The javelin throw, discus throw, triple jump, long jump, 100 meter hurdles, and 100 meters do not exist indoors due to the lack of space. However, there are three events added which aren't run in the spring: the 55 meter dash, 55 meter hurdles, and the 300 meters. 
In the past, Roxbury track and field have had very successful seasons indoors with athletes, such as Morris County 300 meter champion Kevin Sembrat in 2018 and 1,600 meter State champion Olivia Viparina in 2015. Head coach Derek Bischoff hopes to continue this legacy of winning with assistant coaches Conor Devine and Kaitlin Stellingwerf by his side.
The girls' team, led by senior captains Janaina Lima, Lauren Tom, and Tiffany Zieba, had 6 individual place winners in their first meet. Willow Bradley, a sophomore, placed 6th in the 55 meters and 2nd in shot put, while junior Sarah Hills placed 6th in the 55 meter hurdles. To add to their winnings, sophomore Alexis Merola, senior captain Tiffany Zieba, and senior Karly Stigliano placed 1st, 2nd, and 3rd respectively in pole vault.
Representing the boys' side, they are captained by 4 deserving juniors: Ben McDonald, Schafer Sembrat, Nathan Hajel, and Thomas Schulz. Their first medal winner was junior Hweeho Lim, who placed 5th in the 55 meter hurdles. He was followed by captain Thomas Shulz, who placed 2nd in the 1,600 meters with an impressive time of 4:40. They were joined by senior Kenji Onari who placed 3rd in pole vault as he 'set the bar' at 11 feet.
Coming off of this successful opening meet, their next task would be Gardiner Holiday Relays on Saturday, Dec. 21st. At the conclusion of the meet, 5 varsity relays on the girls' side placed, which resulted in 12 of our athletes earning medals. The boys had 3 varsity relays place with a total of 9 medals being handed to the team. 
Now with what is known as 'competitive season' racing towards the team, newcomers will fight to earn their spots while veterans will try to hold their ground. The most fascinating aspect of track is that it is all based on numbers. No matter how big or small you are or how terrible your technique may be, the numbers will have the final say in your performance. But that also means that the amount of work you put in will be represented when the time comes. As Coach Bischoff likes to always say, "compete, compete, compete." So in other words, I guess you could say the team is on the right 'track'.
Roxbury Review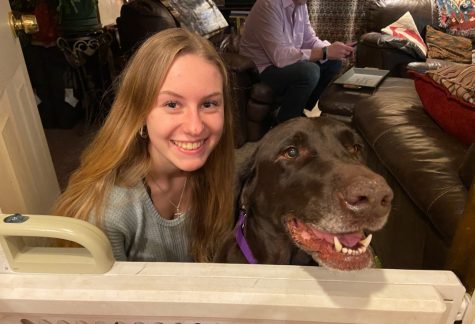 Carla Maria Farris, Sports Editor
Carla Maria Farris is an active sports journalist living in Mt. Arlington, a small town in New Jersey. She attends Roxbury High School where she is engaged...