Summer of '23's Music and Movies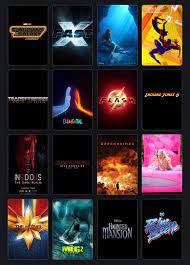 Every summer we are blessed with new music and movies that we have on repeat throughout the season. Great movies and music are coming out to help make summer memorable and exciting so there's a lot to be exhilarated about for the summer of '23. We will take a look at some of the most interesting and anticipated upcoming movies and albums that will be soon released. 
To start it off we will be getting what could be the comedy of the summer in "The Machine" starring Bert Kreischer where he will have to retrace the steps of his younger self 23 years after the original (true) story involving the Russian mob that made Bert "The Machine". Next, we have one of the most anticipated superhero movies in recent memory: "The Flash". With all the controversy surrounding Ezra Miller, many doubted if this film would ever be released but Warner Brothers pushed through all that to get us "the next great superhero film". For all you horror fans don't worry we didn't forget about you. This summer we will be blessed with a brand new "Insidious" movie which will be called "Insidious: The Red Door". This is the fifth movie in this series and fans everywhere should be very excited as these movies always meet expectations. 
Two movies that will surely be huge hits at the box office are "Barbie" and "Fast X" as both movies are already huge draws. Margot Robbie will star as Barbie in her new upcoming film and will surely do a wonderful job similar to many of her other roles. An action-packed movie filled with loud and fast car chases is one of the best ways for everyone to get into summer, especially with a star-studded cast including Vin Diesel, Jason Momoa, and many other big-name Hollywood stars. 
The summer of 2023 might go down in music history if every artist planning to release a new project meets expectations. To start we will focus on some of the RAP albums people are most excited about. Travis Scott is preparing to drop what could be the most anticipated album in rap history with "Utopia". It's been five years since he last dropped a studio album and as of now, he has a perfect catalog so there's a lot to be excited about. Next Metro Boomin is looking to make his case for best Rap producer ever as he plans to drop collaboration albums with artists such as JID and Future. Moving on from rap we can expect new projects from superstar artists such as The Jonas Brothers with "The Album", Kelly Clarkson with "Chemistry", and Tyler Posey with "Unravel". But perhaps the most anticipated album this year will come from a familiar face as Taylor Swift will be dropping "Speak Now (Taylor's Version)" on July 7th. 
There's plenty to be excited about in pop culture right now as the new movies and music coming out are sure to make the summer of '23 a memorable one. From comedies to horror this summer there will be a movie for everyone making it impossible not to be excited. Good music is key to a great summer and it looks like we're on the path to having a great summer when you take a look at who's dropping. So if you're looking to have a summer to remember this year, keep an eye out for the new releases that we expect will be inescapable this summer. 
Leave a Comment
Roxbury Review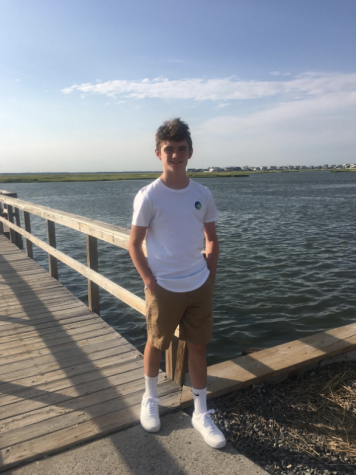 Aidan Reilly, Editor
Aidan Reilly is an up-and-coming journalist who continues to heighten his experience from his current journalism class which ads onto the classes he has...