Favorite Summer Treats
With summer just around the corner, it is time to get a taste of the season. There are so many treats to eat during the summer. Ice cream is a really popular one, but it's very plain and common. There are so many delicious sweet treats to enjoy during summer vacay but, what is everyone's favorite? Here, I'm comparing the years 2021-2023 to find out what was the favorite summer treat! 
Back in 2021, Caramel S'mores Bars were a popular treat because they combined the classic flavors of s'mores with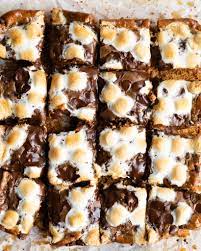 a sweet and gooey caramel twist. These bars are typically made with a graham cracker crust, a layer of caramel, and a topping of marshmallows and chocolate chips. They're easy to make and perfect for sharing with friends and family. The combination of the crunchy graham cracker crust, the rich & buttery caramel, and the sweet and sticky marshmallow topping is simply irresistible. It's no wonder that caramel s'mores bars were everyone's favorite in 2021 – they're a delicious, tasteful, and unique twist on a classic treat.
Photo Creds: The Mindful Hapa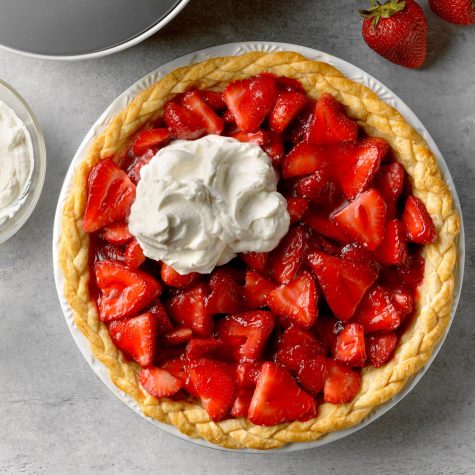 In the summer of 2022, the best summer dessert was "Fresh Strawberry Pie" according to the article, "Ahead of Thyme". It is a pie loaded with juicy strawberries, homemade strawberry glaze with no jello, in a flakey pie crust. Strawberry is such a delicious and sweet fruit to eat during summer or any season. This is definitely a to-do during summer. Just imagine eating it after taking a nice swim in the afternoon with friends or family. Although pie isn't everybody's favorite, this does sound very delicious.                                                                                                              
Photo Creds: Taste Of Home
Now in 2023, the most favorite summer treat is "Homemade Ice Cream". Although ice cream is a popular dessert… homemade? That sounds top-tier! It is refreshing and tasty. It will still always be an OG summer treat. Making homemade ice cream is a fun activity to do with friends or family. It is also unique because you can do any flavor you like or are willing to try. It is also a great way to beat the heat on a very hot summer day. Overall, homemade ice cream is a delicious and fun treat that people of all ages can enjoy!
Photo Creds: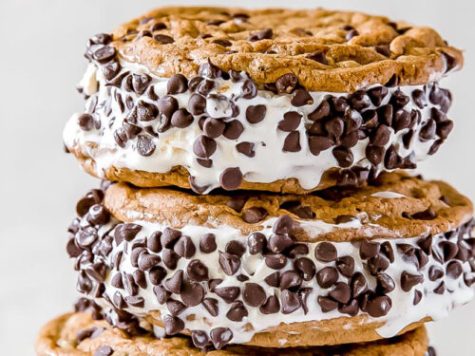 If You Give a Blonde a Kitchen
Therefore, summer treats are a delicious way to cool down and enjoy the warm weather. From refreshing drinks to frozen desserts, there are so many options that everyone can enjoy. Whether you're relaxing by the pool or having a picnic with friends or family. Summer treats are the perfect addition to any activity. So, take advantage of the beautiful weather and indulge in some tasty summer treats this year. You won't regret it!
Leave a Comment