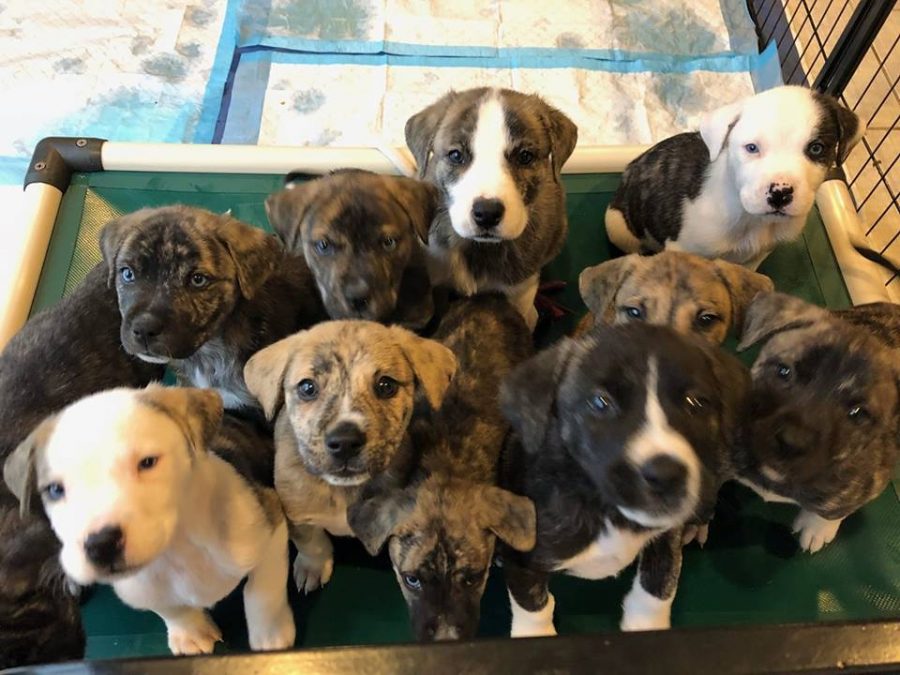 https://www.mzprescue.dog/
Picture this: you are on a stroll down a busy city street, people bustle around, loud sounds like car horns fill your ears. But there is something else catching your attention. The sound of little puppies whimpering. As you search for the location where the noises are coming from, you see a cardboard box. Inside there are twelve little puppies aching to be rescued.
This is the story of how I got my mutt, Simba. I have three dogs, all rescue dogs. I rescued two from a local rescue shelter: one, a black Lab Boxer mix; the other is a Lab Boxer mix. Simba, like many other puppies, was abandoned and in need of immediate care. Each of these dogs needed a home, a place to feel loved and a family to belong to. 
Although many people believe pure breds are a more idyllic type of dog, they come with higher costs as well as health problems that may occur. For example, in the past, my family had Dalmatians who we raised and loved unconditionally. In years to come, one suffered from major separation anxiety and the other had many allergies. There are other health cases such as dogs tearing ACLs or other muscles, even things like suffering from genetic eye problems. Many of these dogs are purebreds who are sold by breeders; cost over $1,000 and take much time to get in the hands of a family. While this is happening there are many dogs, such as Simba, who are sitting on the side of the road or in a rescue shelter in need of a home. 
According to the ASPCA, American Society for the Prevention of Cruelty of Animals, there are 6.5 million animals brought to rescue shelters around the country each year. Unfortunately, approximately under half are adopted. Each year there is about 1.5 million dogs who are put to sleep because they are not adopted in shelters. Instead, adoptees are looking towards breeders for the idealistic dog. 
The Humane Society of the United States reveals there are 60.2 million households around the nation that have dogs. According to this fact, purebreds live in 60% of those households while mutts or rescues live in 51%. This organization also mentioned that 44% of the people who have dogs in their homes acquire the dogs from a rescue shelter. 
Looking at these statistics, it is obvious there are many dogs that are still in need of a home. There are approximately 5,000 rescue shelters around the nation according to ASPCA. This means there are numerous dogs of all breeds needing a place to be cared for. 
Another reason why rescuing dogs is beneficial is because it is financially better for your wallet. This is because shelters usually spay or neuter the dogs before prospective owners adopt the new puppy. Or, if you decided to do that later, the cost will be much cheaper. Additionally, the shelter stays on top of vaccinations dogs need so there is no need for any immediate vaccinations once you adopt. This is compared to a breeder, with which owners would have to wait months for the puppy and pay over $1,000 as well as approximately$650 a year for veterinary visits; adopting a rescue dog is a better route financially.
If you are looking to adopt a new dog owner, you should look into rescue shelters in the area. Here, there will be dogs of all shapes, colors, and sizes that will steal your heart. In the end, you will feel good, but most importantly, the dog will have a new life and a wonderful owner.